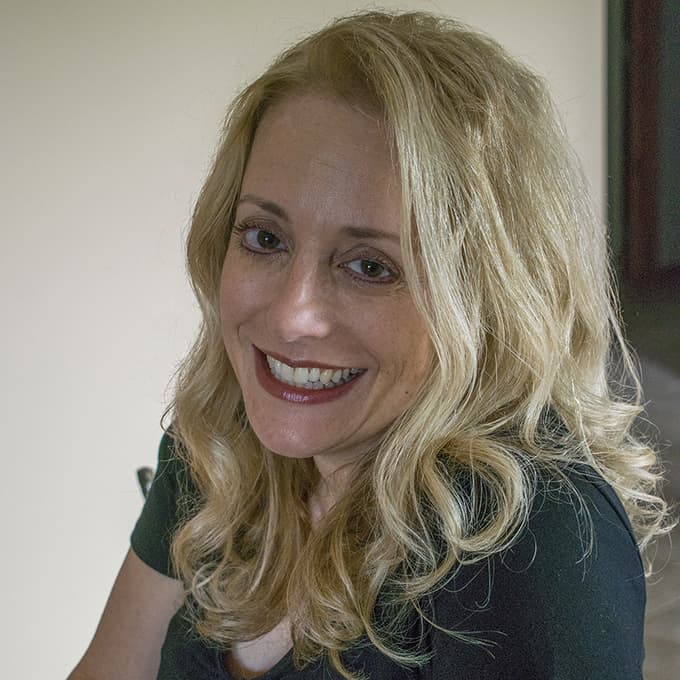 Hi, I'm Andrea (AHN-drea), otherwise known as Mamma C. I'm so glad you are here.
I live in the Cleveland area and am the mom of a 24-year-old son and 22-year-old daughter. I've been married for 25 years to a wine-making architect. Our Italian last name is so long, our kids' friends started calling me "Mamma C." I love it!
My mom is from Naples, and my in-laws are from Calabria, so our children have three grandparents from Italy. My father was born in America, and his parents ─ my grandparents ─ were from Hungary. Yet, everyone assumes my father is Italian. (It's probably because he looks like Joe Pesci.)
I believe that just like genes, some nationalities are more dominant than others. When you marry into an Italian family, you basically become Italian. (I think it's like that with Greeks, too.) And when you are raised by a mother from Italy, you identify yourself as Italian. But I love the fact that I also have Hungarian roots, and that my grandfather was Jewish.
My Italian grandmother, Nonna, lived with us on and off during my childhood. Her cooking was incredible ─ simple, but delicious. My mom and aunts learned from her, so I am fortunate to have enjoyed a lifetime of fantastic food. But almost nothing is written down! I must document my family's recipes before it is too late.
I'm an avid cook and baker myself, and consider developing these skills an important part of embracing my heritage, creating a strong family unit that comes together at dinner, and providing my loved ones with nourishment for their health. And, although Nonna's been gone for more than 25 years, she is my inspiration and companion in spirit as I bring "Cooking with Mamma C" to life.
About Cooking with Mamma C
Cooking with Mamma C is about three things:
1) sharing my family's recipes
2) advocating for eating fewer processed foods
3) promoting nonprofits working on food-related causes
I am a former journalist who left the field years ago to work in the nonprofit sector. I've raised tens of millions of dollars for great causes, got my master's in positive organization development and change, and offer coaching and consulting services through my business, High Thrive.
But I've been talking about starting a food blog for years. My kids would tease me every time I snapped a photo of our meal.
"Mom, is that for your food blog?" they'd ask with exaggerated interest, as if talking to a 4-year-old about her imaginary friend.
"Yes, it is!" I would reply with exaggerated eagerness, as if I was Rose from The Golden Girls.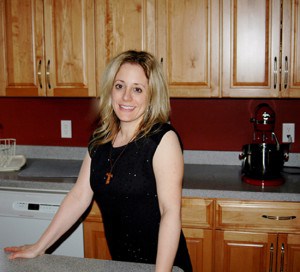 But despite my heart's desire to start this blog, I would allow my head to talk me out of it. Meanwhile, I was spending 25 hours a week reading food blogs and cookbooks, planning meals, going grocery shopping, cooking, baking, entertaining, doing dishes, and of course, eating.
Then I began reading books about food ─ where it comes from, what gets added to it or subtracted from it before we buy it at the store, and how it affects our bodies. After reading VB6, by Mark Bittman, about how eating vegan even part-time can help with weight loss and improve health, I decided to try changing the way I eat. I lost eight pounds, almost effortlessly, within the first four months and eventually lost 17 pounds.
Now, I'm not talking about dieting ─ no way. (See My Recipe to Lose Weight without Dieting.) I'm talking about doing things like eating meat only three-to-four times a week and making most of my food from scratch instead of relying on processed shortcuts. I switched to vegan smoothies for breakfast (often using almond milk and a banana as the base), which you can read about here. I purged several processed items from our pantry, refrigerator and freezer and replaced them with better-tasting and better-for-us options. And, at 45 years old (yes, it's true), I've never felt this healthy or had more energy. (Update: I'm now 49 and sticking with my new eating habits.)
I finally realized I'm supposed to create this blog. So, this former journalist is back in the saddle with my own platform. It feels great. And, who knows, maybe I'll write a book someday. For now, I'll let these pages unfold, one post at a time.
(See kids, I really do have a food blog.)