These Almond Pizzelle Cookies are such a treat! They're light, buttery and crispy. Add these Italian waffle cookies to your dessert tray or serve them with coffee for a delicious snack!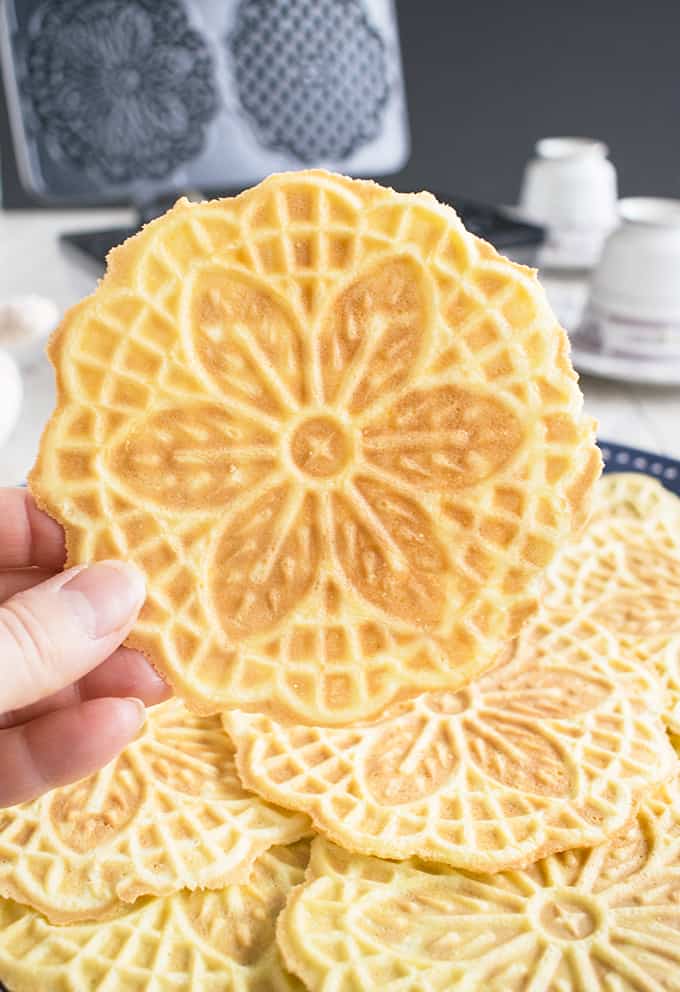 Apparently, I'm only publishing Christmas treats starting with the letter "p" this year. I did Peanut Butter Cookie Variations, last week's Panettone Recipe, and now, almond pizzelle (peet-ZELL-ay) cookies.
What's next? Prune cake? No, definitely not.
Pizzelle (that's plural, by the way, so no need to add an "s"), are thin, Italian waffle cookies typically flavored with anise. As I mentioned in my Italian Cookies post three years ago (wow), I've never been a fan of anise. So, pizzelle were always "meh" to me.
But, I got to thinking. Now that I'm a big girl, with my own food blog and all, I could make any kind of pizzelle I want. Right?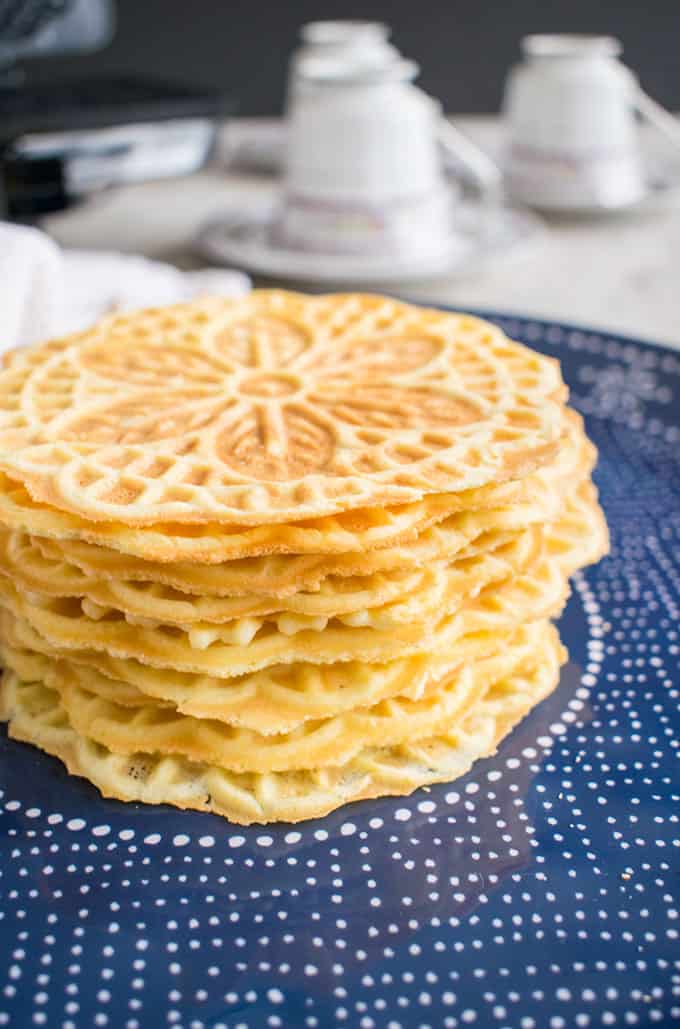 …
I'm excited to share this overnight panettone recipe with you! Panettone is a lightly sweetened, Italian Christmas bread with dried fruit. My version has rum-soaked raisins, vanilla sugar and citrus zest.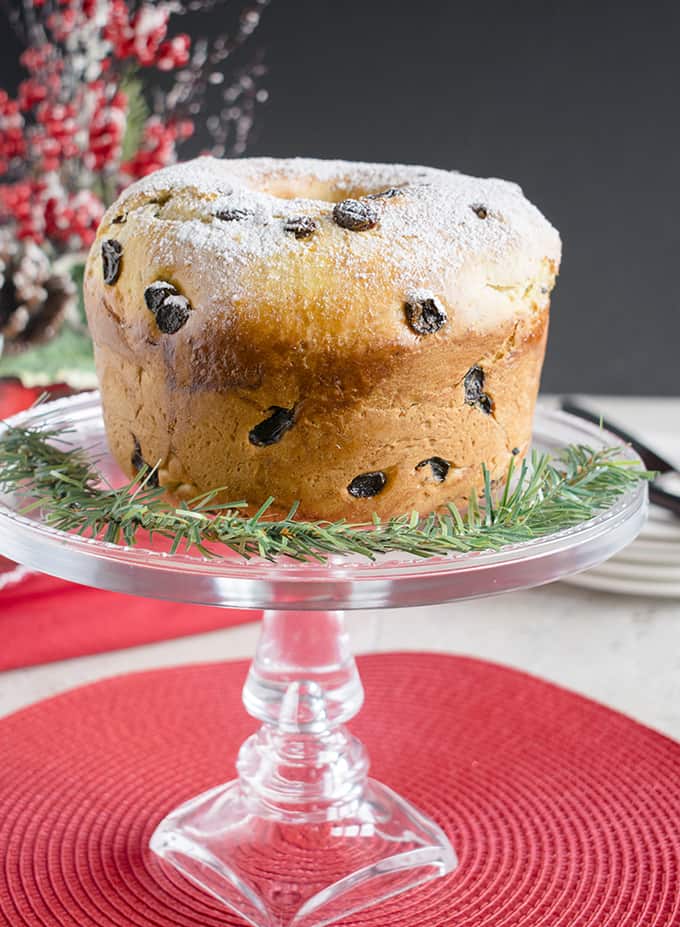 I've had panettone (pahn-ay-toh-nay) on my baking bucket list since I started this blog. Every year of my life, we've had store-bought panettone during the Christmas season. My brother nicknamed it "Tony's bread" as a teen, and we've jokingly called it that ever since.
It's an Italian thing to purchase at least one of these domed, fruit-studded loaves of sweet bread for home, plus more to give as gifts. Yes, people usually buy the panettone.
Because making panettone from scratch the old-school way is a pain in the culo, with several days of preparation required. (Don't worry, I'm not going to put you through that.)…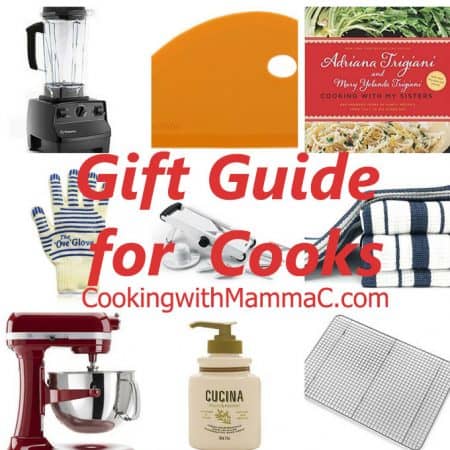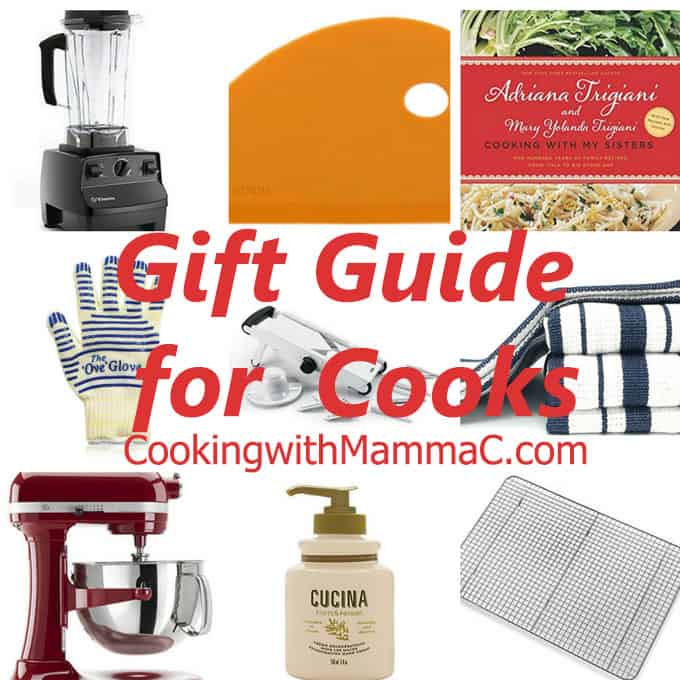 Need some gift ideas for foodies? I've rounded up my favorite things in this gift guide for cooks! For someone who doesn't like to shop, I'm awfully excited about this gift guide. Maybe it's because I love everything on this list…and if I don't already own it, I want it! Family members, please take note….