This Lemon Lush from Scratch will rock your world! A buttery crust is topped with sweetened cream cheese, homemade lemon pie filling and whipped cream. One of the best lemon desserts ever!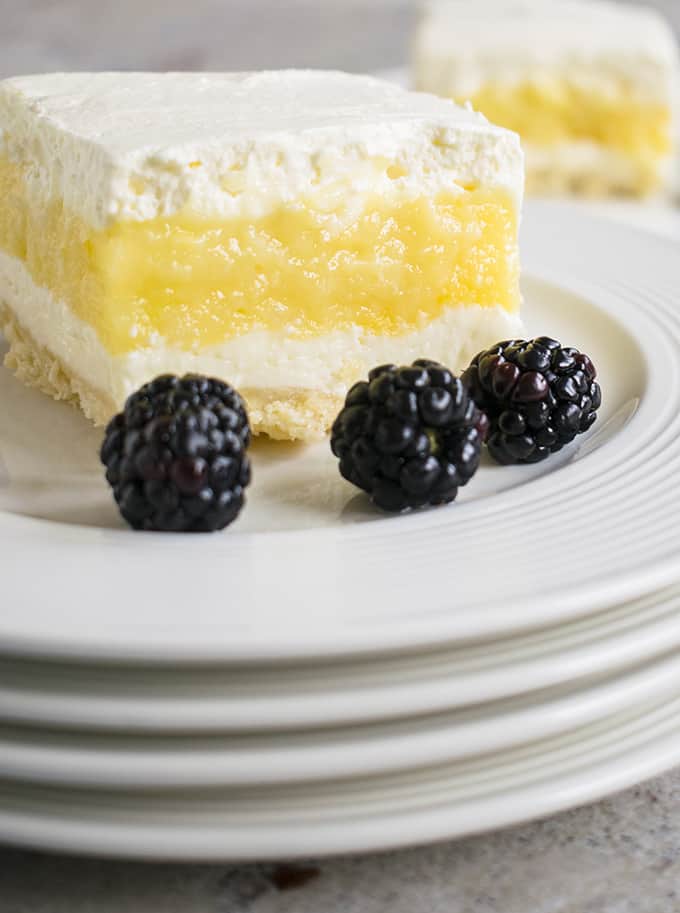 You might be thinking you've had this dessert before. I'm willing to bet this lemon lush from scratch tastes way better.
That's because I took Mom's version, with all her improvements to the average lemon lush recipe, and added a thick layer of lemon pie filling from scratch to replace the boxed pudding. Plus, I added fresh whipped cream in place of frozen whipped topping….
This creamy, Deviled Egg Potato Salad is always a hit! It's perfect for potlucks and your summer BBQ! With red and green onions, mayo, mustard, sour cream and a little kick from cayenne pepper.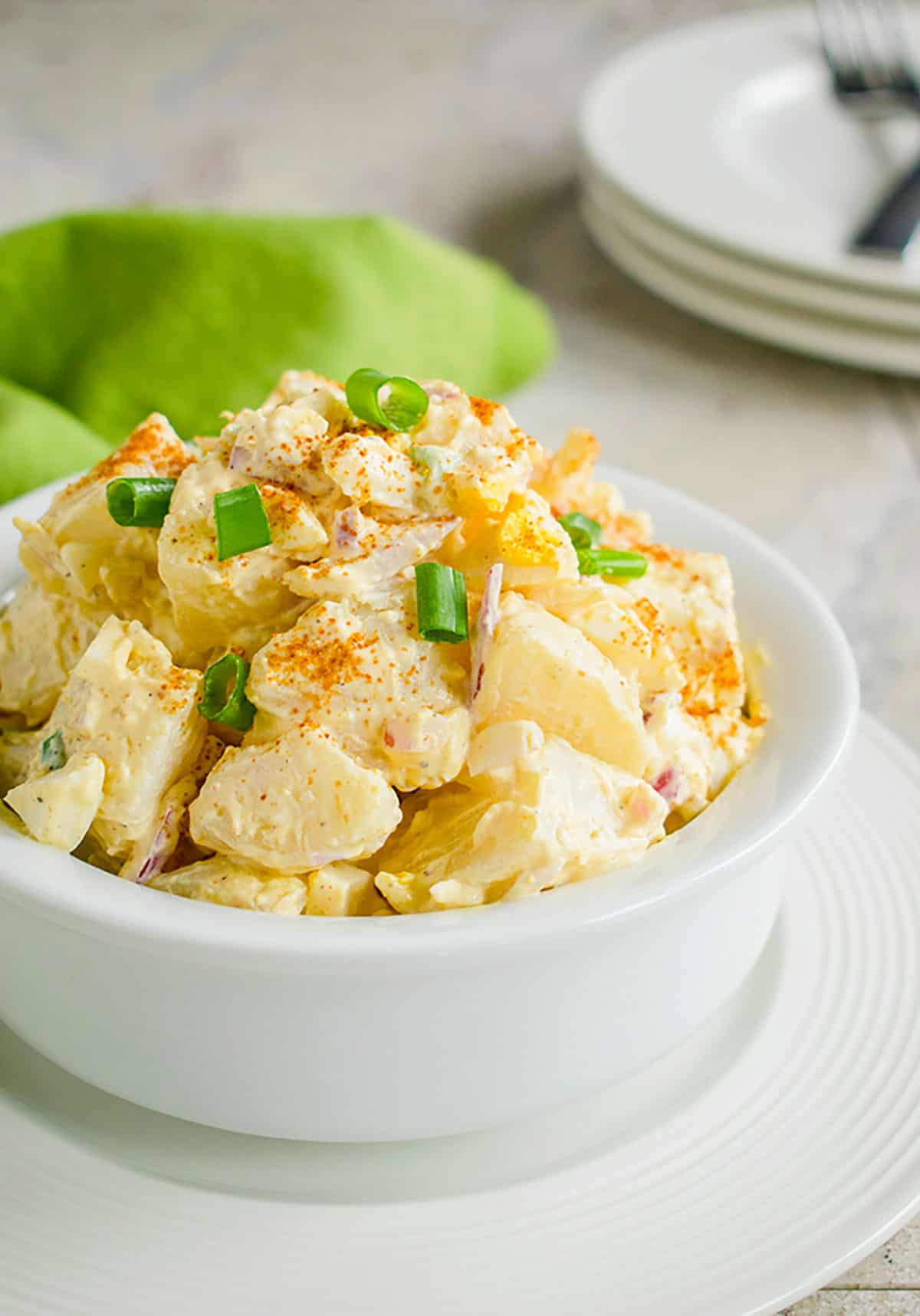 This might be the most American recipe on my site. We eat Italian food two-thirds of the time, and my blog reflects that.
But if you asked me which American dish my family craves the most, it's got to be deviled egg potato salad. Sometimes I buy it at the deli, and sometimes I make it myself. My hubby and kids will eat seconds, even thirds.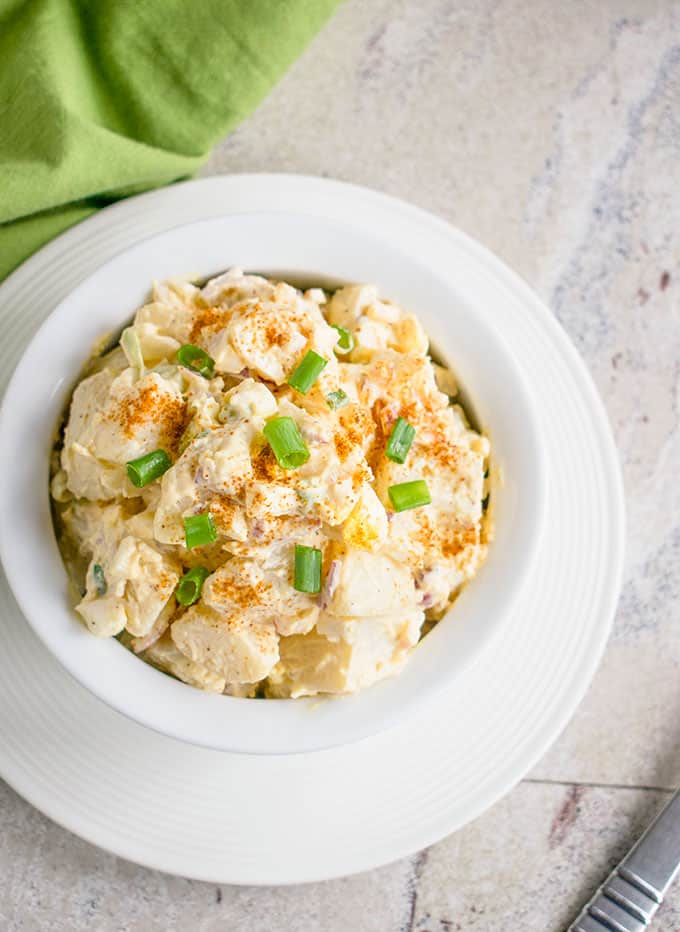 If this potato salad's in the house, it's not unusual to see someone standing at the counter with the serving bowl and a fork. I always have the same reaction.
"Get a dish!!"…