If you love pumpkin, you have to try this healthy pumpkin smoothie! It's made with almond milk, a banana, walnuts, vanilla and warm spices for a delicious vegan breakfast.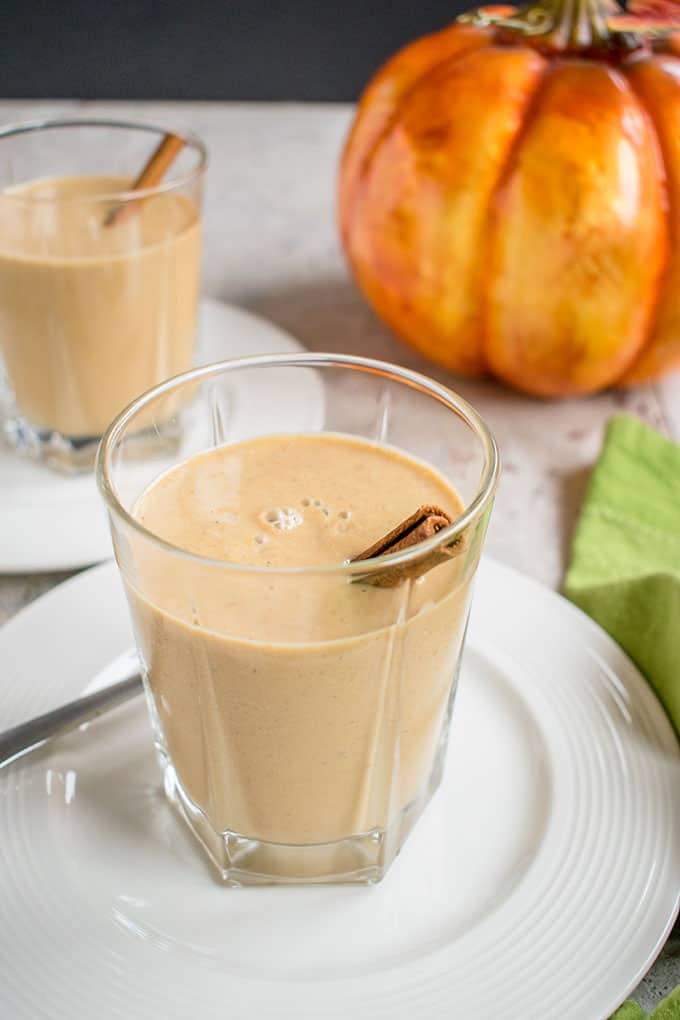 Are you a pumpkin lover? I'm the type who gleefully throws canned pumpkin in my grocery cart during the first week of August.
Honestly, it's because of this delicious pumpkin smoothie. I can't wait until fall to make it.
You may recall I make healthy, vegan, smoothies for breakfast in my Vitamix (affiliate link) six days a week. It's one of my tricks to keeping my weight under control.
So, I'm constantly thinking of seasonal smoothies to whip up to prevent breakfast boredom. I've been making this skinny pumpkin smoothie for four years!  It's basically pumpkin pie in a glass…without the guilt….
You're going to love Dessert Pizza with Bananas and White Chocolate! All you need is pizza dough, plus three ingredients.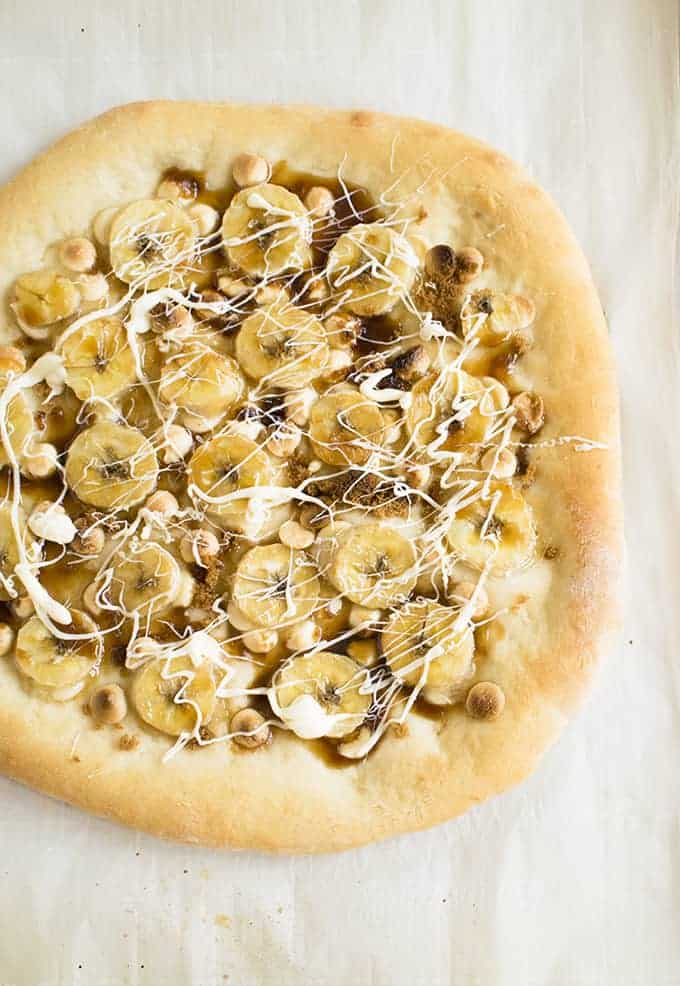 If you handed me a piece of white chocolate, I wouldn't want to eat it. I'm a dark chocolate lover through and through.
But something magical happens when white chocolate chips (affiliate link) are layered on pizza dough, topped with banana slices, sprinkled with brown sugar and baked in the oven. The white chocolate almost takes on a toasty marshmallow flavor….