You'll love this Eggplant Parmigiana Recipe! As in Naples, the eggplants are dipped in flour and egg, but no bread crumbs. Featuring three kinds of cheese, fresh basil and a light tomato sauce.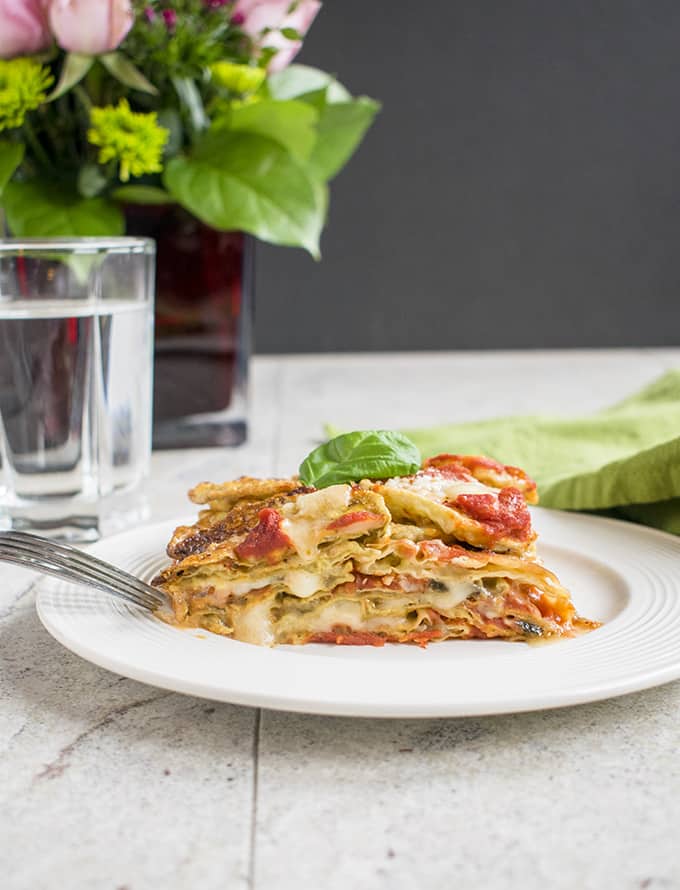 Everybody loves eggplant Parm. Am I right?
But, did you know there are different versions of Eggplant Parmigiana in Southern Italy? You're probably familiar with the style from Sicily and Calabria that features bread crumbs.
But in Naples, where eggplant Parmesan likely originated (and where Mom's from), no bread crumbs are used in this dish. Instead, the sliced eggplants are dipped in flour and egg, then shallow-fried until golden (before being layered with cheese, sauce and basil and getting baked)….
 I tested this Spaghetti Bolognese recipe over and over to get the best flavor! It's made with half sausage, half beef and just enough tomato, the way authentic Bolognese sauce should be!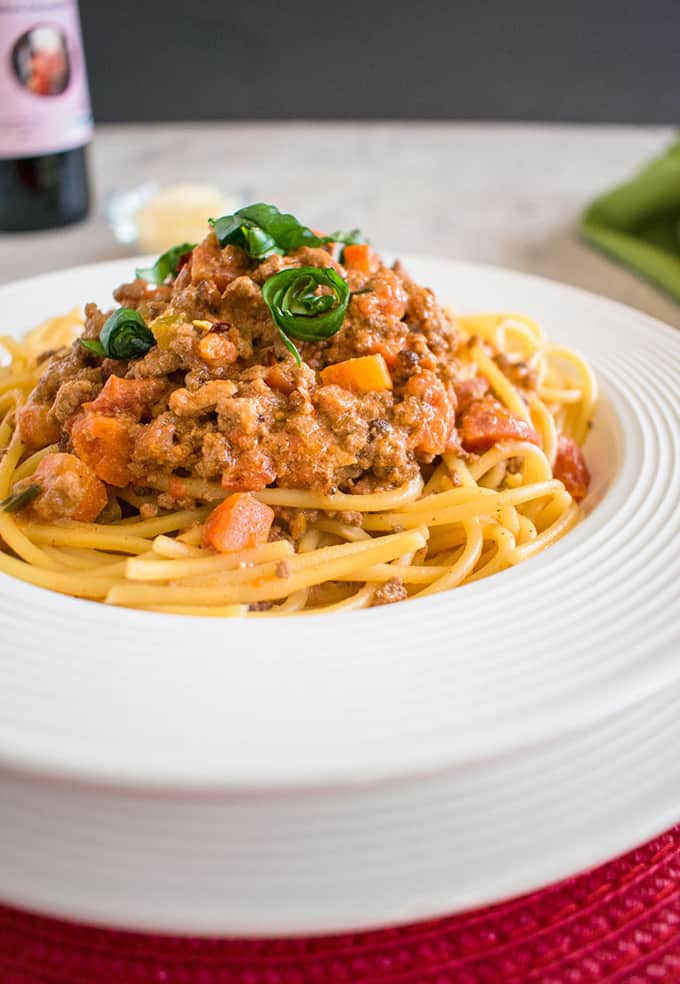 I'm pretty sure my blood type is B for Bolognese right now. (I'm actually type A, but that's another story.)
Anyhoo, I tested this Bolognese sauce 6,000…I mean, four or five times. It just seems as if we've been eating spaghetti Bolognese like it's our job.
And, technically, it is my job. Pretty cool, right?…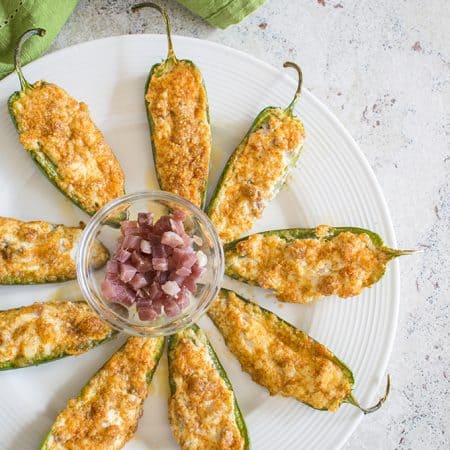 Try these Baked Parmesan Jalapeño Poppers with Prosciutto! They're gluten free and fabulous! You can thank my local grocery store for giving me the idea to make jalapeño poppers. Because what else is there to do when you can no longer buy just one jalapeño? The jalapeños used to be piled into bins for the…