Baked Cod with Parmesan and Garlic Butter is the most popular dish on Cooking with Mamma C and one of the best cod recipes! It's even loved by toddlers and people who don't like fish! Gluten free, low carb and keto.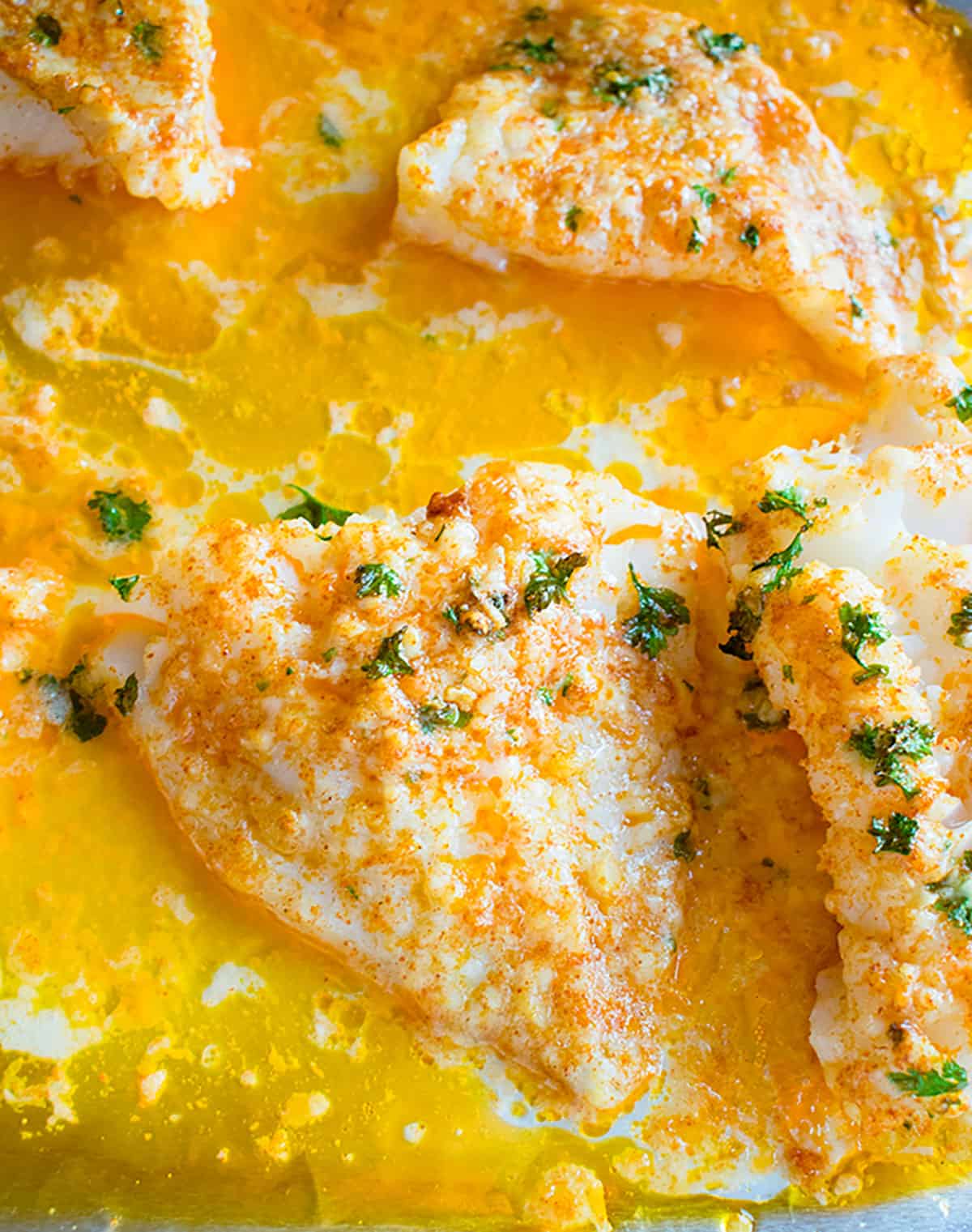 Several years ago, if anyone would've told me I'd be head over heels for a cod recipe, my response would've been, "What you talkin' 'bout, Willis?"
But this Baked Cod with Parmesan and Garlic Butter blew me away and became an instant family favorite. And, it quickly became the most popular recipe on Cooking with Mamma C, garnering fans from around the world.
Allow me to explain. I once tried baccalà (that's Italian for dried, salted cod) and decided I didn't care for it.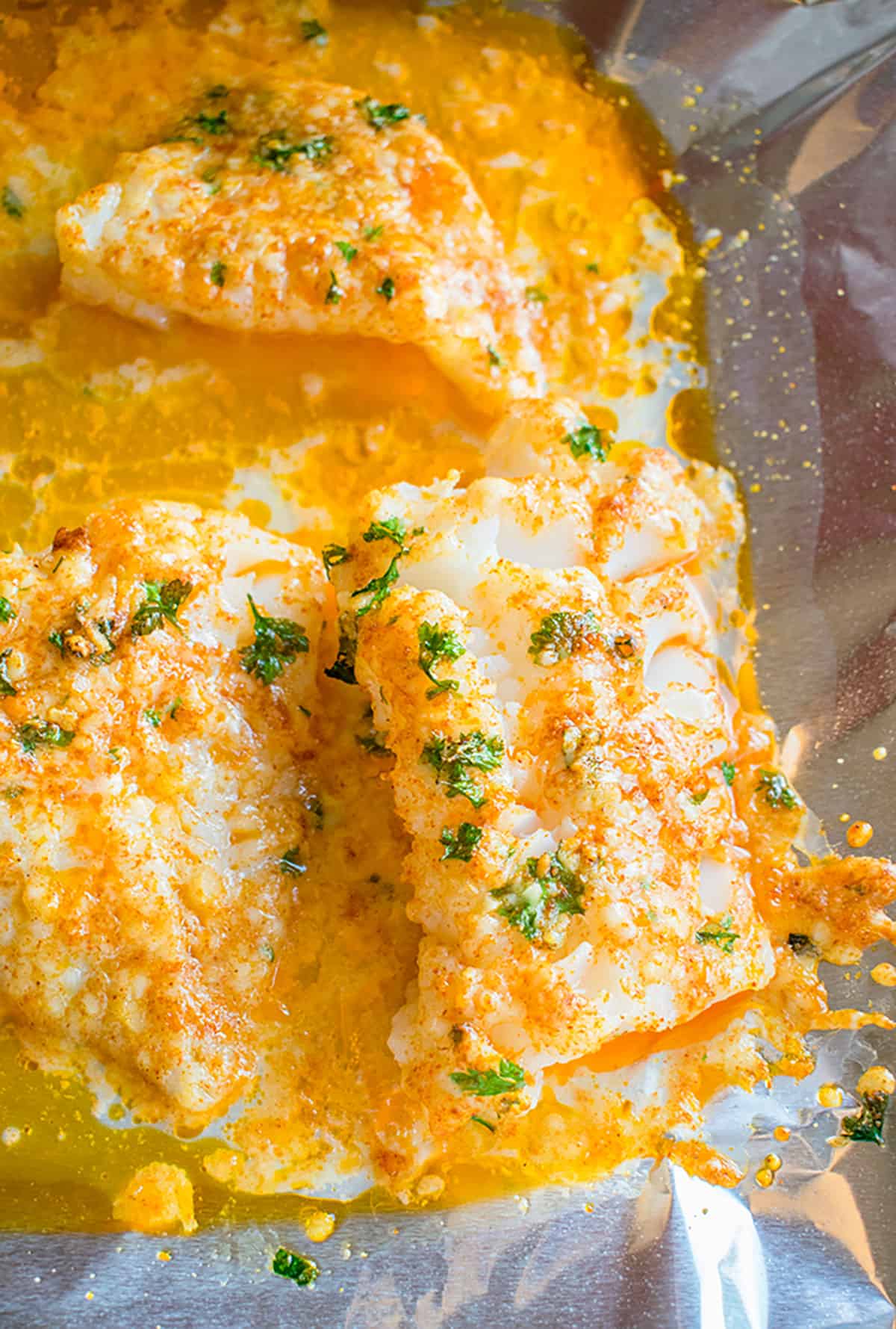 I was completely unaware that baccalà had an alter ego — the moist, mild-tasting, sturdy, so-good-it-could-pass-for-a-poor-man's-lobster fresh cod.
So, I didn't eat cod for two whole decades.
What?!!
…
Need some Thanksgiving recipe ideas? Check out these Thanksgiving appetizers, side dishes, desserts and drinks from Cooking with Mamma C! There's turkey too!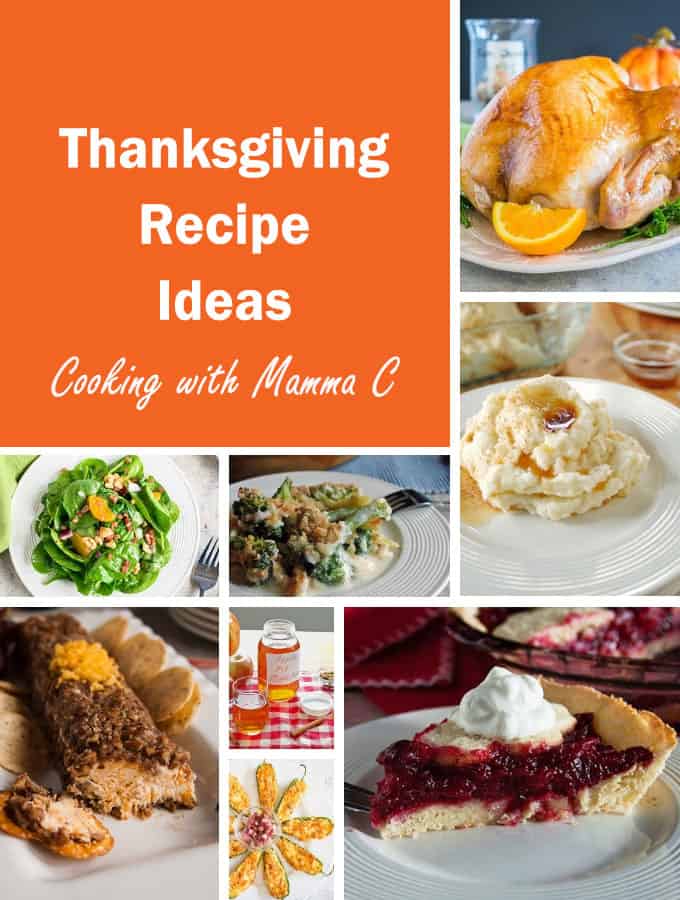 Howdy, Turkeys! Are you freaking out about your Thanksgiving menu yet?
No worries! I've got you covered with my best Thanksgiving recipe ideas.
Scroll down to find something you love….