We love these triple chocolate raspberry brownies! They're fudgy, gooey and so satisfying!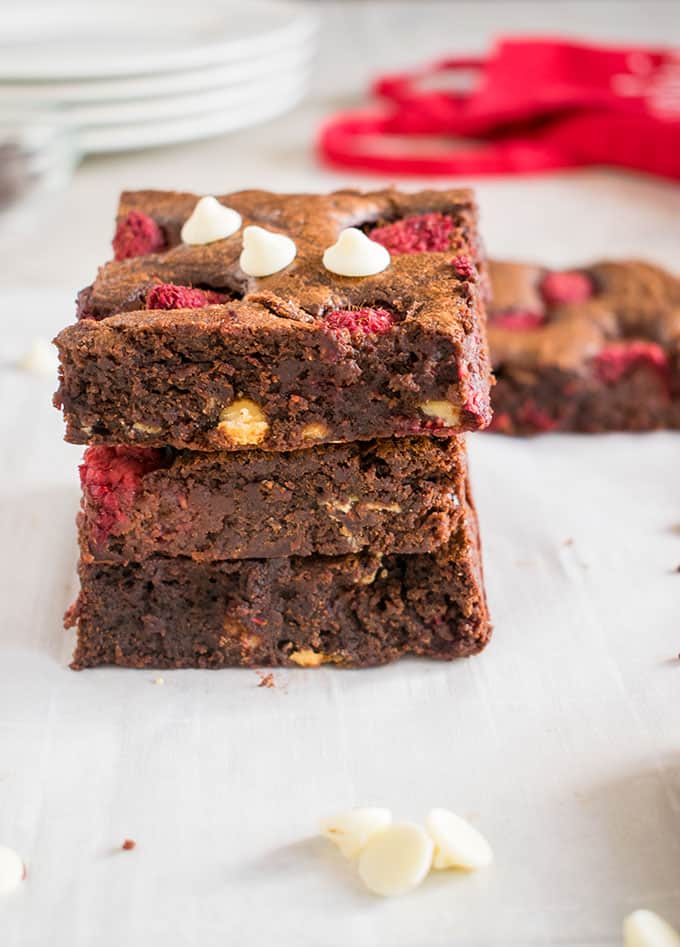 Happy New Year! Since it's already mid-January, we'll just skip the healthy posts and jump right into chocolate and Valentine's Day, okay?…
A look at Cooking with Mamma C's Top 10 Recipes and Highlights of 2017!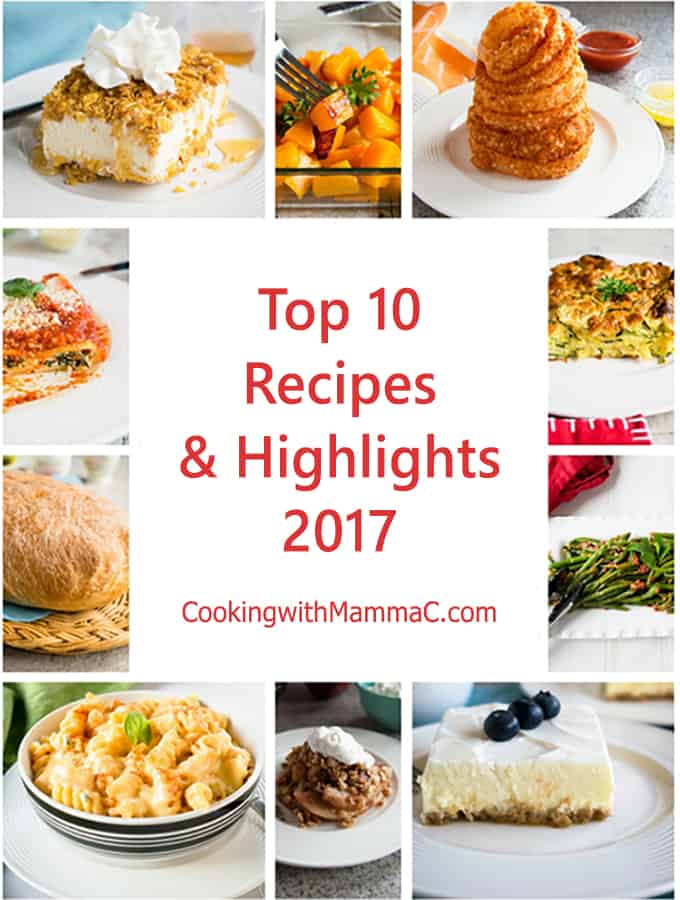 Hi Gang! I'm back from a trip to Connecticut to visit my in-laws. We had a great time and ate way too much.
If you celebrate the holidays, I hope you had a Merry Christmas, a Happy Hanukkah or joyous Kwanzaa. Can you believe it's almost New Year's Eve?
If you've been here a while, you know what that means. Yes, friends, it's time for my favorite post of the year. Let's get to it!
Top 10 Recipes of 2017
You guys have a way of loving on a nice variety of recipes. The top posts published on Cooking with Mamma C in 2017 include an appetizer, a bread recipe, two main dishes (both pasta!!), three vegetable side dishes and three desserts. Way to go!
Here they are, in descending order….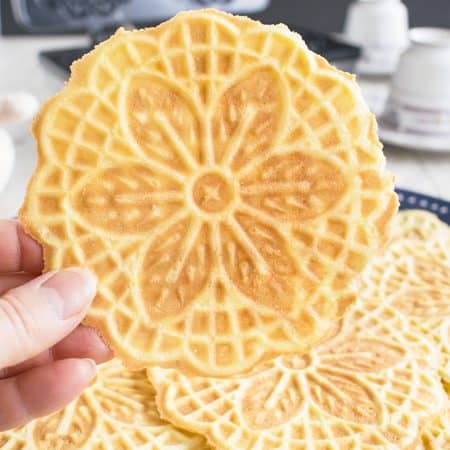 These Almond Pizzelle Cookies are such a treat! They're light, buttery and crispy. Add these Italian waffle cookies to your dessert tray or serve them with coffee for a delicious snack! Apparently, I'm only publishing Christmas treats starting with the letter "p" this year. I did Peanut Butter Cookie Variations, last week's Panettone Recipe, and…