You have to try this easy, Homemade Alfredo Sauce with Garlic! It's got a creamy, velvety texture and huge flavor from  Parmesan and Romano. Try it over pasta, chicken or zoodles! Gluten free.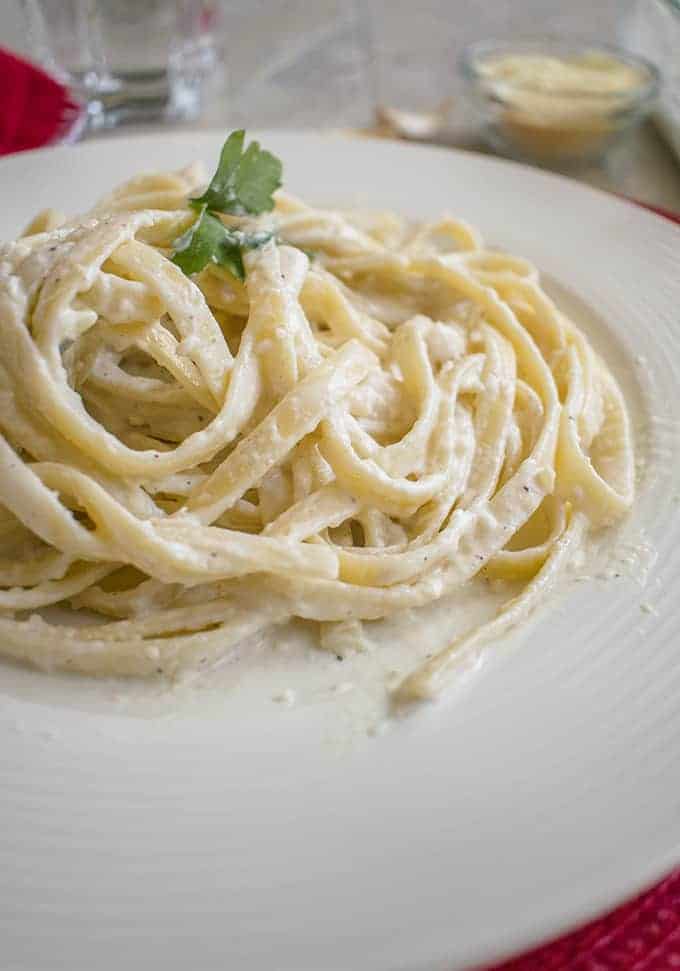 A few months ago, a reader asked if I have an Alfredo sauce recipe. I told her I didn't but would add it to my list.
It kind of fell to the back burner, though, as I got busy with the holidays, work and a ridiculous number of medical appointments (mostly for my back).
Then, my son recently told me he uses jarred Alfredo sauce.
GASP! It's processed! I lectured him about all the sodium and Lord-knows-what-else in there….
It's so easy to make Lemonade Moonshine! You're going to love this delicious, refreshing drink!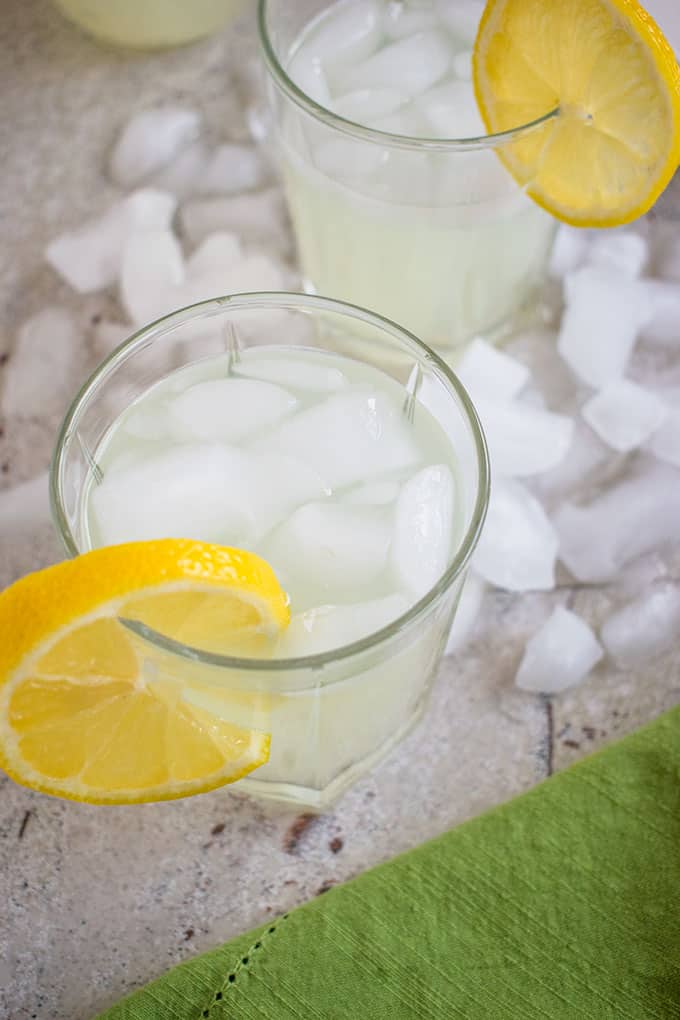 Papa C is in the house!
Of course, Mamma C is writing this post. But when it comes to homemade moonshine or cocktails, you know my hubby is involved.
And by involved, I mean he developed the recipe and typed it out for me. I love when that happens!
My hubby always has some homemade drink concoction going in our basement kitchen, along with his wine. It's not unusual for me to be cooking on the main floor while he's tinkering with flavored booze downstairs.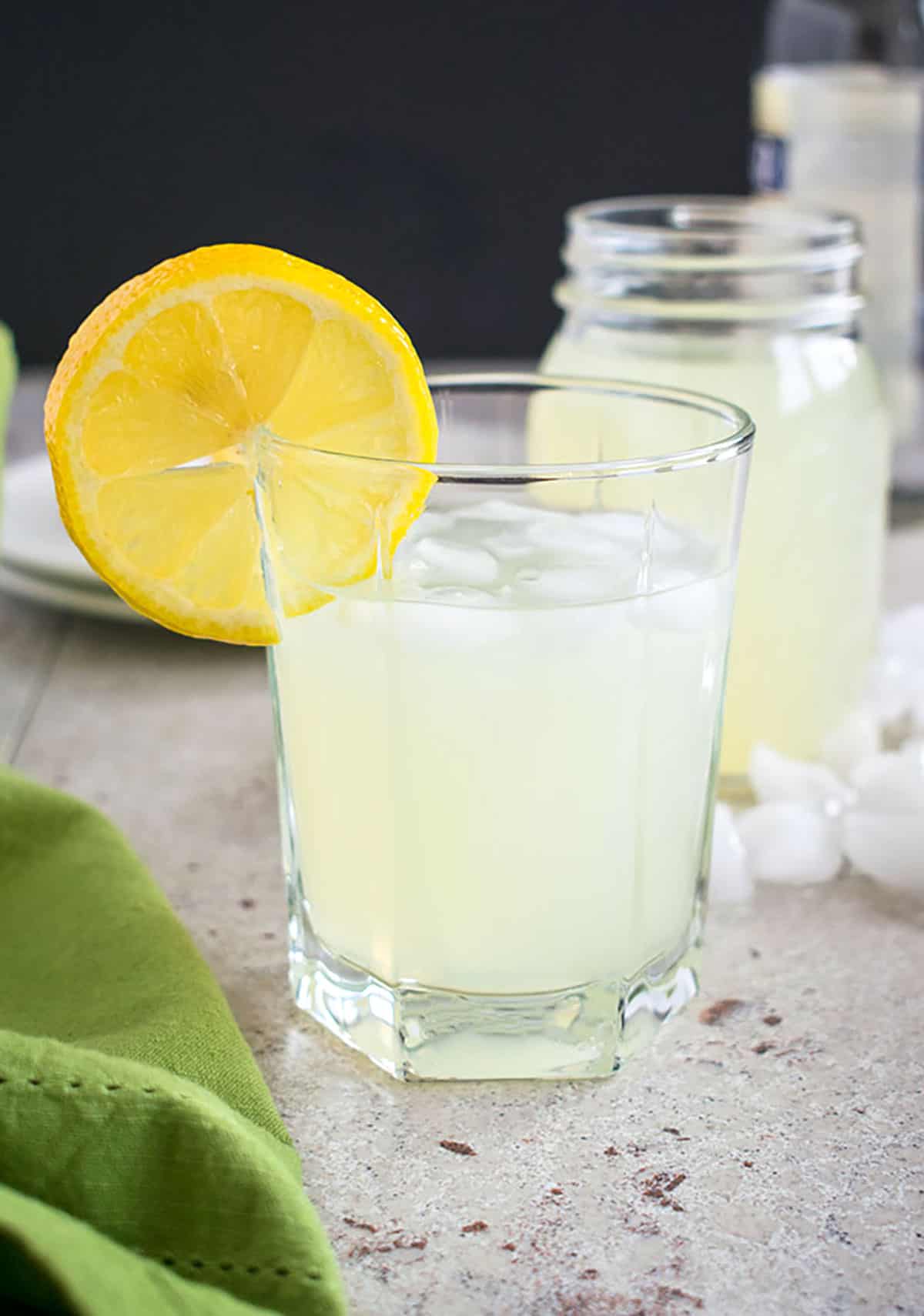 …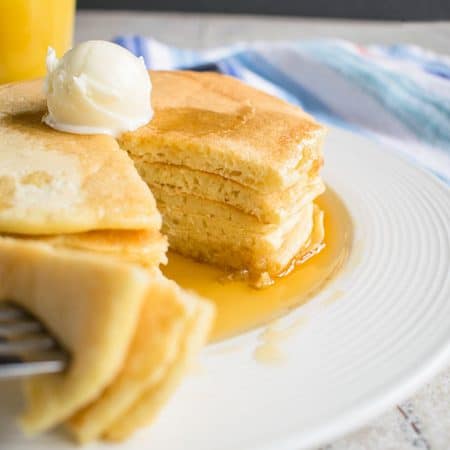 These are simply The Best Homemade Pancakes with delicious almond flavor! I've been making them for decades, and they're a huge family favorite! I love hearing from readers who adore them too. Two weeks into blogging (nearly four years ago), I posted this recipe for our favorite pancakes. That should tell you how how highly…