You'll love Mom's Broiled Scallops with Parmesan Bread Crumbs! This is our favorite seafood dish!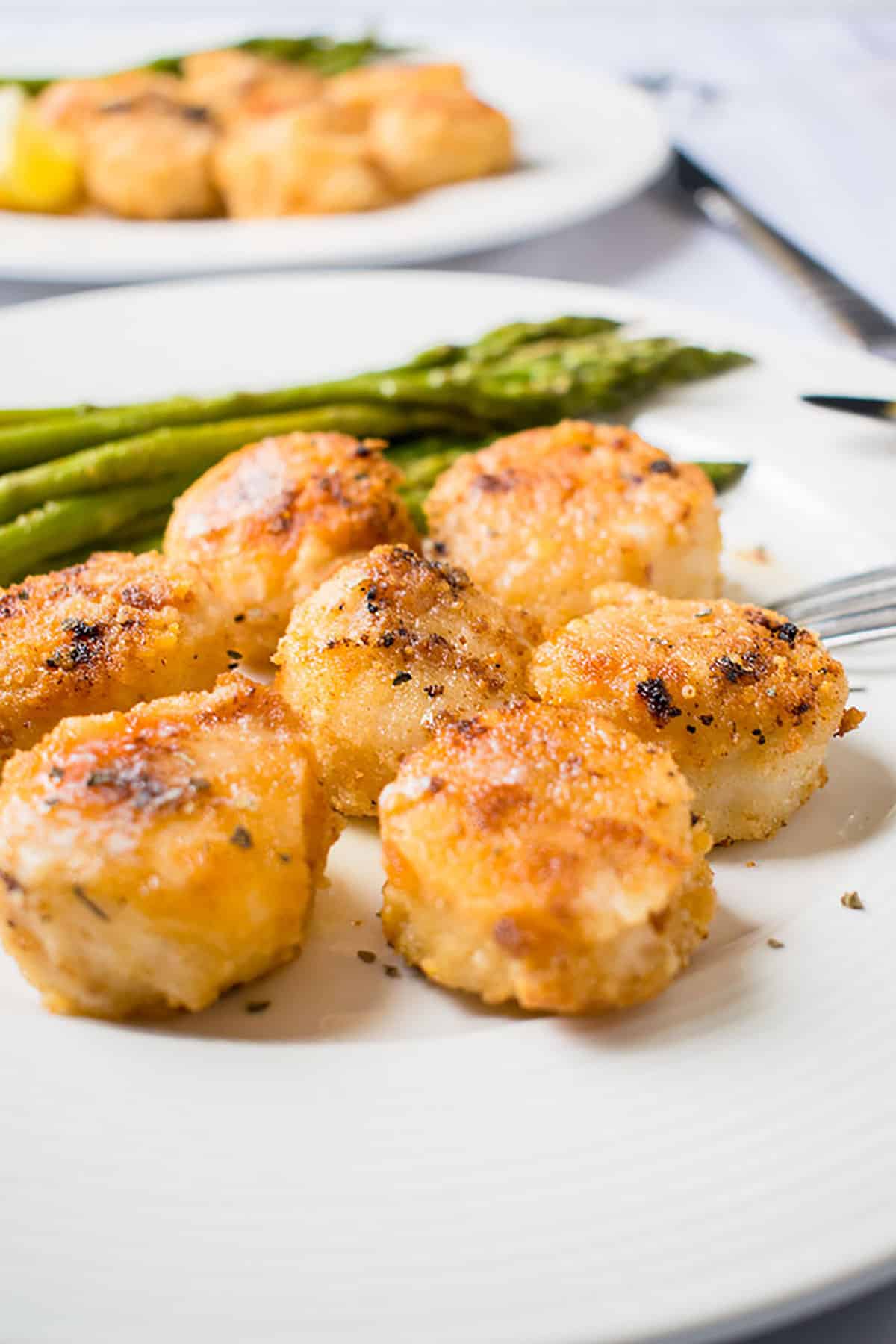 Hello from the depths of my recovering, flu-infected household! It's been a rough few weeks.
First my hubby got sick, then I caught a milder version of the virus, since I had my annual flu shot. But…then I developed bronchitis, which happens easily when you have asthma.
I was down for the count. My kitchen was closed. I kept up with my Facebook page, but that's about it….
You have to try this easy, Homemade Alfredo Sauce with Garlic! It's got a creamy, velvety texture and huge flavor from Parmesan and Romano. Try it over pasta, chicken or zoodles! Gluten free.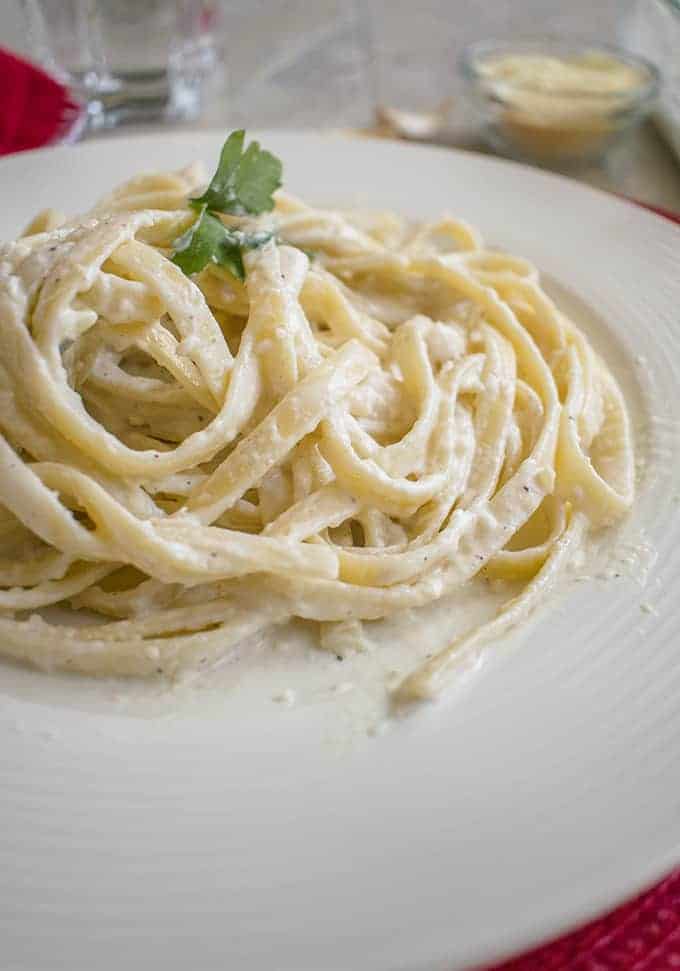 A few months ago, a reader asked if I have an Alfredo sauce recipe. I told her I didn't but would add it to my list.
It kind of fell to the back burner, though, as I got busy with the holidays, work and a ridiculous number of medical appointments (mostly for my back).
Then, my son recently told me he uses jarred Alfredo sauce.
GASP! It's processed! I lectured him about all the sodium and Lord-knows-what-else in there….
It's so easy to make Lemonade Moonshine! You're going to love this delicious, refreshing drink! Papa C is in the house! Of course, Mamma C is writing this post. But when it comes to homemade moonshine or cocktails, you know my hubby is involved. And by involved, I mean he developed the recipe and typed…