You have to try these Lemon Ricotta Pancakes! They've got fabulous flavor, and the texture is out of this world! With olive oil, lemon zest, lemon extract and just enough sugar.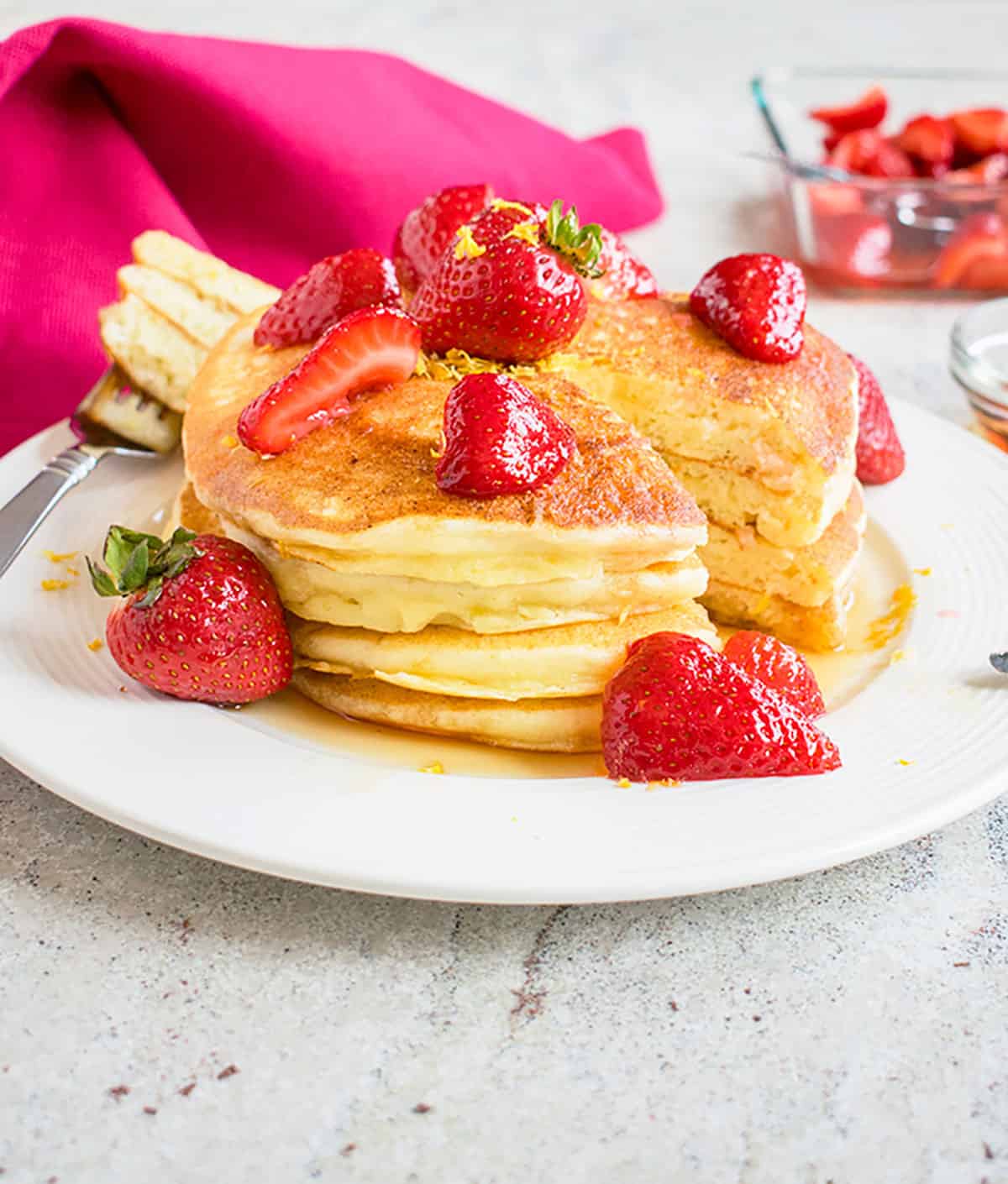 If there's one recipe you try from my blog this year, let it be these lemon ricotta pancakes.
They're thick, pillowy soft and incredibly moist. The lemon flavor is ever present but not overbearing. The browned outsides, juxtaposed with the tender, melt-in-your-mouth insides, will make you swoon.
And they're just sweet enough. It's as if cake and pancakes had a love child….
My Nonna's Sautéed Cod with Tomatoes is a treasured family recipe! Enjoy this easy fish dinner!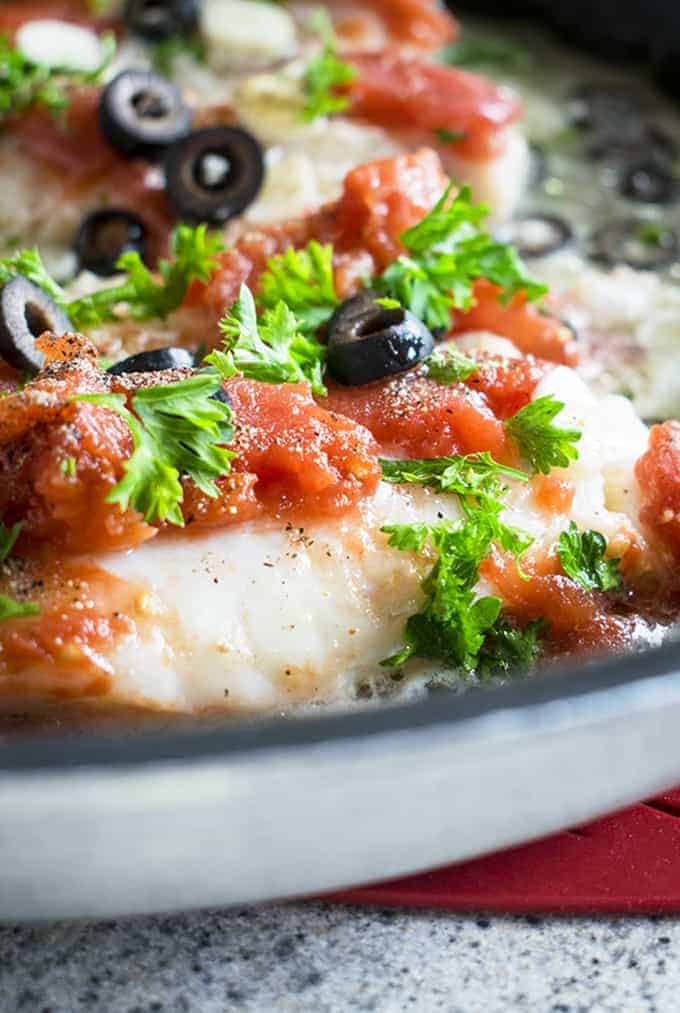 Every time I make this cod, it smells like Nonna's been cooking in my kitchen. And that makes me smile.
Nonna wasn't the typical grandmother. She had movie-star good looks, perfectly coiffed blonde hair, and nails painted red. She smoked cigarettes, told jokes, danced, and was the life of the party.
I simply adored her….