This Cheesy Zucchini Bake is made from scratch with Pecorino Romano and Parmesan! It's based on my Mom's zucchini casserole that's a huge family favorite. Make it for brunch, parties or a side dish!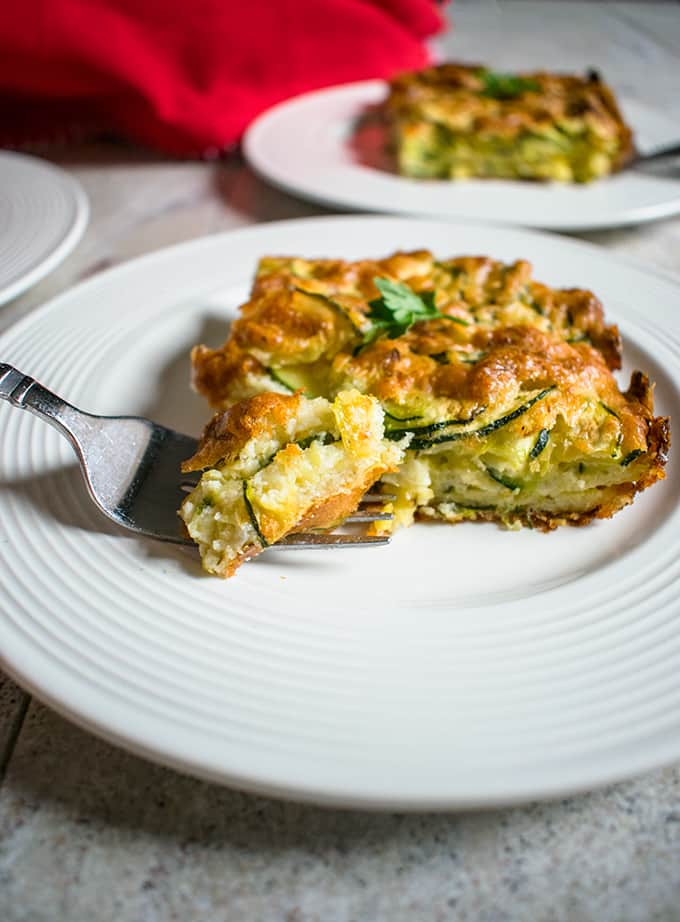 At last! I finally nailed a from-scratch version of Mom's zucchini casserole, which she'd adapted from the famous Bisquick recipe. Folks, you'll want to print out this Cheesy Zucchini Bake for keeps.
It's not like all the rest….
This Easy Chicken Marsala with Mushrooms will knock your socks off!  A company-worthy main dish ready in 30 minutes.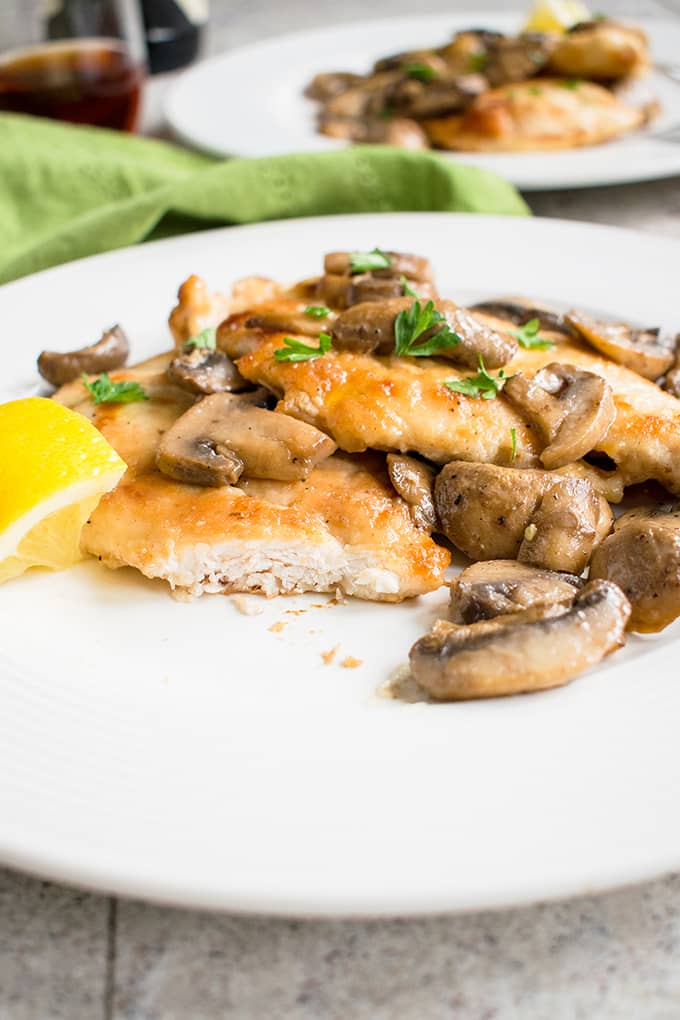 I've been eating a version of this Easy Chicken Marsala with Mushrooms my whole life. Except, I only knew it as Mom's "chicken with wine and lemon."
As kids, my brother and I would stand on one side of our kitchen peninsula (the counter came up to my neck) and watch Mom pound chicken breast cutlets, flour them and sauté them in her electric skillet. We'd anxiously await the moment when any stray bites of hot, tender chicken would be available for the taking, before she added the lemon and wine.
It was one of life's simple pleasures….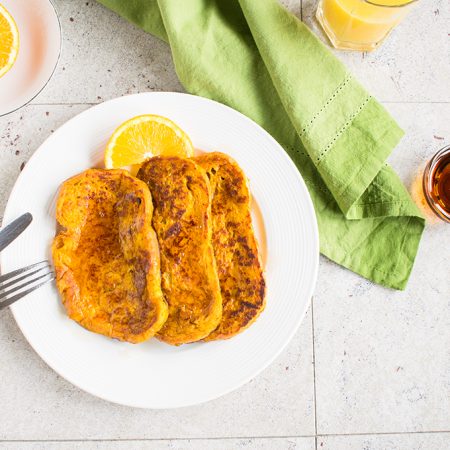 Do yourself a favor and make this Pumpkin-Orange French Toast! It'll knock your socks off! As much as I love pancakes, I'm a French Toast girl at heart. But not an any-kind-of-French-Toast girl. No. My French Toast can't be bland. Forget vanilla. It can't be soggy. Forget mushy middles. My French Toast needs bold…