I tested this Spaghetti Bolognese recipe over and over to get the best flavor! It's made with half sausage, half beef and just enough tomato, the way authentic Bolognese sauce should be!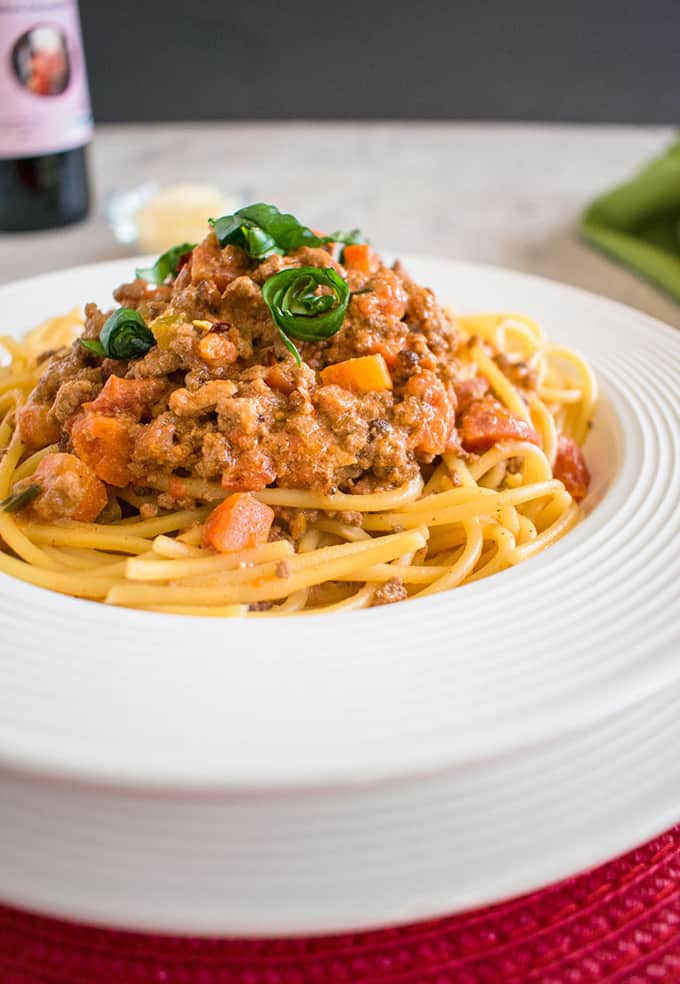 I'm pretty sure my blood type is B for Bolognese right now. (I'm actually type A, but that's another story.)
Anyhoo, I tested this Bolognese sauce 6,000…I mean, four or five times. It just seems as if we've been eating spaghetti Bolognese like it's our job.
And, technically, it is my job. Pretty cool, right?…
Try these Baked Parmesan Jalapeño Poppers with Prosciutto! They're gluten free and fabulous!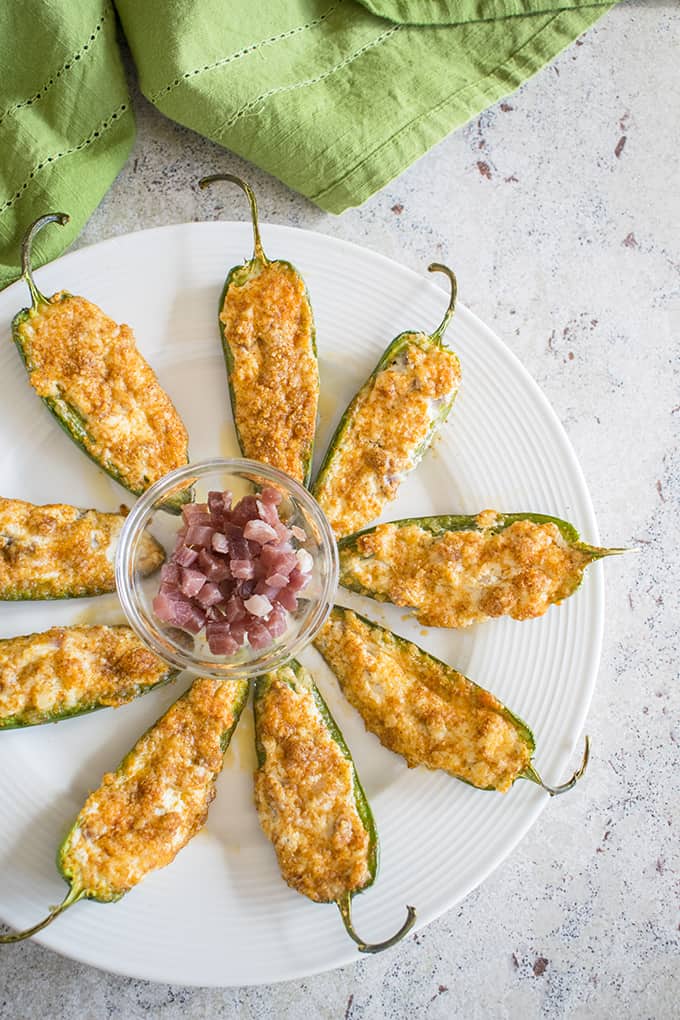 You can thank my local grocery store for giving me the idea to make jalapeño poppers. Because what else is there to do when you can no longer buy just one jalapeño?
The jalapeños used to be piled into bins for the taking, but now they come in a sealed bag containing several. So, after using a lone pepper for this Pork Tenderloin with Cream Cheese and Jalapeños, I recently found myself with half a dozen jalapeños lacking a purpose….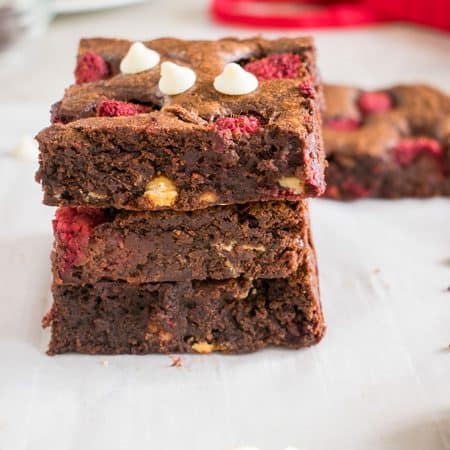 We love these triple chocolate raspberry brownies! They're fudgy, gooey and so satisfying! Happy New Year! Since it's already mid-January, we'll just skip the healthy posts and jump right into chocolate and Valentine's Day, okay?