Roast these Easy Sausage and Peppers in the oven and you'll never go back to making them on the stove! This is my go-to recipe that's always a hit. A fantastic, sheet-pan dinner ready in under an hour.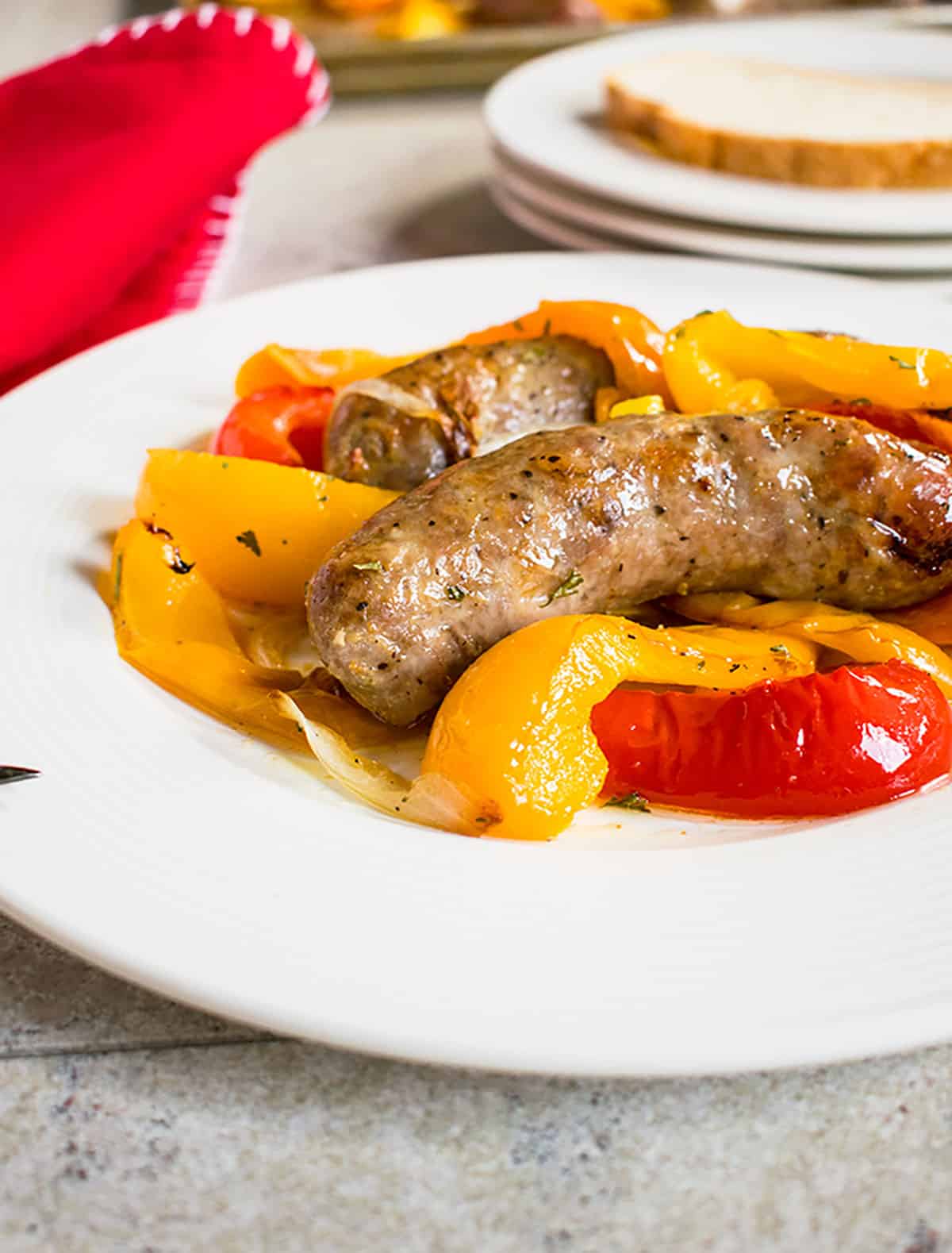 Are you still making Italian sausage and peppers on the stove? Because roasting them in the oven is where it's at.
I'm talking juicy, browned sausage, caramelized onions and peppers and knock-your-socks-off flavor. With barely any effort. Ready in less than an hour.
Read on, if you want to become known as the sausage queen or king. (And don't miss my Easy Sausage and Peppers how-to video at the end!)
…
Use up your zucchini in this fabulous Shrimp Stew with Bacon served over rice! With warm chili spices, a hint of smoky sweetness and a New Orleans flair.  Gluten free.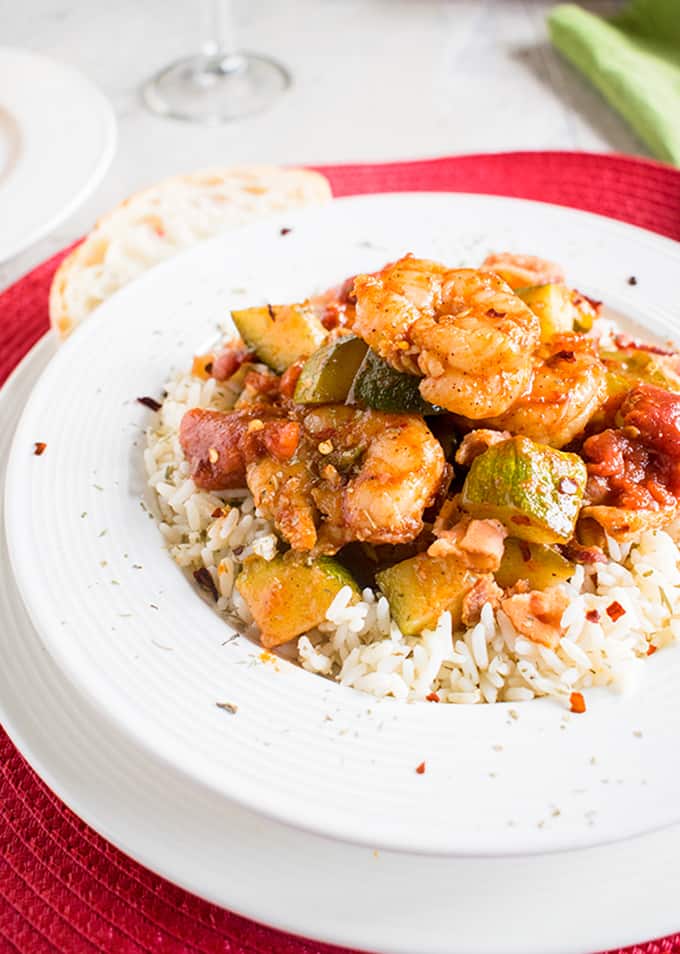 This shrimp stew with bacon makes me happy. There's just something festive about shrimp, bacon and zucchini simmering in a tomato-based stew with warm chili spices and a hint of smoky sweetness.
It all started when I had an intense craving for some type of New Orleans-style dish with shrimp and bacon over rice. It's probably because my hubby and I are planning a spring trip to NOLA for our 25th wedding anniversary. Yes!
We've never been there. But, we've heard a thing or two about the fabulous food, music and architecture. Do you have recommendations for us?…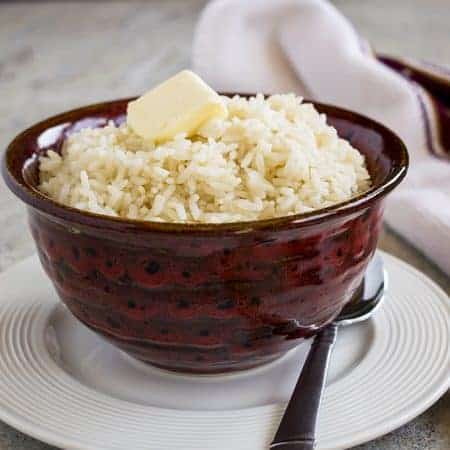 Learn how to cook long-grain rice like pasta. It's perfect every time! Ready in under 20 minutes. It's come to my attention that most people don't cook rice the way Italians do. And that's okay. But if you've found yourself disappointed by mushy, clumpy, crunchy or watery rice, read on. I'm going to explain how…