Fresh Strawberry Pie with Amaretto features an olive oil crust, an amaretto strawberry pie filling and is topped with almond-flavored whipped cream! This is the best strawberry pie recipe!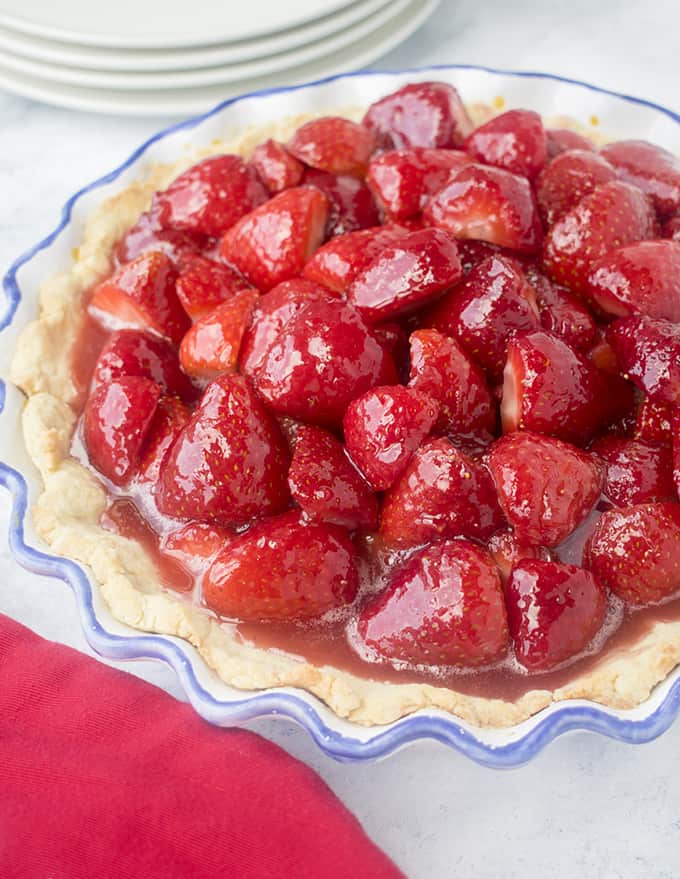 You know I'm a pie girl, right? I mean…given the choice of cake or pie…the pies have it, every time.
And, you know I like to give my recipes a little extra somethin' somethin' to make the flavors pop, right?
So, you'll have to trust me when I say this fresh strawberry pie with amaretto is killer….
These Fluffy Banana Pancakes taste like banana bread! You'll love this cinnamon-banana pancake recipe!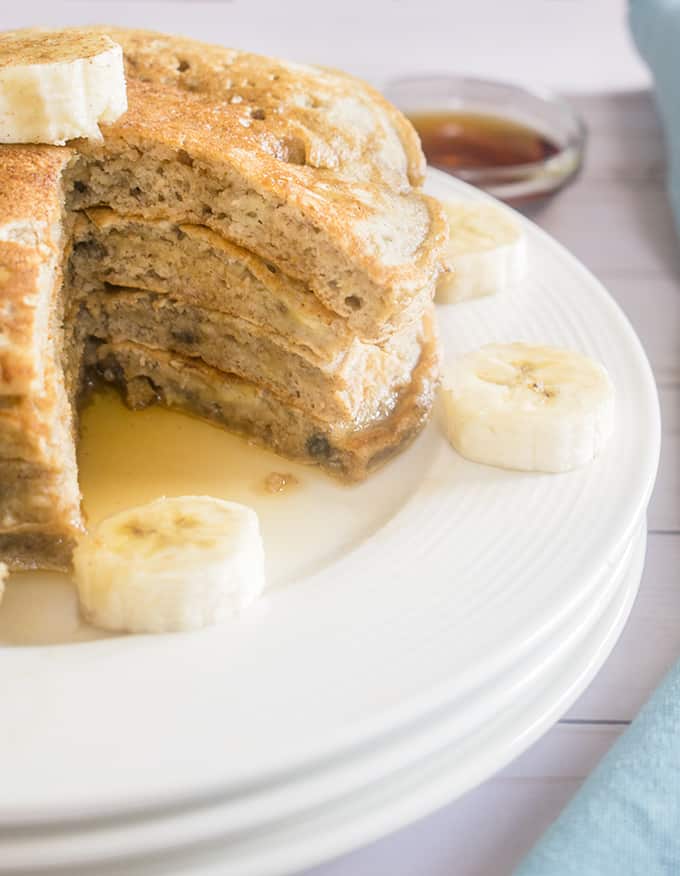 Let me introduce you to my weekend date. These fluffy banana pancakes and I have been going steady for a month.
It started when I was wondering what to do with my ripe bananas. Since I make banana smoothies 5-6 days a week for breakfast, I typically buy 10-12 bananas at a time, in case someone else in my household wants some, too….