You need this Asiago Spinach and Artichoke Dip in your life! It's a creamy, cheesy hot dip with chunks of artichokes, sautéed red onions and a touch of spicy heat.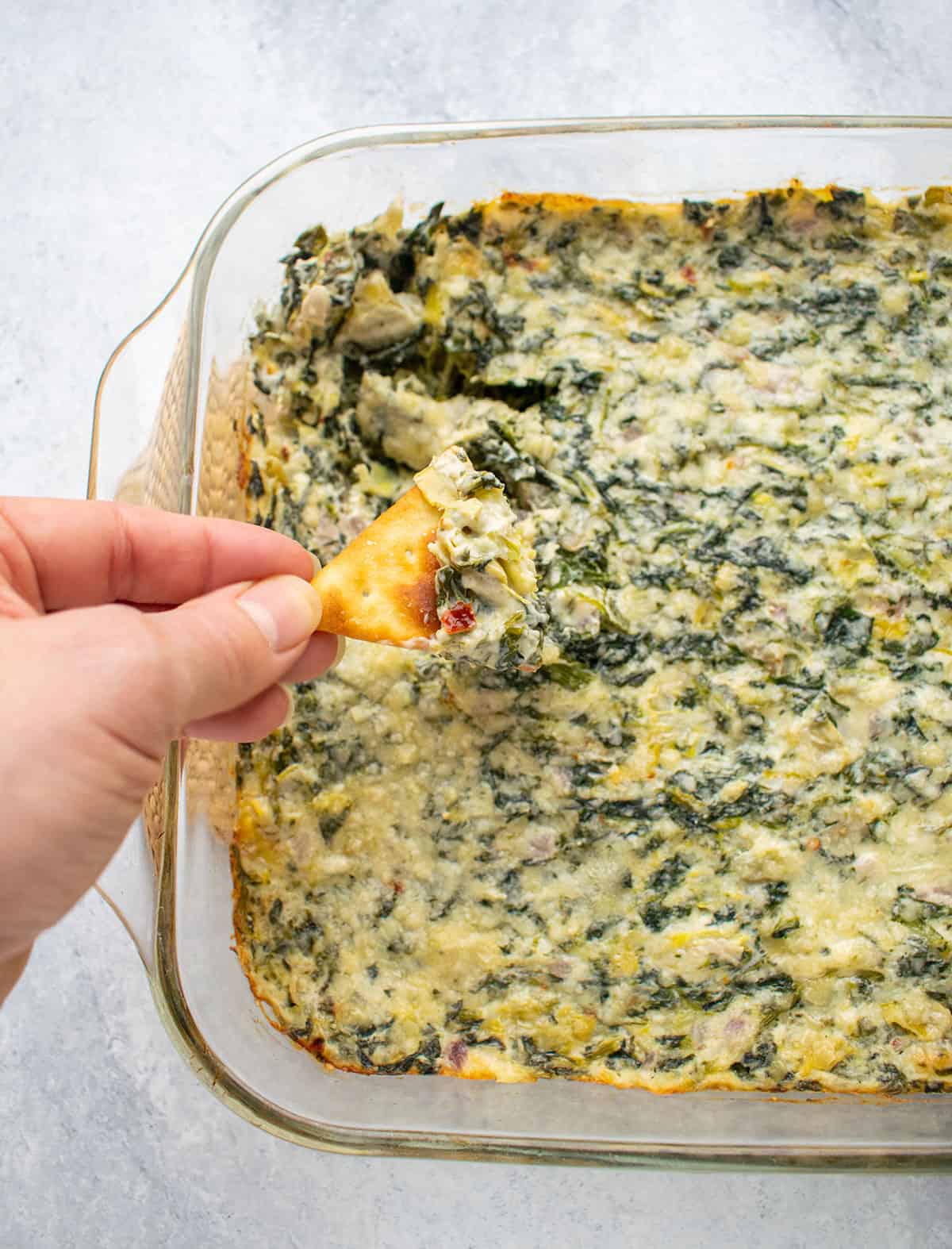 When dips are really good, they have a way of becoming the meal's centerpiece. That certainly happens whenever I make this Asiago Spinach and Artichoke Dip.
No matter what else is at the table or on the buffet, people will park themselves in front of this appetizer and declare they're happy to nosh on it all night. And Lord knows, I've made an entire meal of this on more than one occasion, with the excuse of adjusting the recipe until it's just right….
You'll love these Homemade Waffles flavored with almond! They're crispy on the outside, fluffy and tender on the inside!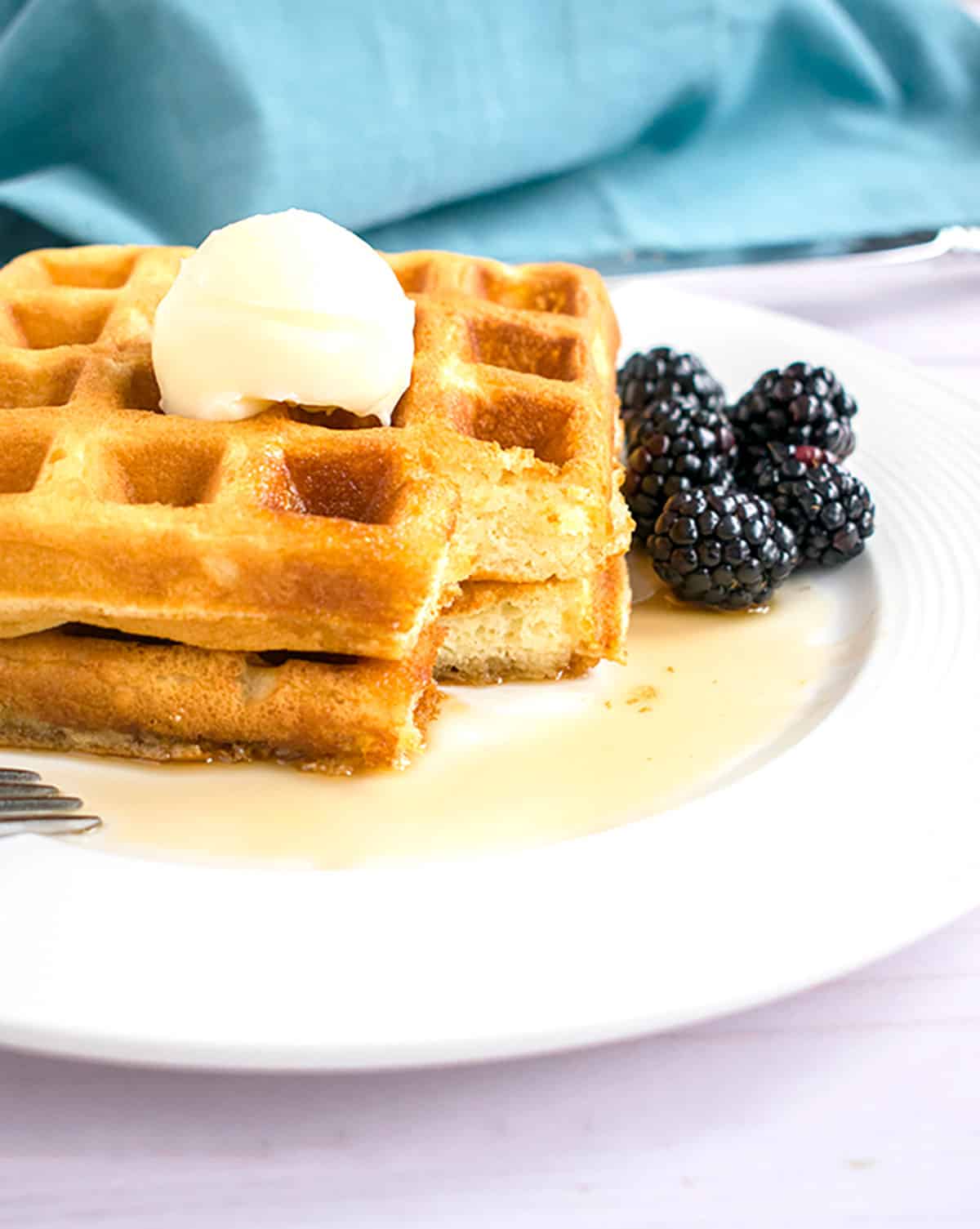 Color me clueless.
I've been making all kinds of pancake recipes, but never thought to use pancake batter to make waffles!
Of course, these Buttermilk Whole Grain Waffles have been my go-to for years. The ingredients are quite different from my pancake recipes, however, and produce a heartier texture.
But recently, a reader who loves The Best Homemade Pancakes asked me how to turn them into waffles. A light bulb went on in my head.
(See, there is someone home!)…