My family's Italian Chicken Cutlets are the best! I'm giving up all our secrets so you can make breaded chicken cutlets that are juicy, tender and delicious. Don't miss this recipe!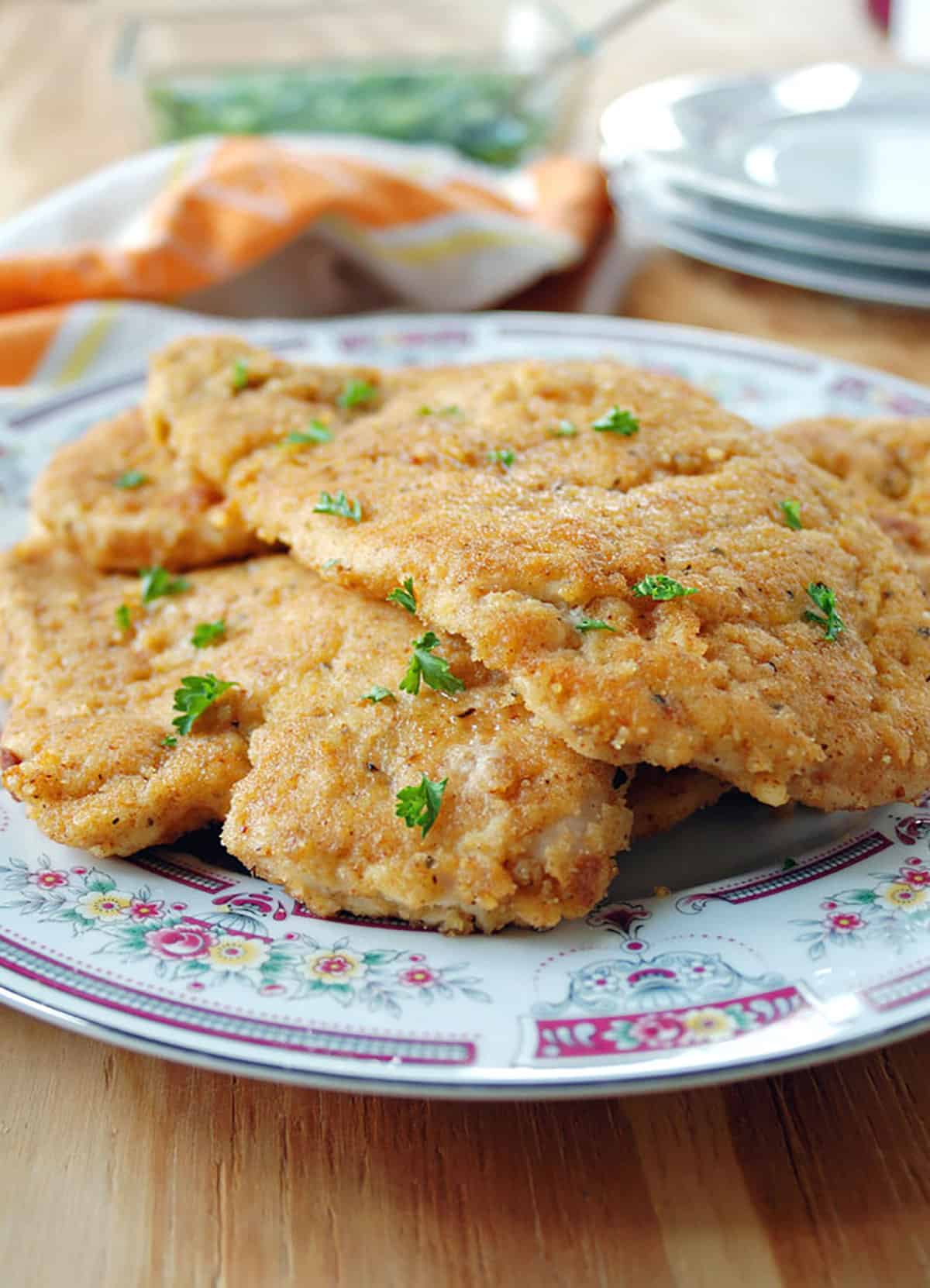 I took these Italian chicken cutlets for granted my whole life. Then, I realized not everyone makes them the way my family does!
I want you to experience what you may have been missing. So I'm giving up all the secrets right here! Hint: Homemade bread crumbs are a game-changer!
Are you ready to learn how to make the most tender, juicy, flavorful pan-fried cutlets?
Recipe ingredients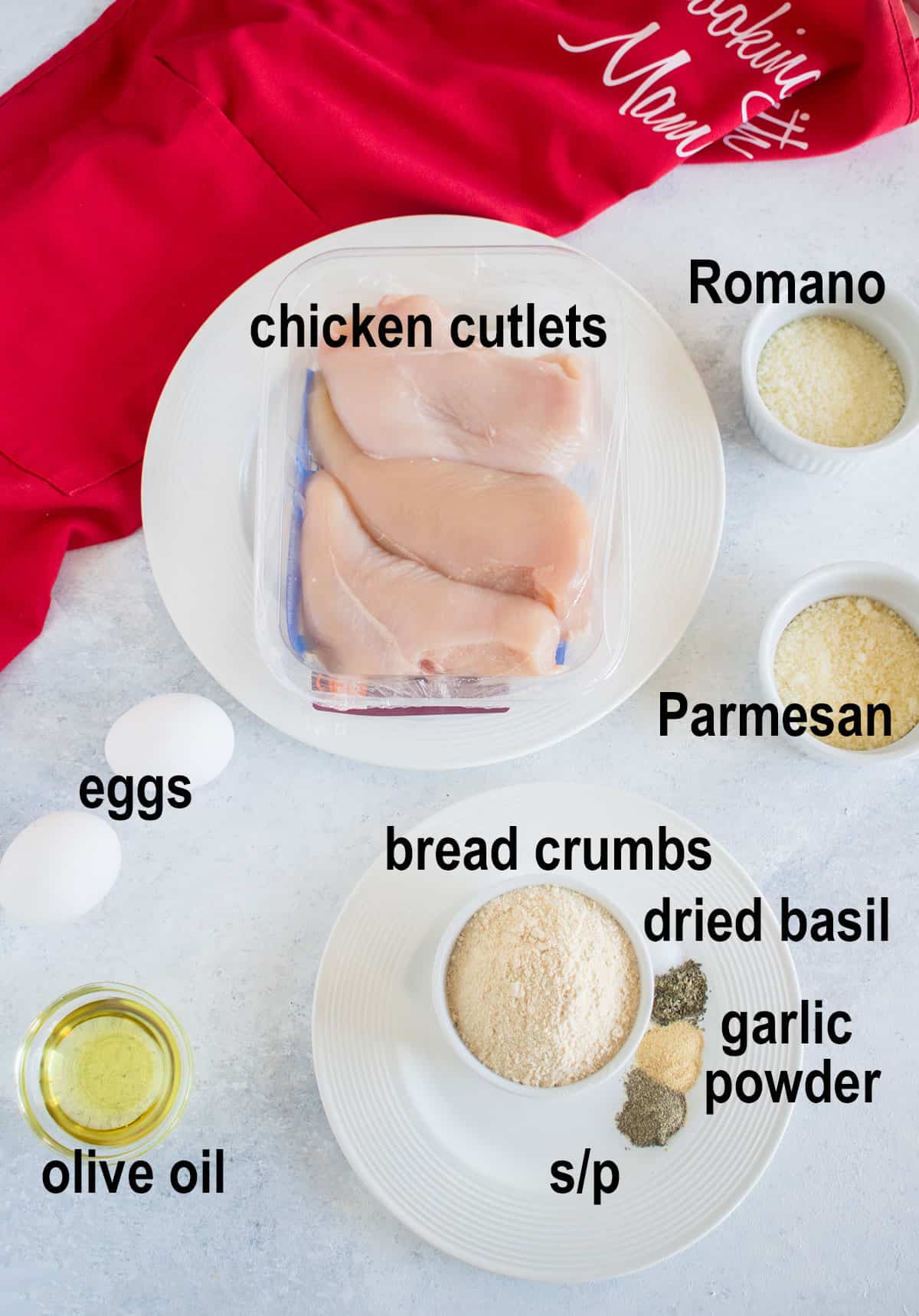 It starts with chicken cutlets — boneless, skinless chicken breasts sliced thinly. You can buy them already thin, or purchase whole, boneless, skinless chicken breasts and slice them yourself.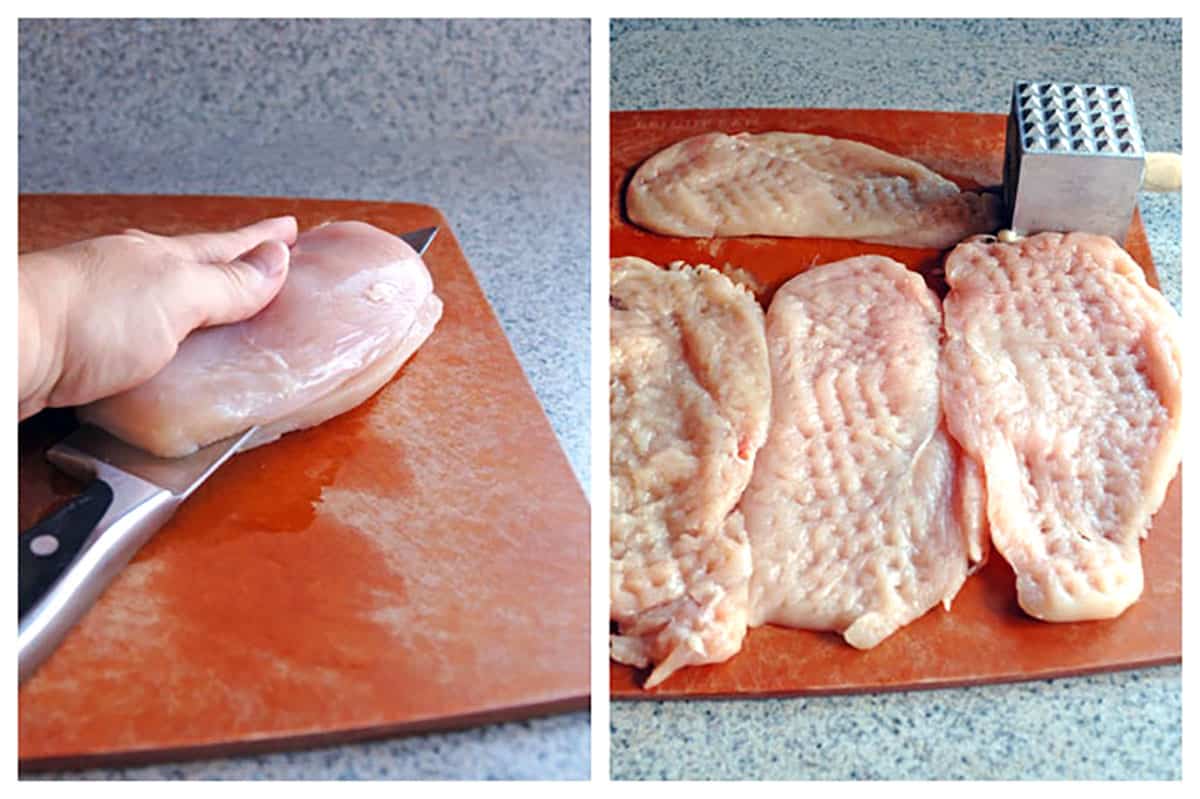 Either way, you'll need to pound the chicken to about ¼-inch thickness. This will tenderize the cutlets and make them cook quickly and evenly. I use a meat mallet (affiliate link), for this, but you also could use a heavy-bottomed pan.
The next key ingredient is the Italian bread crumb mixture. We're adding Parmesan, Romano and seasonings to plain bread crumbs to make them absolutely delicious.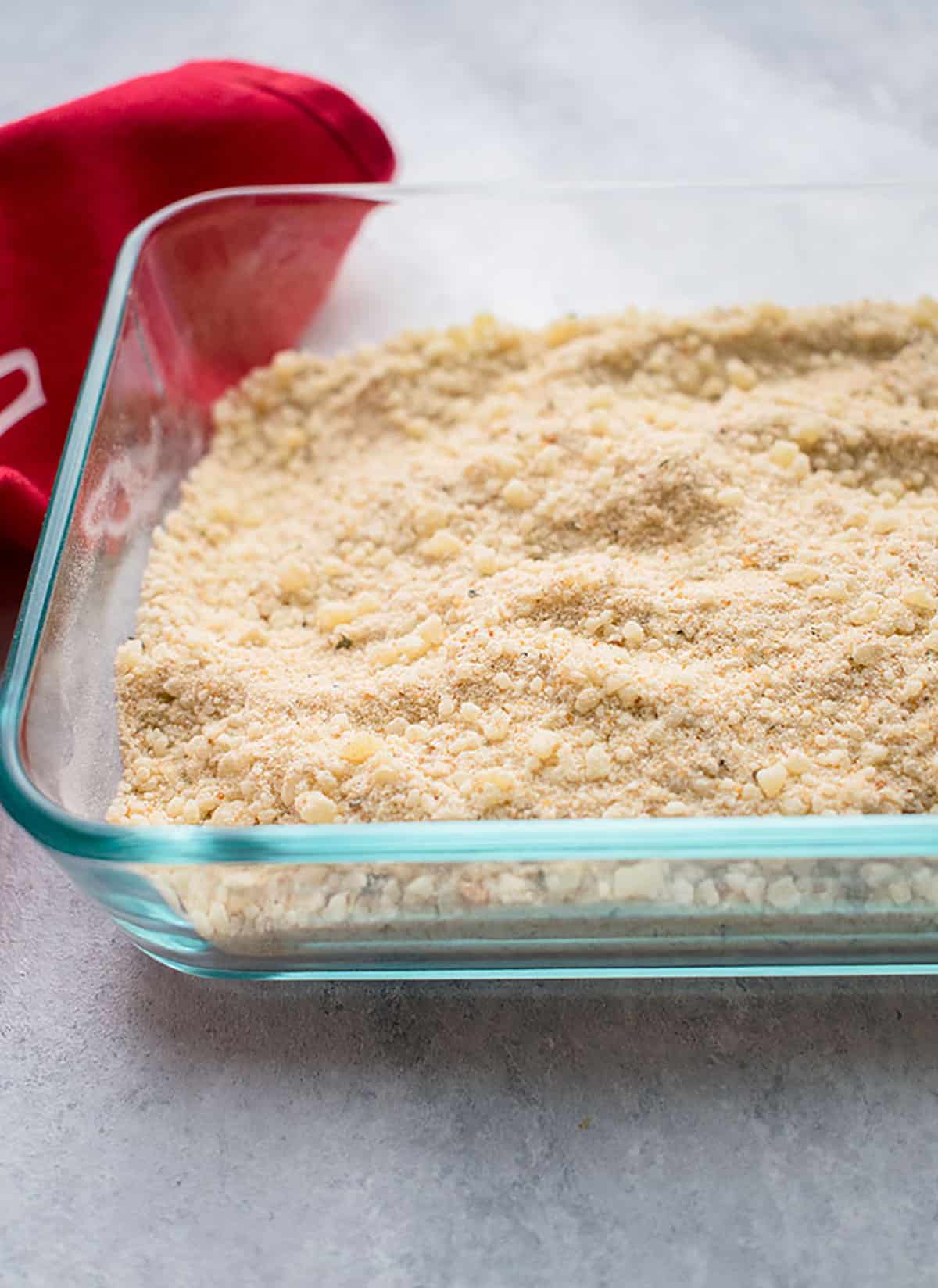 And...we're using homemade bread crumbs for the X-factor that'll make these the best chicken cutlets of your life. Oh, yes, my friends.
Next, we're using eggs to dip the chicken before breading them. Unlike chicken Milanese, these Southern Italian chicken cutlets aren't dipped in flour.
Finally, we're using olive oil to pan fry them. Olive oil provides the best flavor for the cutlets, but it will darken after frying the first batch. You'll need to wipe out your pan and replenish the oil.
Tips for the best Italian chicken cutlets
Using homemade bread crumbs will take your cutlets over the top! The post I linked to will give you four easy methods to choose from.
To save yourself a step, buy boneless, skinless chicken breasts already sliced into thin cutlets. You can ask the store's butcher to do that for you, if you don't see any on the shelves.
Breading and frying the cutlets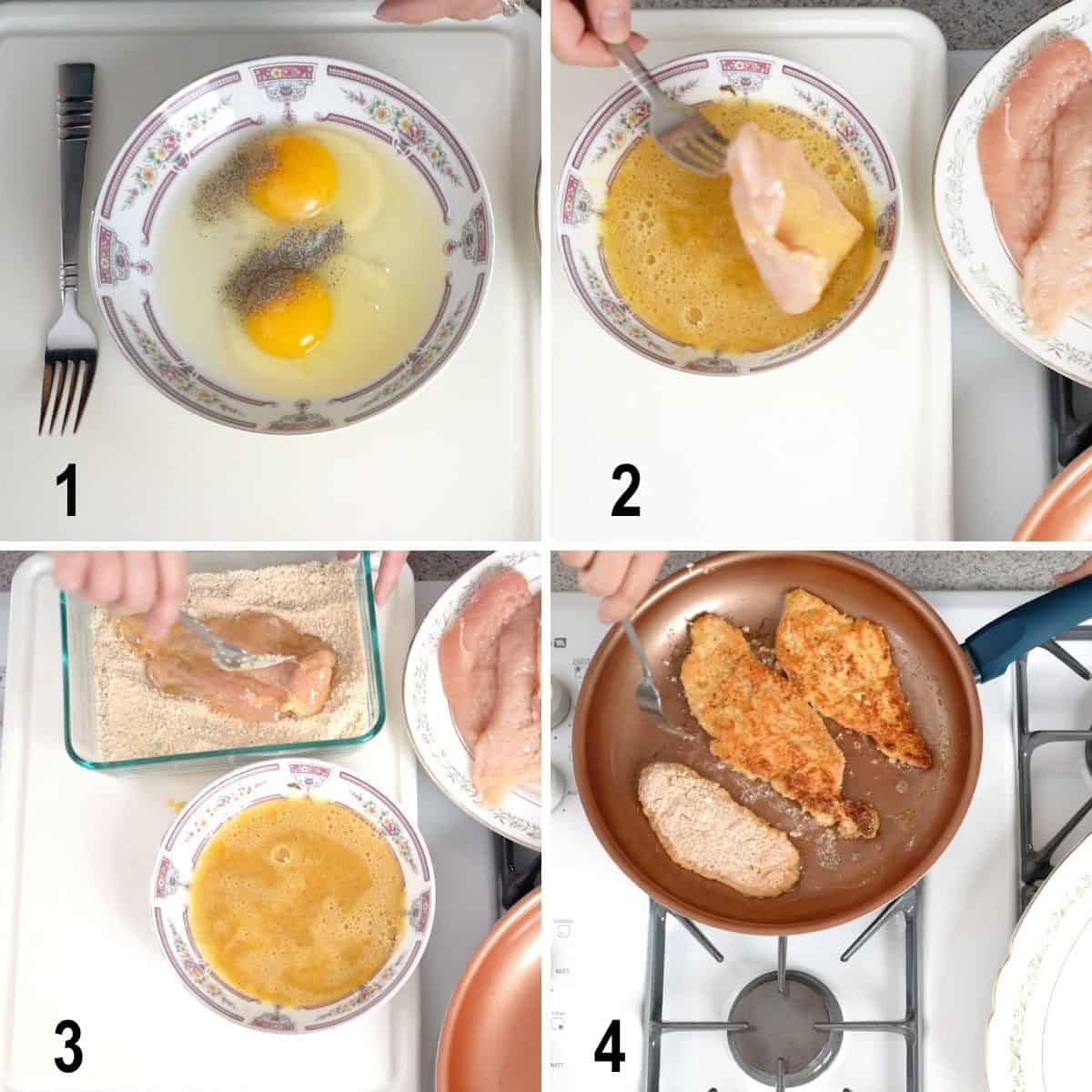 Set up an assembly line with the chicken, beaten eggs and bread crumb mixture. Dip each cutlet in the eggs, then the bread crumbs, making sure to coat each side.
Once all the chicken is breaded, it's time to fry it up! You just need enough oil to coat the bottom of the pan.
When the oil is sizzling, add the chicken in a single layer and cook until golden brown on both sides.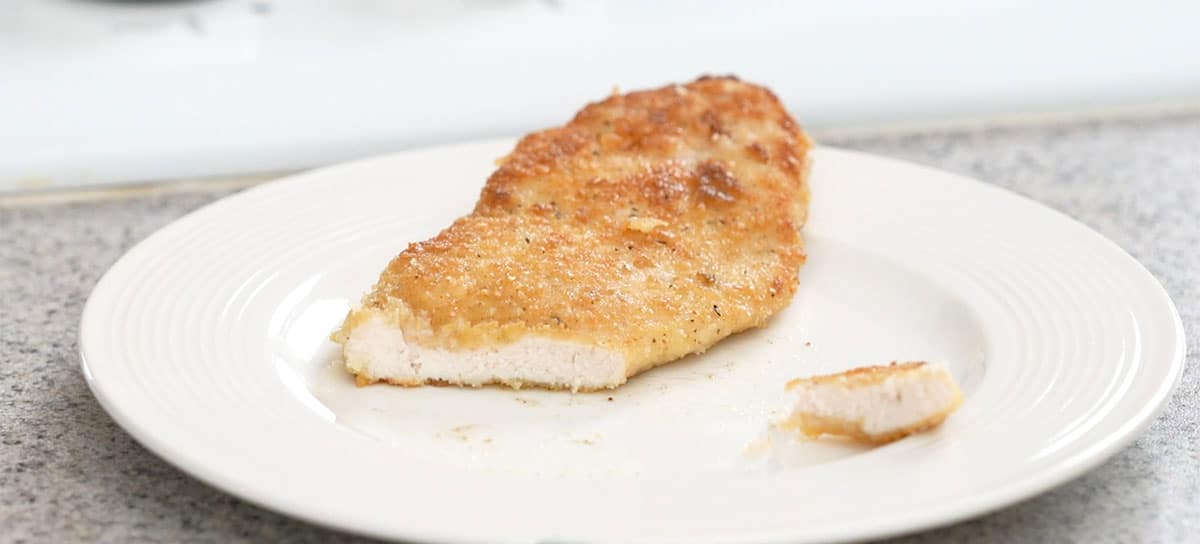 YUM!!!
How to serve them
These Italian chicken cutlets are awesome served as the main dish, with a side of roasted peppers, pan-fried eggplant or sautéed mushrooms and some crispy Parmesan potatoes with onions.
But, every Italian knows you have to serve the leftover cutlets in a sandwich! We spread my Homemade Basil-Garlic Mayonnaise on the bread and top the chicken with mozzarella...so good!
A pound of chicken yields six cutlets, so I often double the recipe, to make sure we can all have a bello sangwich the next day!
You can decide whether to double the recipe. Just make these breaded Italian chicken cutlets — with the homemade Italian bread crumbs — and let me know what you think!
I promise, it'll be worth it.
Frequently asked questions
What's the best oil to fry chicken cutlets?
My family uses olive oil to fry our cutlets, because it tastes delicious. However, olive oil has a low smoke point, and will turn dark once you've fried a panful of cutlets. You'll need to wipe out the pan and replenish it with clean olive oil to fry the next batch.
Can you use another type of oil?
You can use canola or vegetable oil instead of olive oil, if you prefer. Canola and vegetable oils have a higher smoke point than olive oil and won't darken as quickly.
How long should you fry chicken cutlets?
Once the oil is sizzling hot, add the cutlets and fry the first side for nearly three minutes, or until they are golden brown. Flip the cutlets and fry the second side for another couple of minutes, or until they are golden brown.
Can you use store-bought bread crumbs?
You certainly can, although the texture won't be as good as with the crumbs you grate yourself. If you bought seasoned Italian bread crumbs, just add the Parmesan and Romano to them and omit the other bread crumb ingredients in the recipe.
More chicken recipes
If you love these Italian chicken cutlets, you'll also enjoy these Parmesan chicken drumsticks. And don't miss my Chicken Marsala, Nonna's chicken meatball soup or this one-pan roasted chicken and vegetables.
Finally, you have to try my Italian meatloaf with chicken and my Chicken Paprikash!
Enjoy!