Wondering how to cook cod? Here's the information and recipes you need to buy cod and cook it in the oven or on the stove!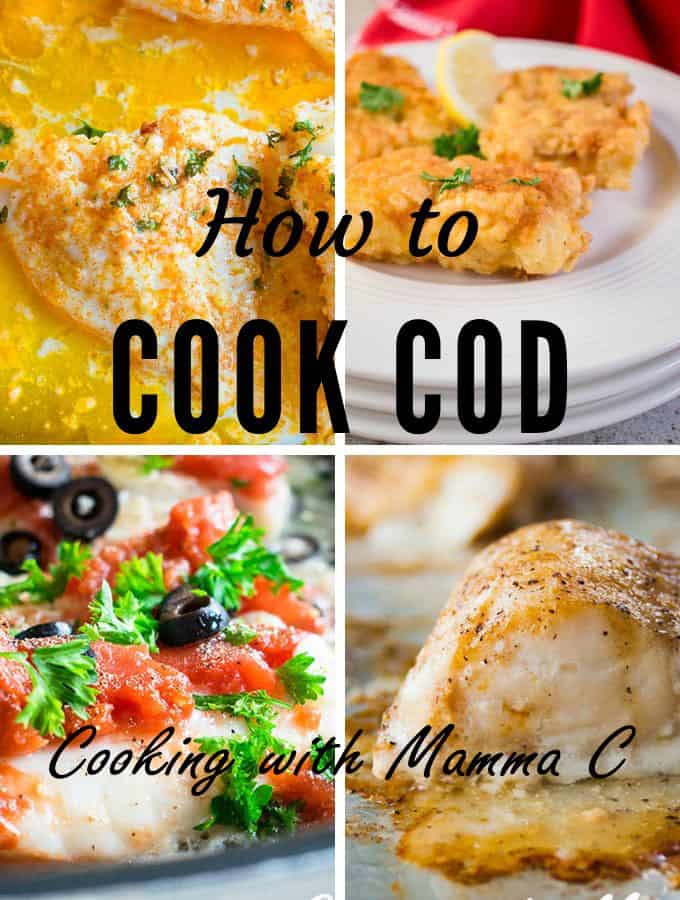 I once thought I'd never like cod, but now it's my favorite white fish. It's meaty, mild and oh-so flaky...in a good way, of course.
It's so delicious, it could pass for a poor-man's lobster.
And...cod (sometimes called codfish), cooks quickly! You can bake, fry, sauté, broil or grill it.
In the oven
My favorite way to cook cod is to add toppings to it and bake the fish at 400 degrees F for 15 minutes, as in this Parmesan cod recipe with garlic butter. People all over the world love this dish, and it's even perfect for kids!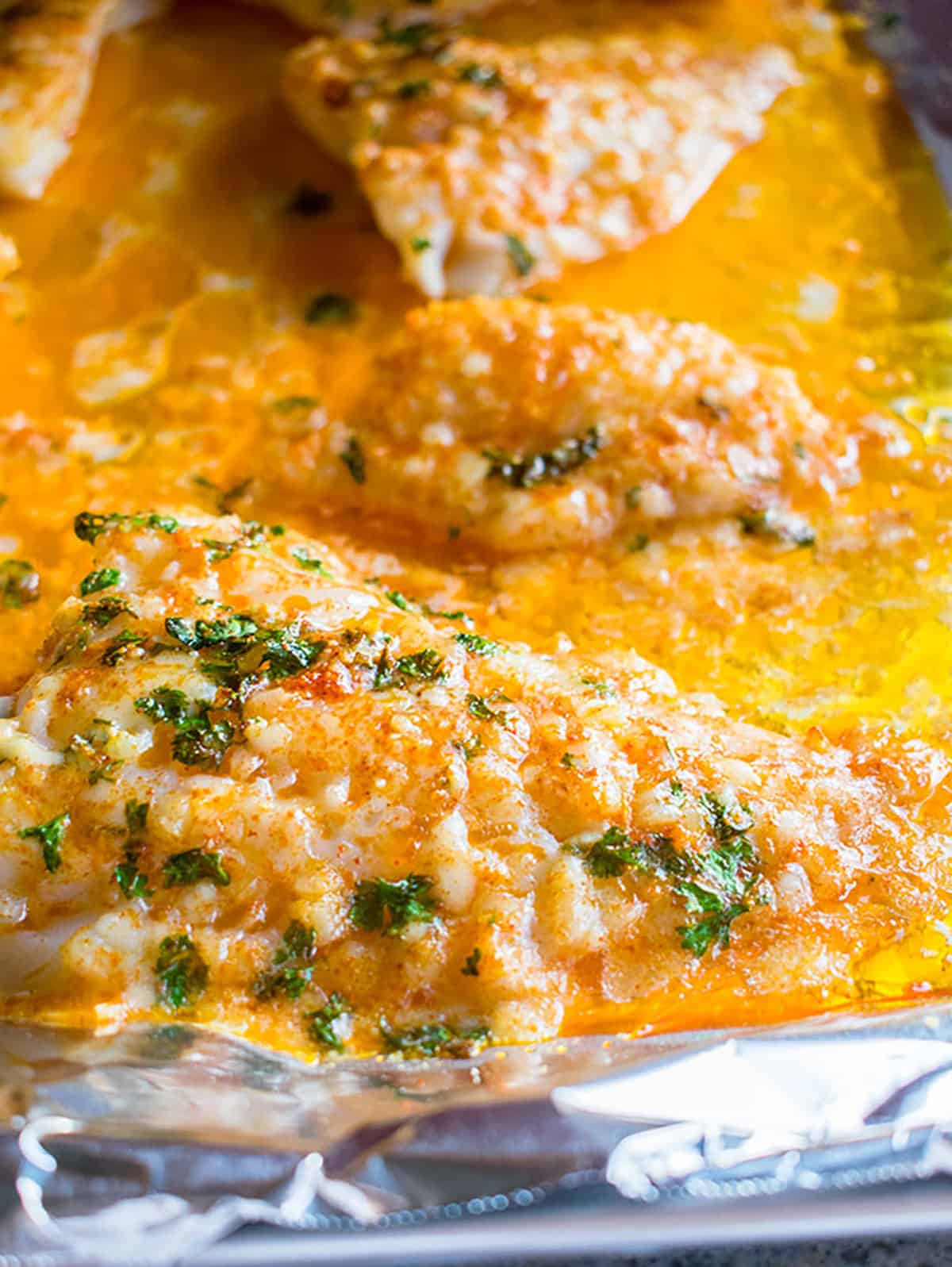 Coffee lovers have to try my Atlantic Cod with Coffee Butter. It's got a unique, delicious flavor and coffee extract (affiliate link) is the secret ingredient!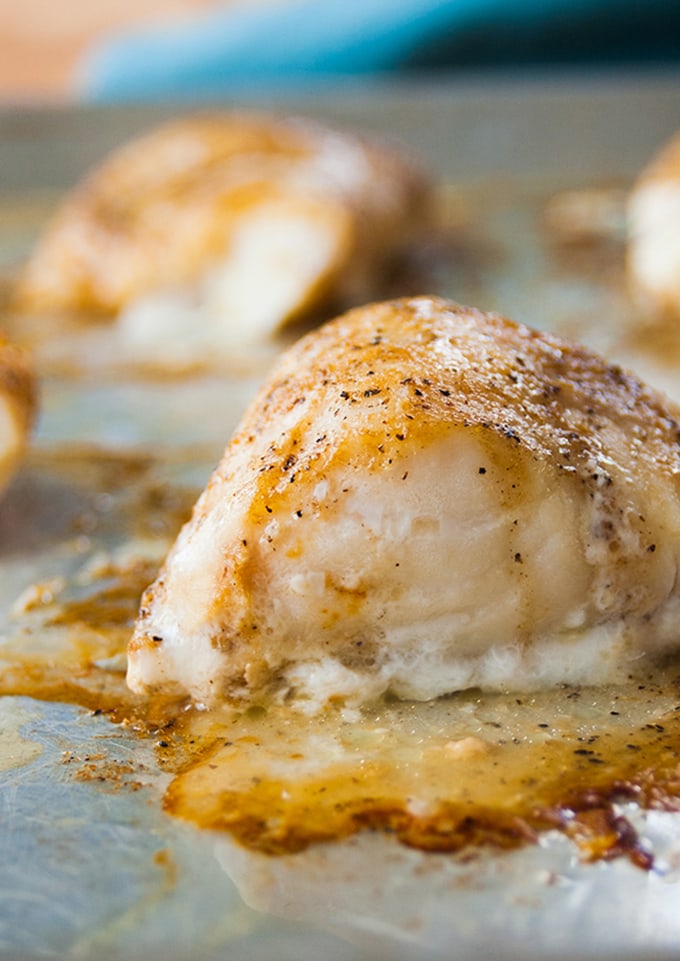 You can also make Oven-Fried Cod by baking it at 450 degrees F for 20 minutes.
Or try this divine Baked Cod with Bread Crumbs and Butter. The delicious topping includes Parmesan, Romano and white wine! Bake it at 400 degrees F for 25 minutes.
Another great option is to use your oven's broiler. You can make this Broiled Cod with Paprika, which only takes 6-8 minutes to cook.
When baking or broiling fish, I like to use a half sheet pan (affiliate link). You can line the pan with foil for easy cleanup.

On the stove
It's easy to cook cod fillets in a skillet on the stove. Just heat olive oil or butter in your pan and add the fish, seasonings and toppings. Cover and cook for 10 minutes, or until the cod flakes easily with a fork.
Try my Nonna's Skillet Cod with Tomatoes. It's got a great Mediterranean flair, with garlic, olive oil, parsley and black olives.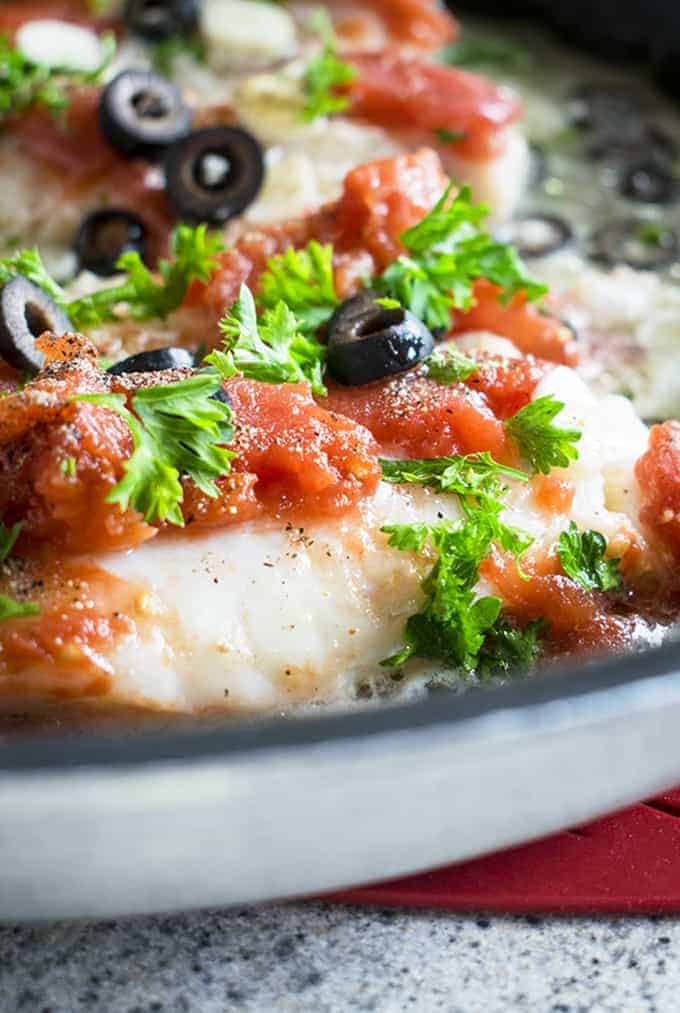 You also can make Pan-Seared Cod Loins, using the thickest part of the cod fillets. It's a simple dish with oil, butter, lemon and seasonings, but it brings a wow factor in flavor!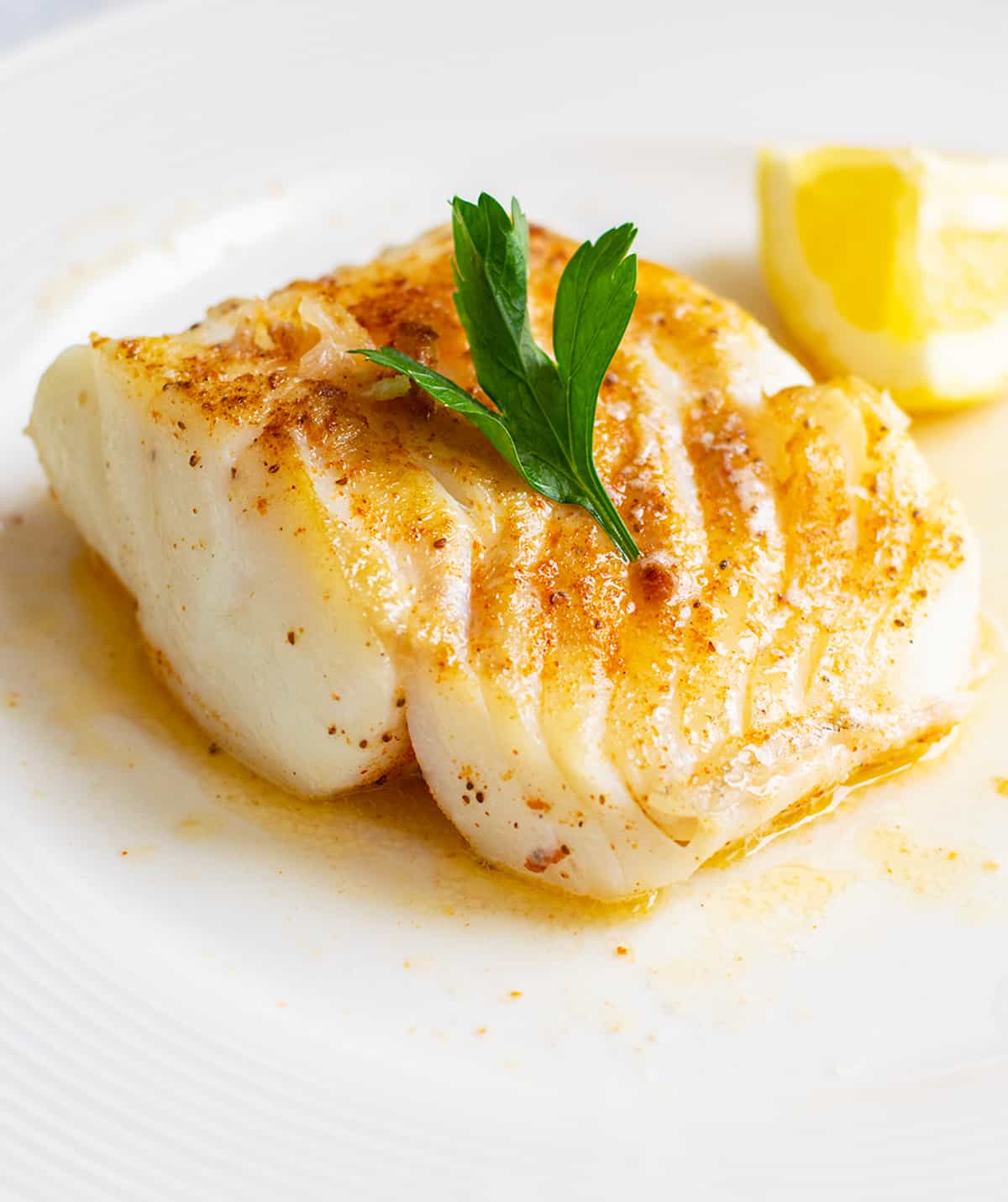 Frying cod
Cod is often used for fish and chips or fish sandwiches, because it holds up really well when battered and fried. You can make deep-fried, Beer-Battered Cod or shallow-fry cod with less oil.
My Fried Baccalà, made from dried, salted cod that's been thawed and rehydrated, includes a simple but delicious fish batter of seasoned flour and beaten eggs. This Pan-Fried Cod Fish (using fresh cod) has a similar batter, with a nice kick from Old Bay Seasoning (affiliate link).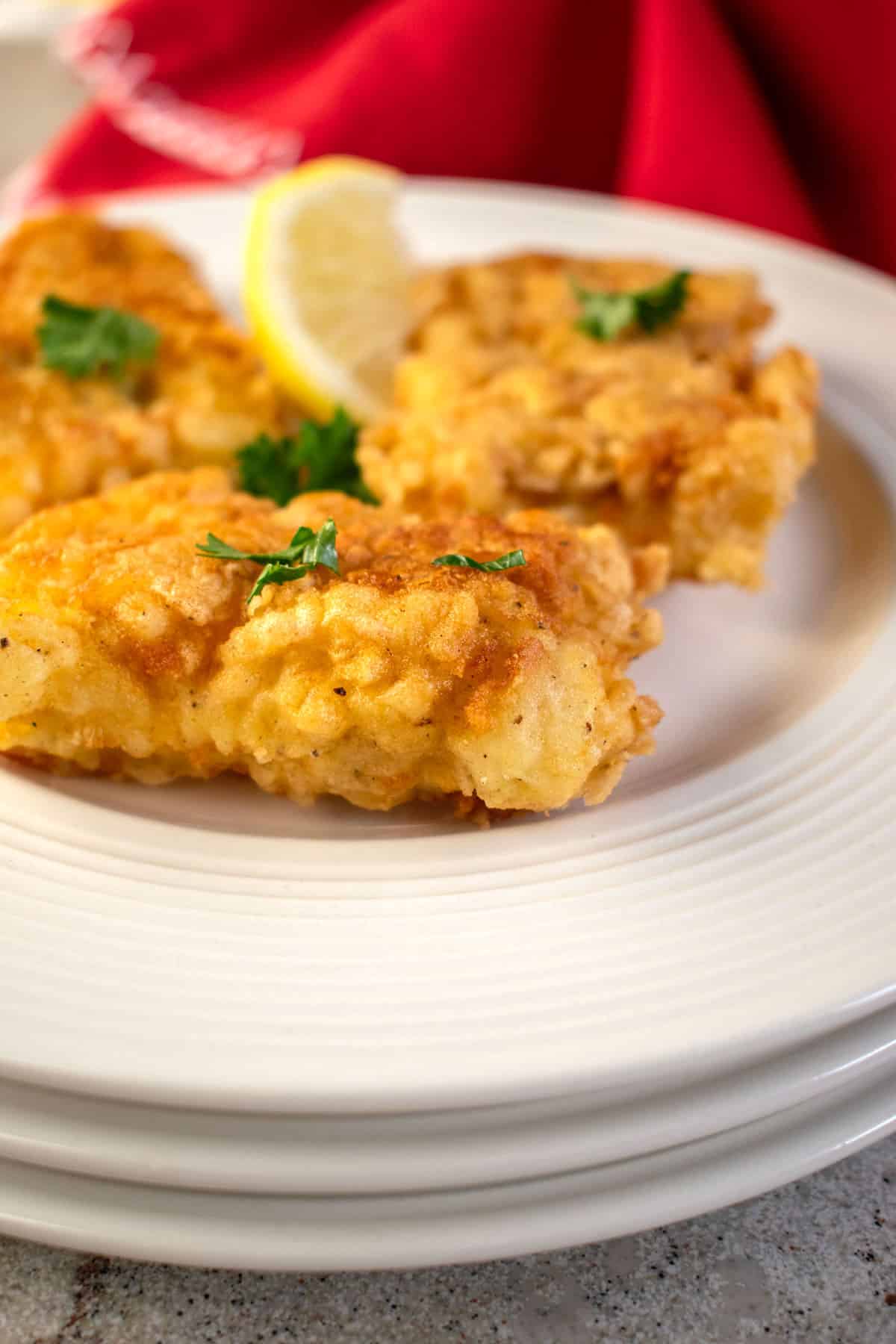 Just dredge your fish in the eggs and flour, then pan-fry it in oil with a high smoke point, such as avocado oil or canola. (Make sure to heat the oil until it reaches 350 degrees F before adding the cod to the pan. )
Top the fried cod with a squeeze of lemon, and feel free to dip it in mayonnaise!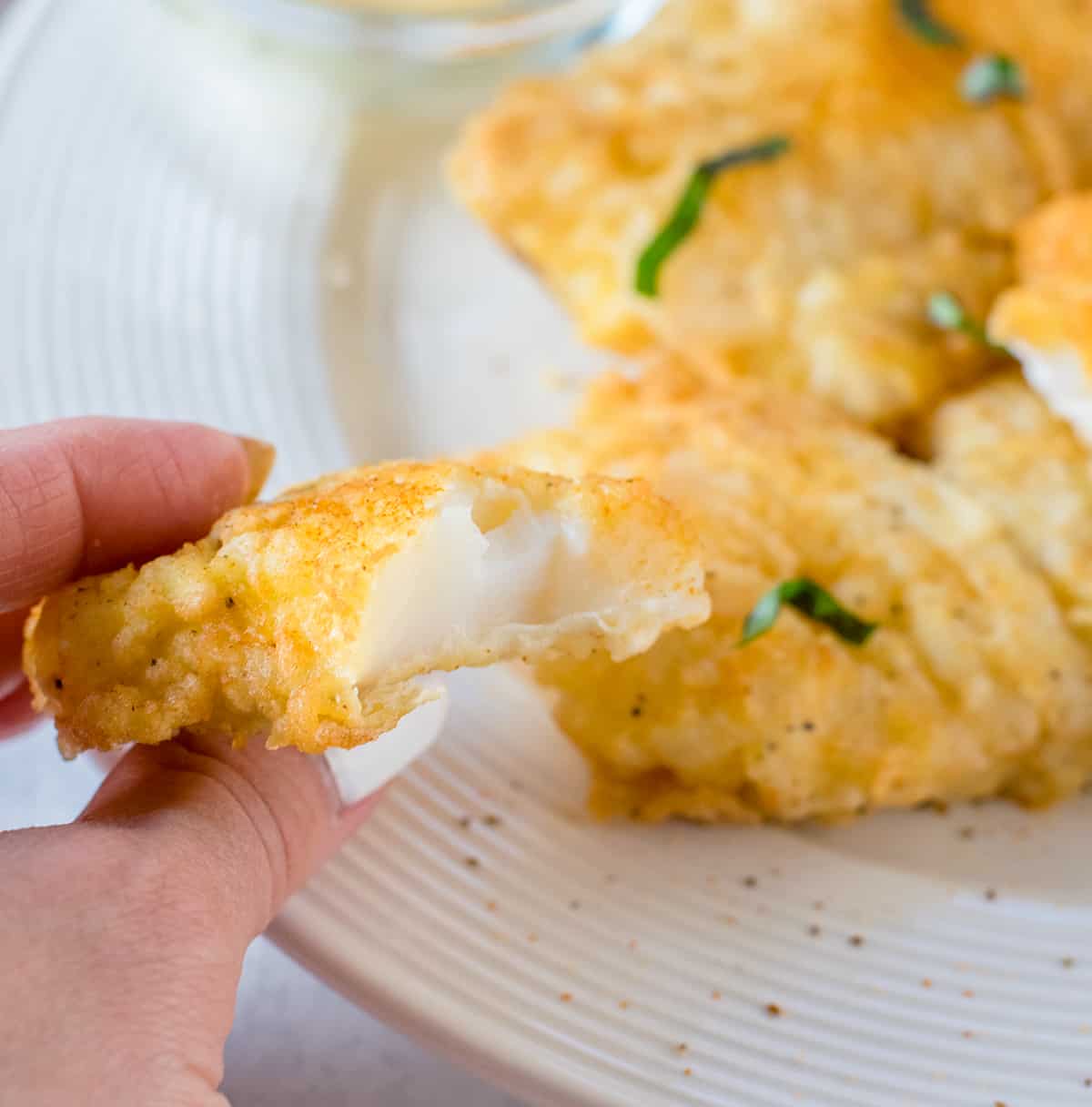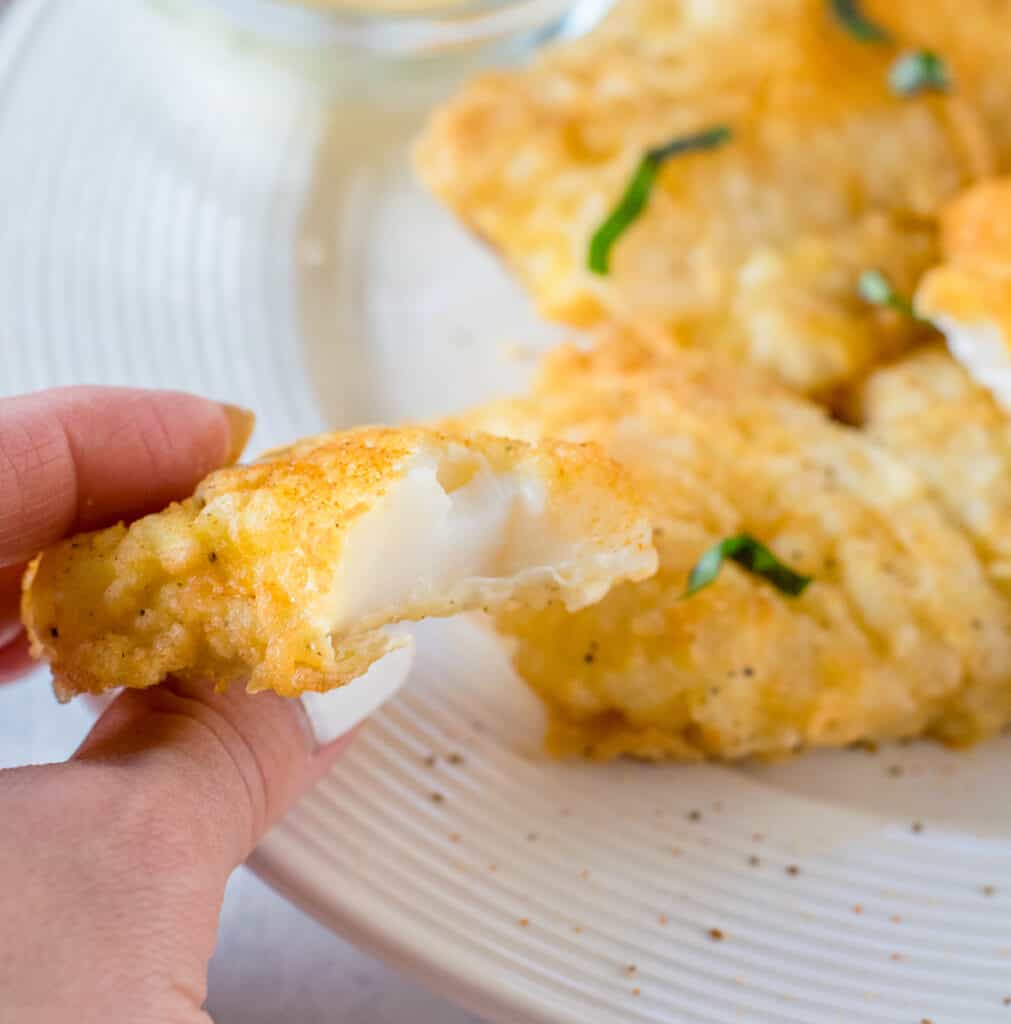 On the grill
Grilled cod has delicious, smoky flavor! Heat the grill to 400 degrees F and grill the fish with the lid closed on well-oiled grates or a grill topper (affiliate link) with holes.
Cook thick pieces for four minutes per side. Don't flip thinner pieces of cod. Just grill them for six minutes total.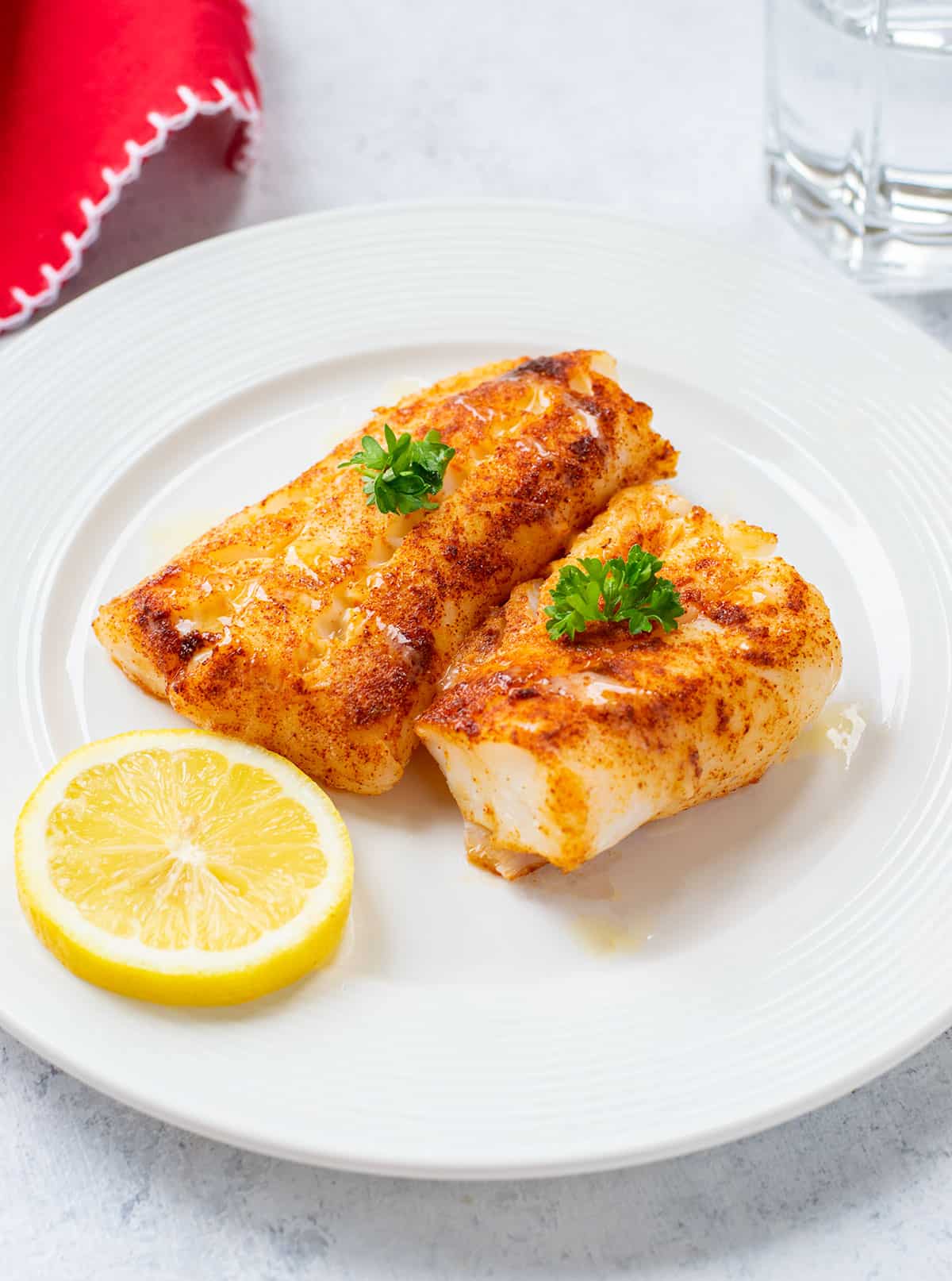 How long to cook it
You should cook cod until you can flake it easily with a fork. Cooking time will depend on the thickness of your fish and the method you choose.
In general, it should take 15 minutes at 400 degrees F to cook it in the oven. Sautéeing cod on the stove takes about 10 minutes, while pan-frying takes 5-8 minutes. Deep-frying cod takes just three minutes, since the fish is completely submerged in hot oil.
Buying cod
Cod is usually sold in either boneless, skinless fillets, which are large, or cod loins, which are smaller and cut from the thickest part of the fillet. It's usually labeled by whether it came from the Atlantic or Pacific ocean.
Smaller cod is sometimes sold as "scrod."
Dried, salted cod is known as baccalà in Italian, or bacalao in Spanish. It's usually available at grocery stores during the Christmas season.
If you have access to fresh cod (lucky you!), buy it and cook it within two days.
Where I live, the grocery store's fish counter only sells "previously frozen" cod. I've learned the hard way that "previously frozen" cod needs to be cooked the same day I buy it, because it spoils quickly.
Another option is to purchase it frozen and allow it to thaw overnight in the refrigerator before cooking it.

Other fish in the cod family
The cod family includes other white fish such as haddock, pollock, hake and whiting. I've tried hake fresh off the boat, and it's amazing!
What about lingcod?
Despite its name, lingcod (or ling cod) is not part of the cod family. Lingcod comes from the Pacific Ocean and is known to be quite delicious. Some day, I'd love to try it!
How long will the fish keep in the fridge?
Refrigerate fresh cod for up to two days before cooking it. If you bought it previously frozen, it's best to cook it the same day, or the next day at the latest. Store cooked cod in the refrigerator for up to three days.

How to know when it's spoiled
Follow your nose! Always sniff cod or any fish before cooking it.
If it has a strong, fishy odor and smells like ammonia...throw it out. But first, call the store where you purchased it and report what happened.
You'll likely be told to bring in your receipt for a refund. (I always save my grocery receipts until I've used any meat or fish I bought.)
What to serve with it
Now that you know how to cook cod, you might be wondering what to serve with it. It's wonderful with potatoes or rice.
I also like to serve it with green vegetables, such as Italian rapini, broccoli with garlic and lemon or escarole. Add the Best Italian Green Salad with Homemade Dressing, and you've got a fantastic meal.
Enjoy!