I've put together a Family & Friends Gift Guide to give you some ideas for presents this holiday season! From cookbooks to the most comfy shoes and the most life-changing item for the home, here are a dozen of my recommendations.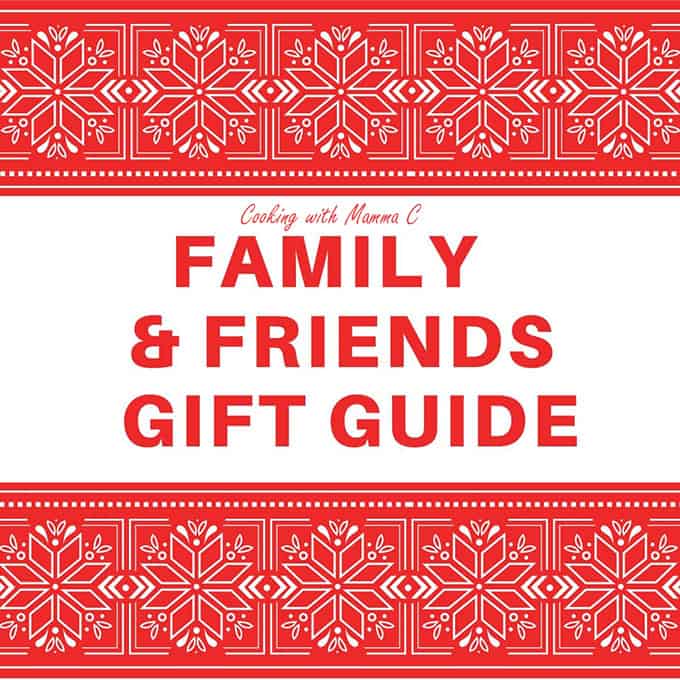 Unless specified, these are not sponsored items, but the links are affiliate ones. As an Amazon Associate, I earn from qualifying purchases.
For Cookbook Lovers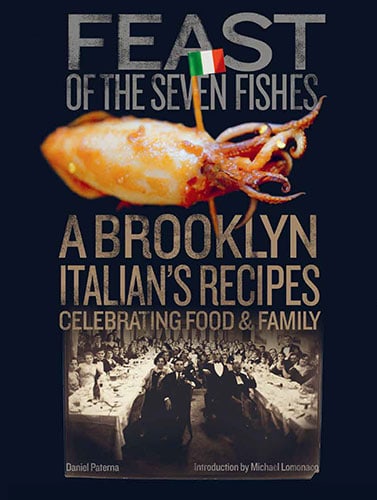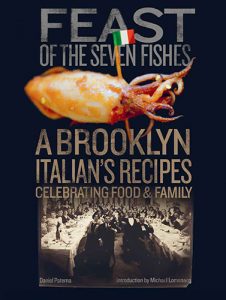 I received a free digital copy of Feast of the Seven Fishes, so this is sponsored, but I knew it would be perfect to include in my gift guide! Filled with wonderful Italian recipes, photos and stories, Author Daniel Paterno says this book is a visual history of his family's cooking traditions and his connections to his Italian-American heritage.
It's delightful! Don't miss it.
Next, are two cookbooks by Cathy Barrow for pie lovers (me!) Pie Squared focuses on the genius idea of slab pies to feed a crowd. Think sheet pans of apple pie and savory options like spinach, Gorgonzola and walnut.
When Pies Fly is Barrow's latest work, featuring "Handmade Pastries From Strudels to Stromboli, Empanadas to Knishes." Yes, please!
I've also been hearing good things about Dorie Greenspan's latest cookbook, Everyday Dorie. I love her writing style and easy-to-understand instructions.
Life-Changing Gift for the Home
Forgive me for mentioning this next item on a food blog. But we can't imagine life without our BioBidet Slim Glow. It attaches to your toilet seat and sprays up cold water when you turn it on.
You're welcome.
I'll move on to something else now.
Get Organized in 2020
I'm probably more of a techie than the average person, but I can't function without my paper planner. I own a version of this Weekly + Monthly Planner and love it.
It's got plenty of room for my to-do list each day and prompts me to set goals for the week and month. There are plenty of designs to choose from, and you can even select an academic year planner.
Do you use a planner?
The Most Comfy Shoes
I have these Skechers in dark purple and they're the most comfortable shoes ever! I always feel like I'm wearing slippers out in public! I really want these black ones!
For the Little Ones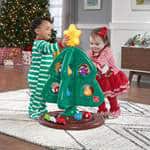 This is the most adorable toy Christmas Tree ever! Is it weird that I want to buy it now for my future grandchildren?
I always loved Step 2 products for my kids when they were little. Plus, the company's headquarters is about 30 minutes away from me.
Check out this play kitchen! I can't handle the cuteness!
For the Outdoors Cook
Do you own a smoker? They make people happy.
My brother-in-law loves his Traeger grill/smoker. For a less expensive option, my daughter got this Dyna-Glo charcoal smoker last year for her boyfriend. I'm on board with anything that encourages someone else to cook!
Socks for Laughs
These Bring Me Some Wine socks are a fun gift for the ladies! And I'm cracking up at these hilarious socks for guys!
Shop My Amazon Store for Kitchen Items
If you need more ideas for the kitchen and beyond, please check out my Amazon store! You'll find appliances, pots and pans, dishes, kitchen tools, my favorite ingredients and food items.
More Gift Guides
Don't miss my other gift guides!
Happy Shopping!