If you need gift ideas for him, her and your home, check out Mamma C's Holiday Gift Guide! I've rounded up some of my favorite things for the kitchen and beyond!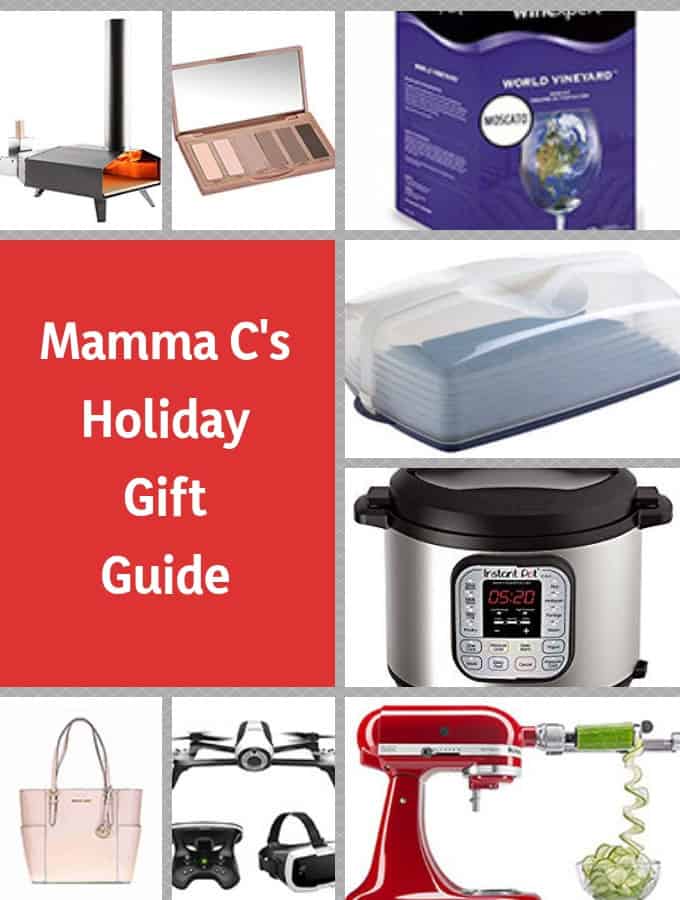 Are you the type of person who starts Christmas shopping in October? Or, like me, do you wait until the last minute?
Either way, I've got you covered! I've rounded up a dozen of my favorite things to provide you with some gift ideas.

You can shop through the links right now, or come back to this post when you're ready.
Nothing here is sponsored, but there are affiliate links to Amazon. As an Amazon Associate, I earn from qualifying purchases.
For the Cook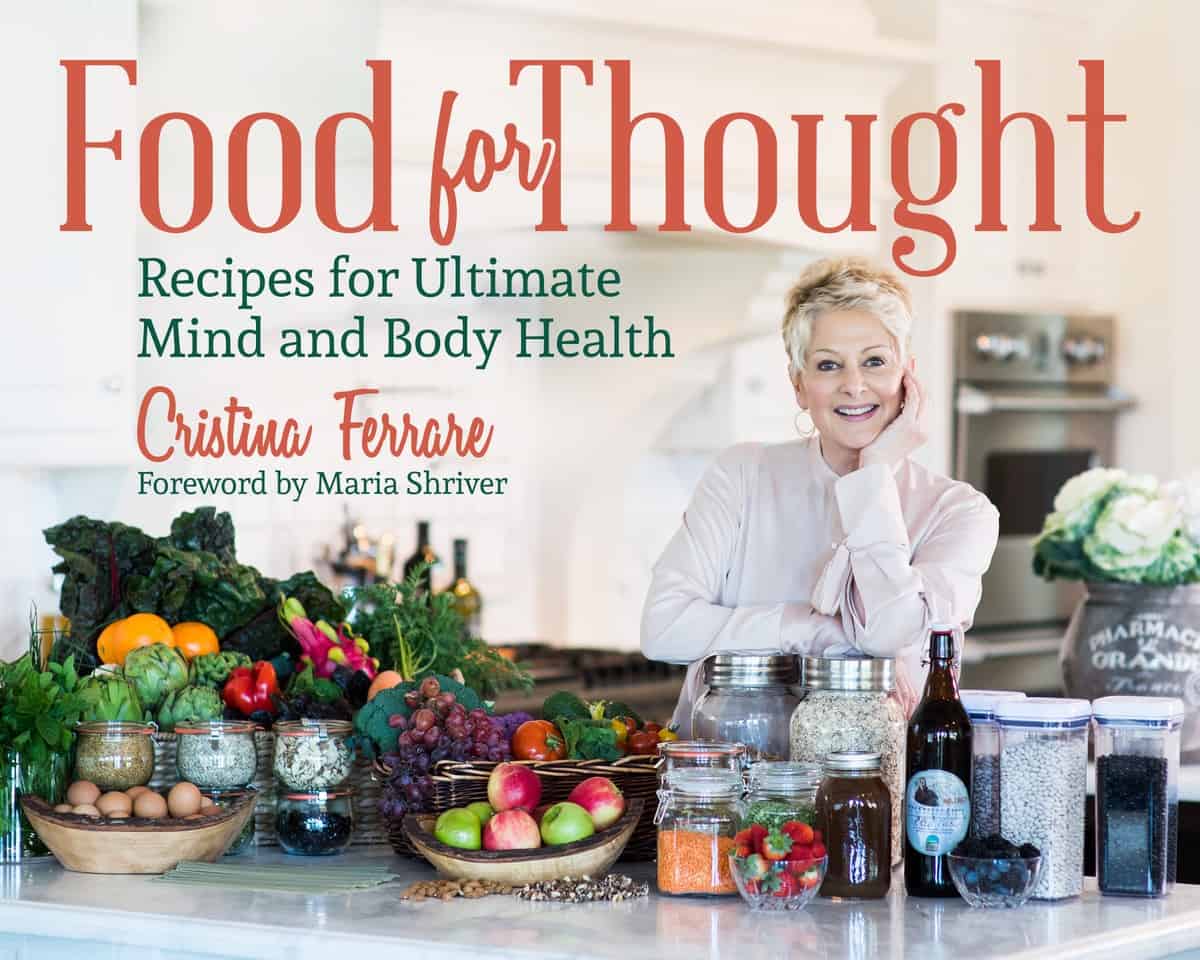 I always look forward to new cookbooks being published. But when a family member publishes a cookbook...it's a whole new level of excitement!
Cristina Ferrare's Food for Thought focuses on recipes that are good for the brain, heart and gut, highlighting the connection between our health and what we eat.
Like me, Cristina is from Cleveland, and our families bonded forever after immigrating from Italy. Nonna and Cristina's Nony were like sisters.
Cristina wrote the cookbook in honor of her mom, my Aunt Renee, who had Alzheimer's. Portions of the book's proceeds will benefit the Women's Alzheimer's Movement.
You can pre-order the cookbook now, and it will be released on December 4. I've ordered mine!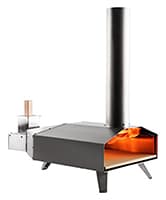 Ooni Portable Wood Pellet Pizza Oven: Pizza night is epic at our house, thanks to the Ooni, this Homemade Pizza Dough and my Homemade Marinara Sauce.
My hubby started with an early Ooni model, then upgraded to the Pro model, which is larger. He even cooks thick ribeye steaks in it...to die for!!!
If you know a guy (or gal) who loves outdoor cooking and pizza...this is an awesome gift!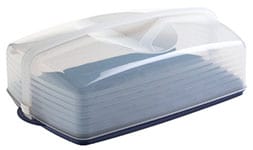 Tupperware Rectangular Cake Taker - If you have to transport cupcakes or a 9x13 cake or casserole, you need this! I have this exact container and absolutely love it.
The blue bottom is reversible. One side holds cupcakes, and the other side is flat, so you can place the entire 9x13 pan on it.
Just secure the clasps and carry your goodies to your next potluck or party!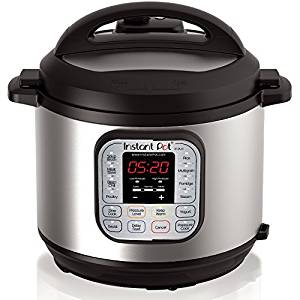 Instant Pot - My hubby surprised me with an Instant Pot for Mother's Day. There's a learning curve, but I'm continuing to experiment and find my pressure-cooking groove.
The Instant Pot really shines when making something that normally would take hours. I love it for cooking frozen chicken breasts in less than an hour and making a quick meat sauce that tastes like it's been cooking all day.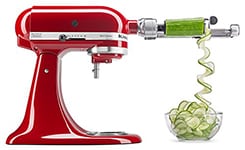 KitchenAid Spiralizer Attachment - If you own a KitchenAid stand mixer and love zucchini noodles (zoodles), this spiralizer attachement's a no-brainer! You don't have to crank it, so it's perfect for someone with joint pain.
My hubby bought this for me after I saw it on Facebook. I'd been shopping around for a spiralizer but had no idea KitchenAid made one to fit my mixer!
We love it and enjoy topping our zucchini noodles with sauce. The spiralizer also works with squash and sweet potatoes!
For the Wine Lover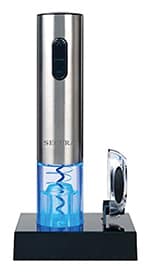 Electric Wine Opener - Always a conversation starter, a sleek electric wine opener is fun and practical. Just affix it to the top of your bottle and press the button to remove the cork!
We have one that's almost identical, but from a different brand. It's so much easier to operate than a manual corkscrew.
I love this thing! It's not expensive, either.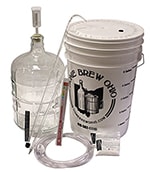 Wine Making Equipment Kit - If you know someone who'd like to try wine making, this is enough equipment to get started, and much of it is reusable. My hubby is a serious wine maker with a basement full of equipment, but he recommends starting small.
Homemade Wine Kit - If you've got some basic equipment (see above), you can make 30 bottles of Moscato wine with this kit. Check out the other varieties too!
Let's Get Out of the Kitchen
Rowenta Garment Steamer - If you hate ironing, a garment steamer is LIFE-CHANGING. This is the one we have, and we use it every day, no exaggeration.
It takes a minute to steam a pair of pants or a top. A button-down shirt might take 90 seconds.
I used to do old-school ironing for an hour on Sunday nights. I was lousy at it, actually making wrinkles as I went.
Now, I quickly steam my clothes for the day. My hubby does the same.
It's worth every penny. Keep your iron for tablecloths.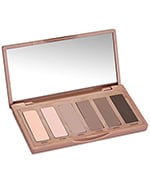 Naked Basics Eyeshadow Palette - This ain't your drugstore's makeup. My daughter has this eyeshadow in a neutral palette, and it looks gorgeous.
Every time she wears it, I say I really need to get my own! (Hint, hint!)
If you've got a glamour girl in your life, she'll love this!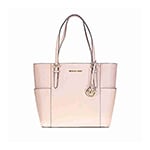 Michael Kors Handbag - I was gifted this handbag in powder blue last year. It's the classiest accessory I've ever owned.
I'm the type who never spends much money on herself...so receiving this handbag for Christmas made my holiday! If you're struggling to figure out what to buy for your wife, daughter or girlfriend...get an idea of what color and style she likes, and buy her a Michael Kors handbag!
Flying High
Drone with Camera - This is for the techie kids who never grew up! My hubby has a drone to take aerial photos and videos of his architectural projects.
IT'S THE COOLEST THING EVER!! If you know someone who'd like to fly a little remote plane...a drone will rock his (or her) world!
More Gift Ideas
It's always good to end on a high note, so I'll stop here. I hope my holiday gift guide has been helpful!
Be sure to check out my other gift ideas:
Happy shopping!