This post is sponsored by Uncommon Goods. I only promote brands and products I love, and all opinions are mine. I've uncovered some great finds for the kitchen and home, and I think you'll enjoy this Uncommon Goods gift guide! The company will donate $1 to charity from every purchase.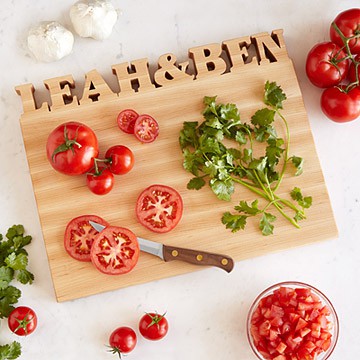 I'm not a shopper. At least, not the mall kind of shopper. I've no patience, the lights give me a headache, and I just want to run in, grab something and go. Basically, I'm a guy. But online shopping is another story. I can browse for hours in the comfort of my home, compare prices and save my finds until I'm ready to make a purchase.
So, when Uncommon Goods approached me about producing a gift guide, I was intrigued. I dug into the online and catalog retailer's website and lost track of time. There were so many cool items to give for weddings, anniversaries, housewarmings, birthdays — and dare I say it in August — Christmas. With Uncommon Goods' focus on unique designs and handmade products by various artists, it was the most fun I had "shopping" in a long time.
For example, I have no idea who Leah and Ben are, but I want this handcrafted, personalized cutting board! Of course, it would have to say "Mamma C." (Everyone in my household, please take note.)
Aren't personalized gifts special? They show me the giver not only took time to find a present, but was thoughtful enough to make it truly mine. Uncommon Goods has an entire collection of personalized gifts ranging from jewelry and art to kitchen and glassware items. I think these etched champagne flutes would make such a lovely present for a couple getting married. (Do you see the carved initials and the wedding date? Awww!) The artist makes each one unique.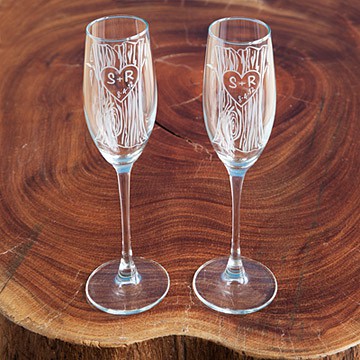 And then, there's this eye-catching, handmade, personalized wedding bowl. It comes in eight colors and a couple different patterns, and you can have up to 60 characters etched on it.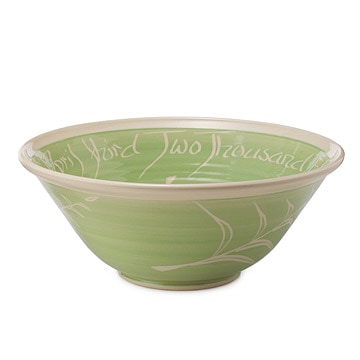 It would make a beautiful anniversary gift as well. I've been married for 23 years and would love a bowl like this!
Before I go on with my picks, I should back up a bit and tell you more about Uncommon Goods. The company is committed to not selling any products that harm humans or animals. You'll find items with recycled components, and never any made from leather, feathers or fur.
Through its Better to Give program, Uncommon Goods has partnered with a handful of nonprofit organizations and donates $1 from every purchase to one of these charities. The customer gets to choose which Better to Give partner will benefit. Since the program launched 12 years ago, Uncommon Goods has donated more than $1 million.
And now, back to our regularly scheduled programming. I can't contain my excitement about this inexpensive, yet priceless 12 Ways to Say I Love You Journal from the Anniversary Gifts collection.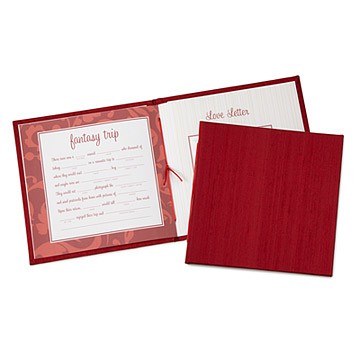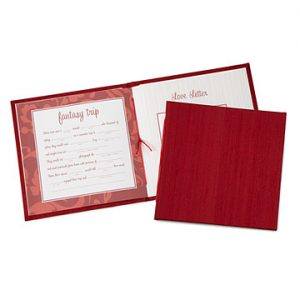 It's a fill-in-the-blank, hand-bound book that prompts one to tell his or her significant other "My favorite way to spend the day with you," "The top five songs that make me think of you," and other oh-so-romantic revelations. This one touches my heart! You'll make your loved one so happy with this gift! (Honey, you can get me this with the cutting board, OK?)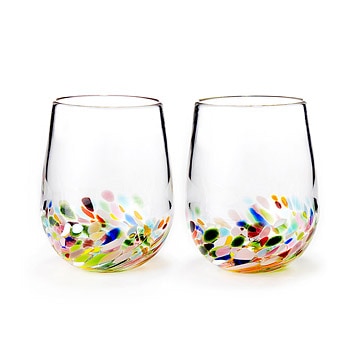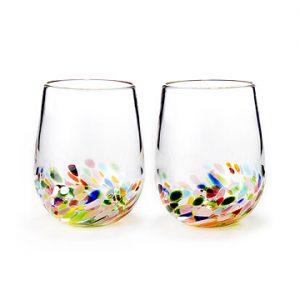 Speaking of my hubby (the wine maker), Uncommon Goods has the best collection of unique wine glasses. Aren't these hand-blown, Confetti Wine Glasses gorgeous? I love the sturdiness of stemless wine goblets, and with that colorful design...these would make my day, every day.
And, last, but certainly not least, I have to tell you about the Blue Splatter Bowl I own. Remember when I said I've been married a long time? That means most of my serving bowls are faded or chipped. (Can anyone else relate?) I fell in love with the modern design of this ceramic bowl from Uncommon Goods and enjoy displaying it as a centerpiece on my kitchen table. Like everything I've shared with you today, it makes me smile.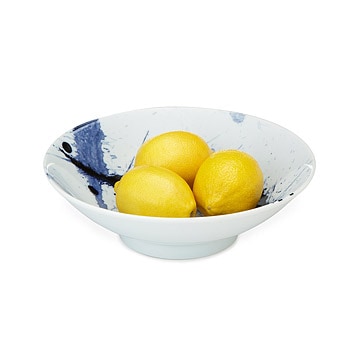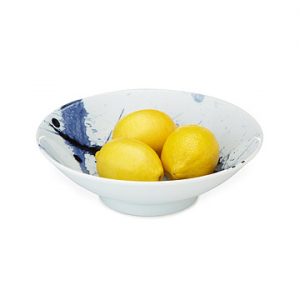 Did you see anything you like from my Uncommon Goods Gift Guide? What's on your wish list?
Happy shopping!