Satisfy your sweet tooth with these 12 Easy Guilt-Free Desserts for Summer! I've rounded up some delicious, healthy treats from other bloggers, plus a couple of my own. Enjoy these gluten-free options!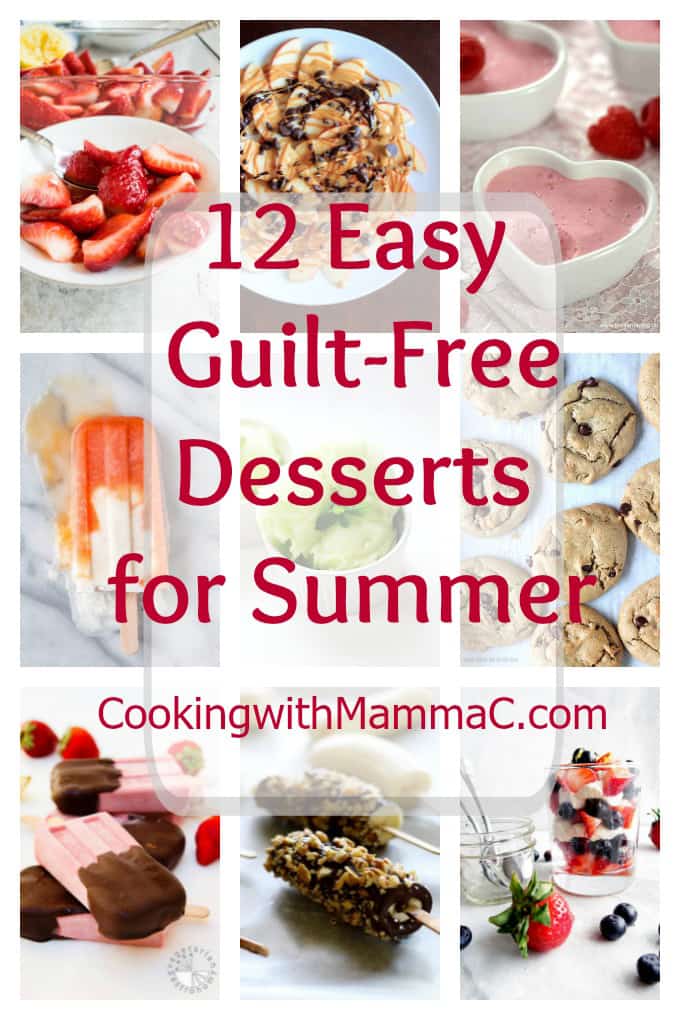 True story: I crave ice cream every night at this time of year. But, it turns out, giving in to that temptation isn't helpful.
What's a sweets-loving girl to do? Can I satisfy my sinful cravings with delicious, yet healthy treats?
I needed some ideas. All I came up with is a bowl of blueberries with almond milk and Stevia. (It's actually really good, and we enjoyed blueberries and cream in Italy.)
But, I needed other options. So, I sent an SOS to my food-blogger colleagues. And wow, did they respond in a big way! I reviewed 160 of their recipes, plus my own archives, to compile this list of a dozen guilt-free desserts to satisfy a summer sweet tooth. Bonus - they're gluten free!
This list is for me as much as you. Hopefully, there's something you'll love.
First off, we have some berry good treats. (And a really bad pun.)
Italian Strawberries with Sugar and Lemon from Cooking with Mamma C - This is a family favorite I've enjoyed my whole life. You can substitute your sweetener of choice for the sugar, if you want.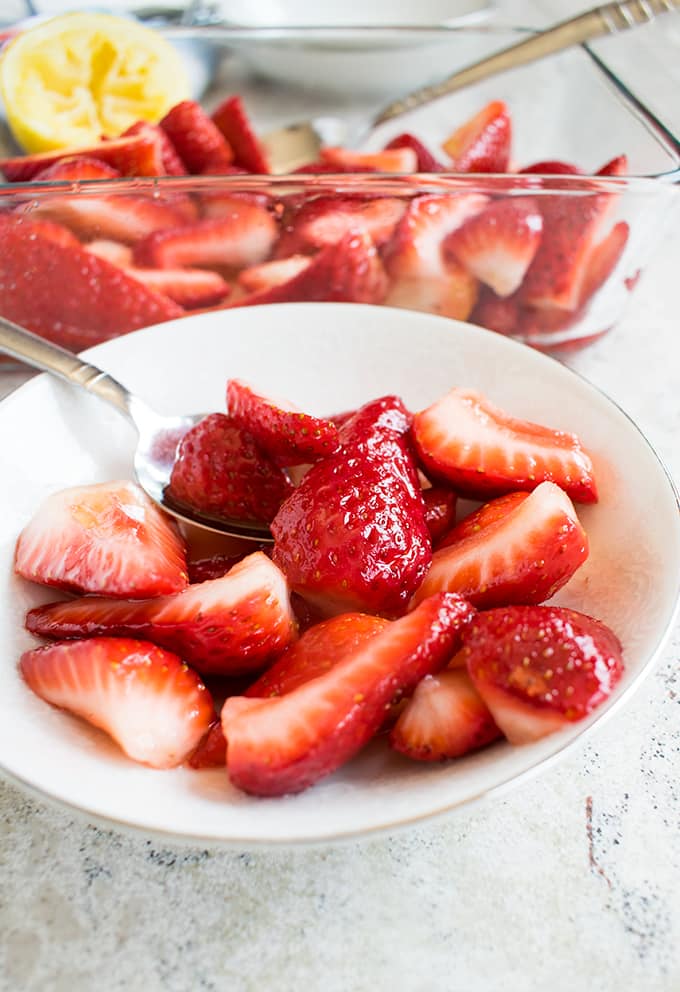 Fresh Berries with Honey Lemon Mascarpone Cream from Yay! for Food - I love the presentation here. And, hello, mascarpone with honey!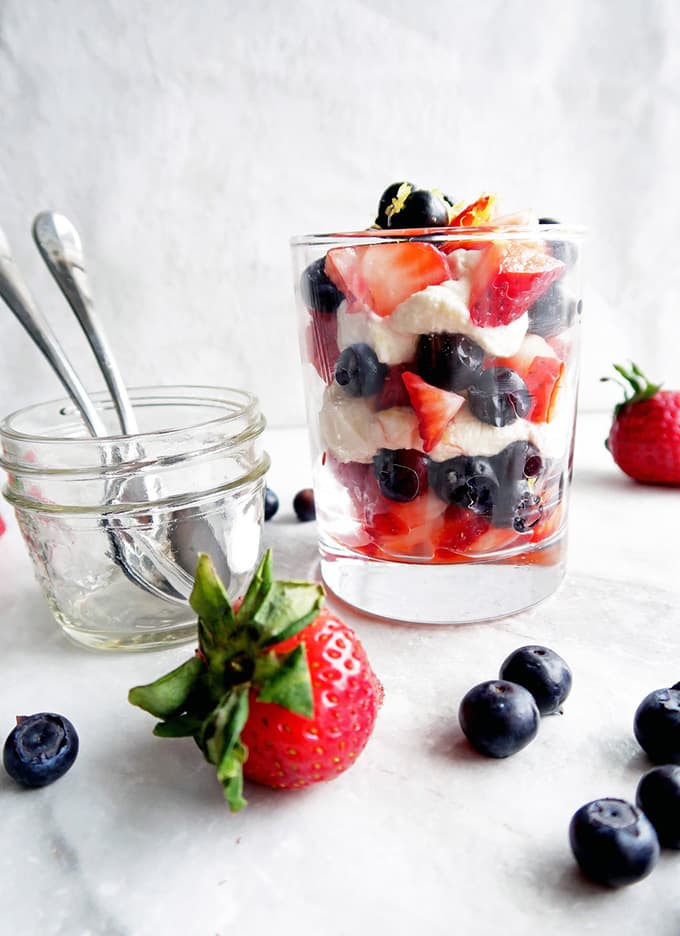 A Berry Simple Summer Dessert from The Organic Kitchen - Here's a similar idea, but this time, you'll stuff strawberries with the sweetened mascarpone and dip them in pistachios, for a sweet and salty treat.
Next, we have some homemade popsicles and frozen treats. I've made up my mind to buy popsicle molds (affiliate link) so I can have some fun with these too.
Healthy Creamsicles from My Kitchen Love - I adored Creamsicles as a kid! I can't wait to try this version with oranges, vanilla, Greek yogurt and honey.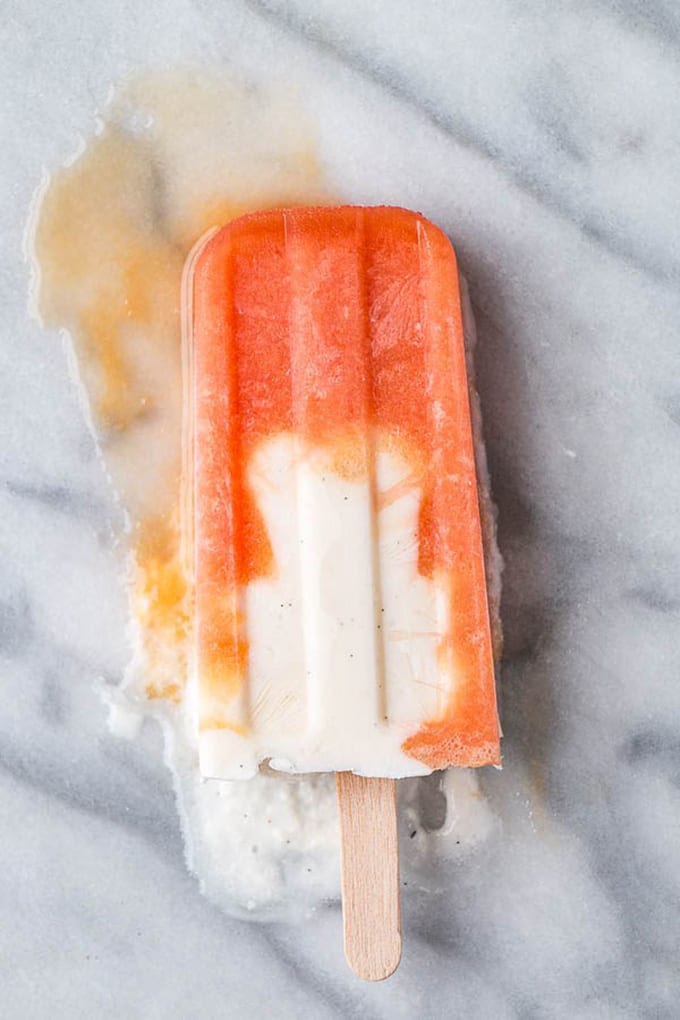 Chocolate Covered Strawberry Cream Popsicles from Vegetarian Gastronomy - Dates help sweeten these fruity treats, which are made with strawberries and coconut cream. They look so tempting!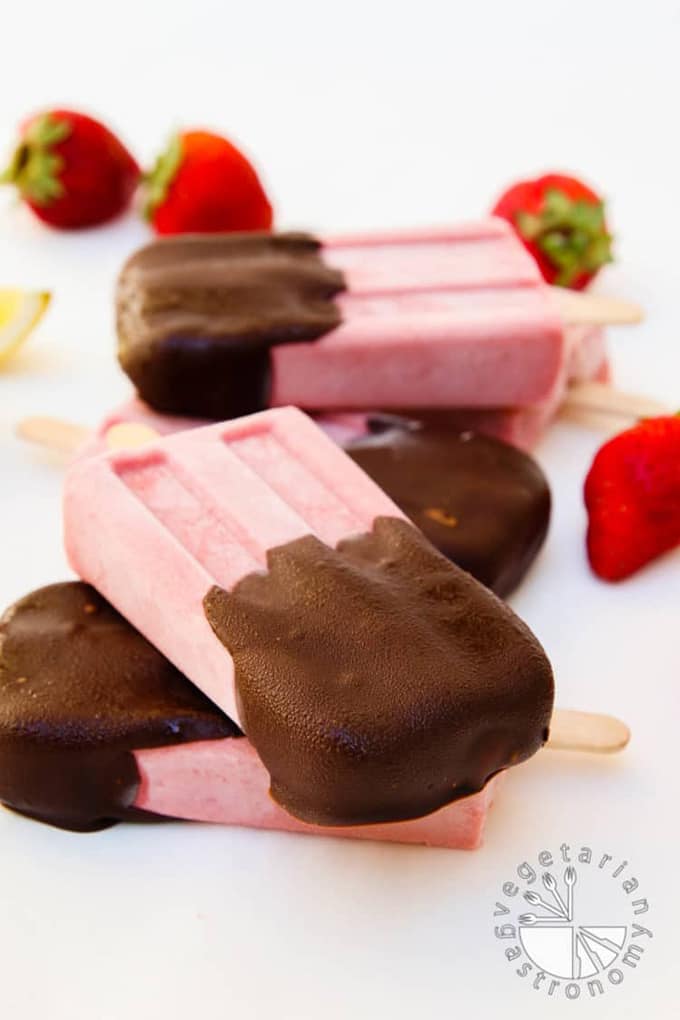 Dark Chocolate Frozen Banana Pops from Buy This Cook That - Heck yeah! This one's calling my name from across the room. And you can roll the banana pops in the topping of your choice.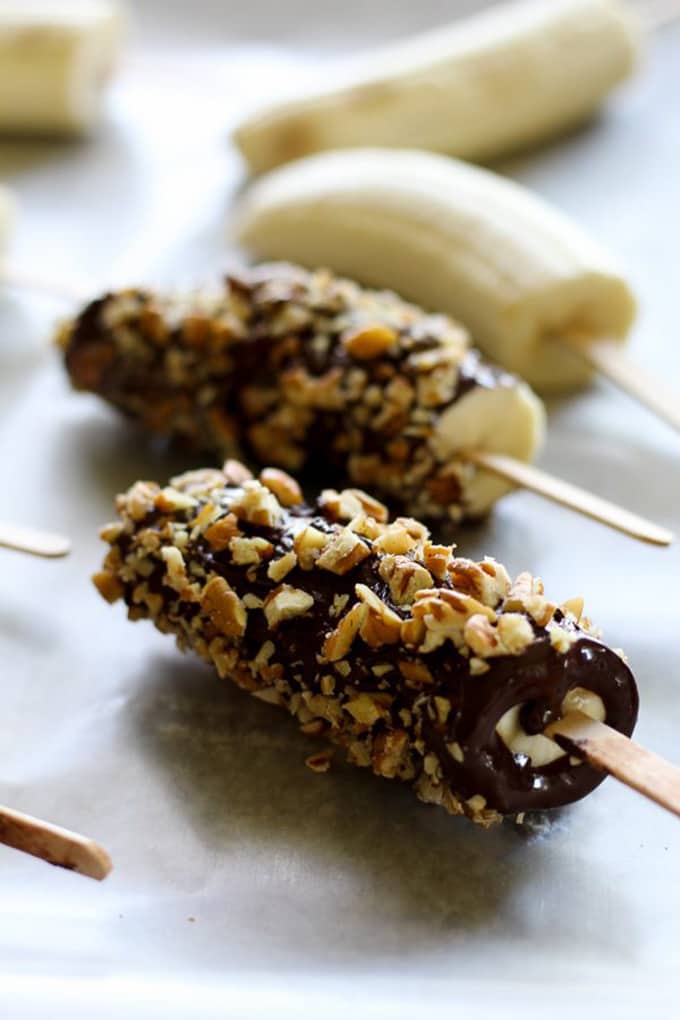 Honeydew Sorbet from I Heart Vegetables - Freeze some melon chunks and blend them with lemon juice and honey (or maple syrup) for this refreshing treat!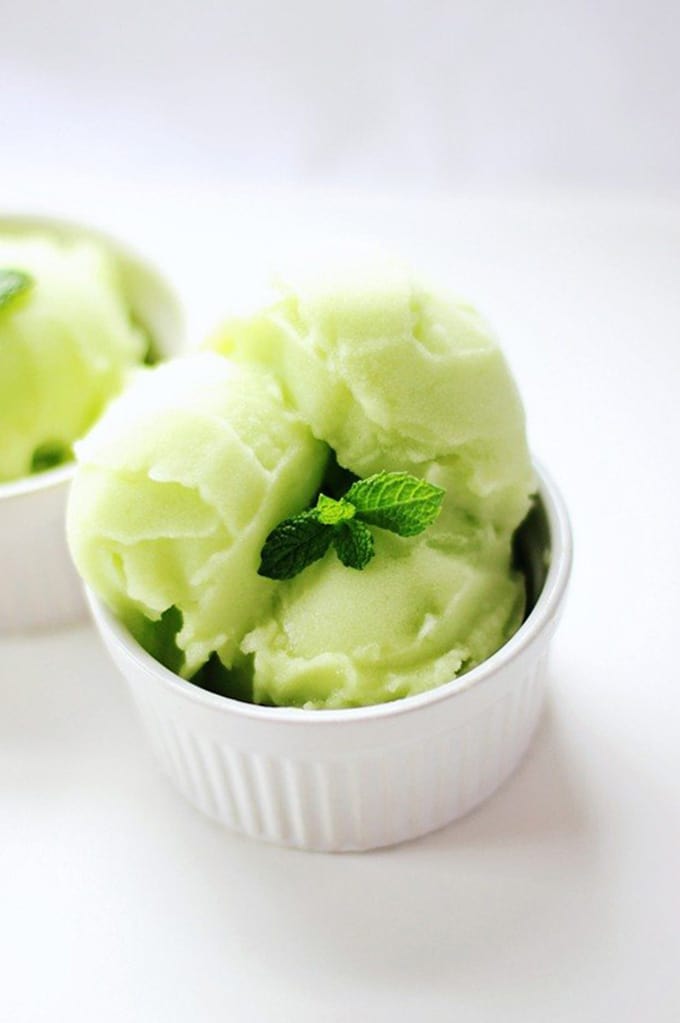 Next, we have creamy mousse desserts. I never would've thought mousse could be so quick, easy and healthy. I'm in!
Simple Raspberry Yogurt Mousse Pots from Eats Amazing - I love raspberries! Combine them with Greek yogurt, gelatine and honey, and voila!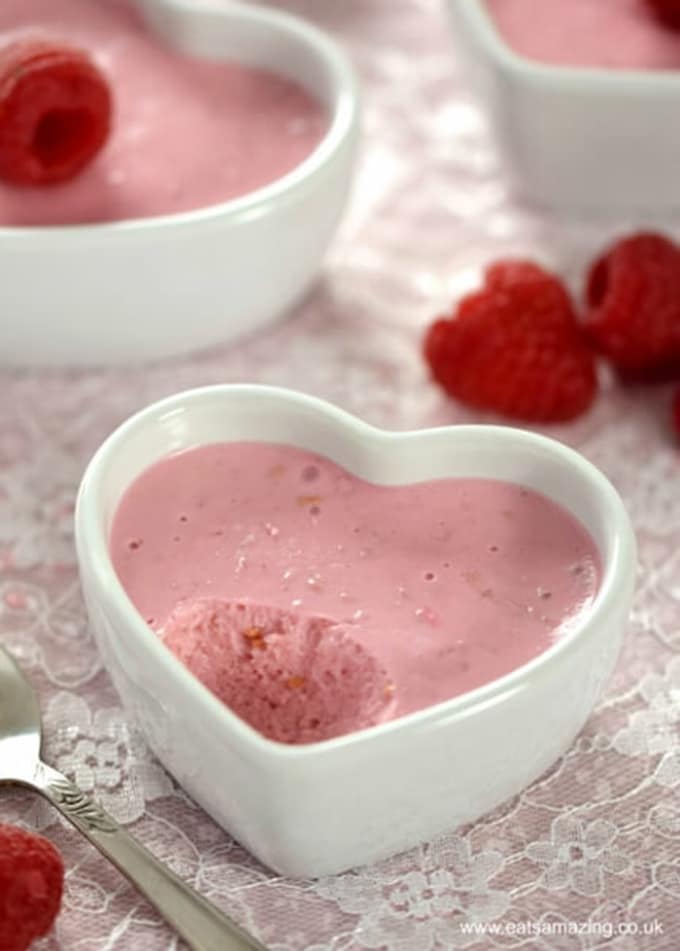 Two-Ingredient Chocolate Mousse Truffle Cups from Bet on Dinner - Sometimes, we just need dark chocolate. Add some coconut milk, let it chill and indulge!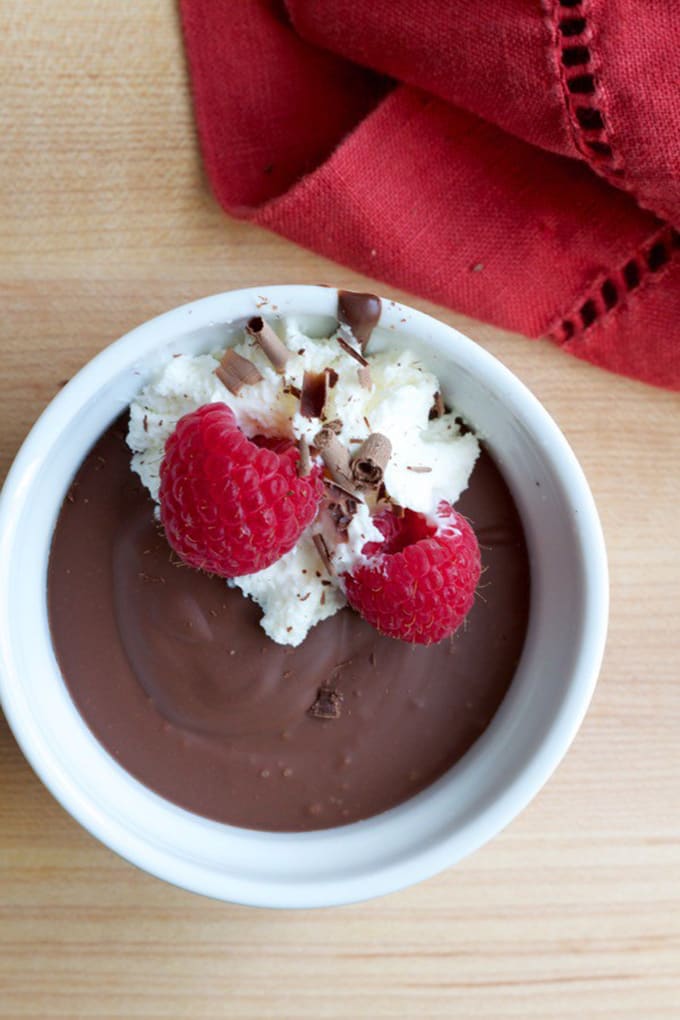 Calling all peanut butter lovers! (Raises hand.) Check out these healthy peanut butter treats.
Flourless Peanut Butter Cookies with Dark Chocolate Chips from The Rising Spoon - Made with typical household ingredients and sweetened with maple syrup, these cookies are easy and gluten free.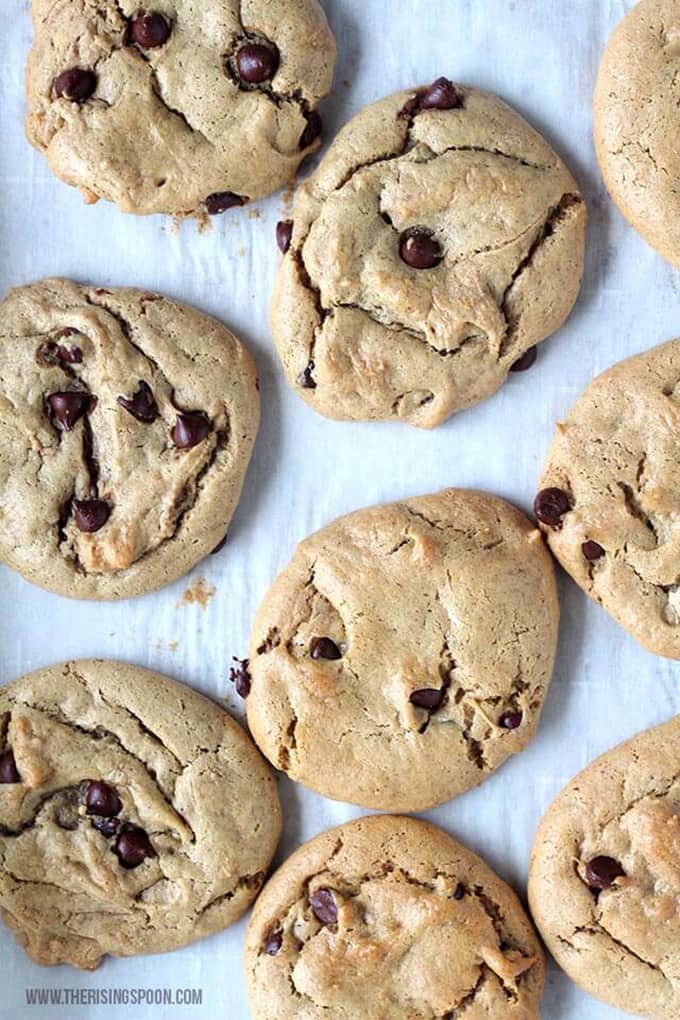 Apple Nachos with Peanut Butter and Chocolate from Trial and Eater - Simple, gorgeous and scrumptious! This would be perfect for kids. (The grown-up kind too.)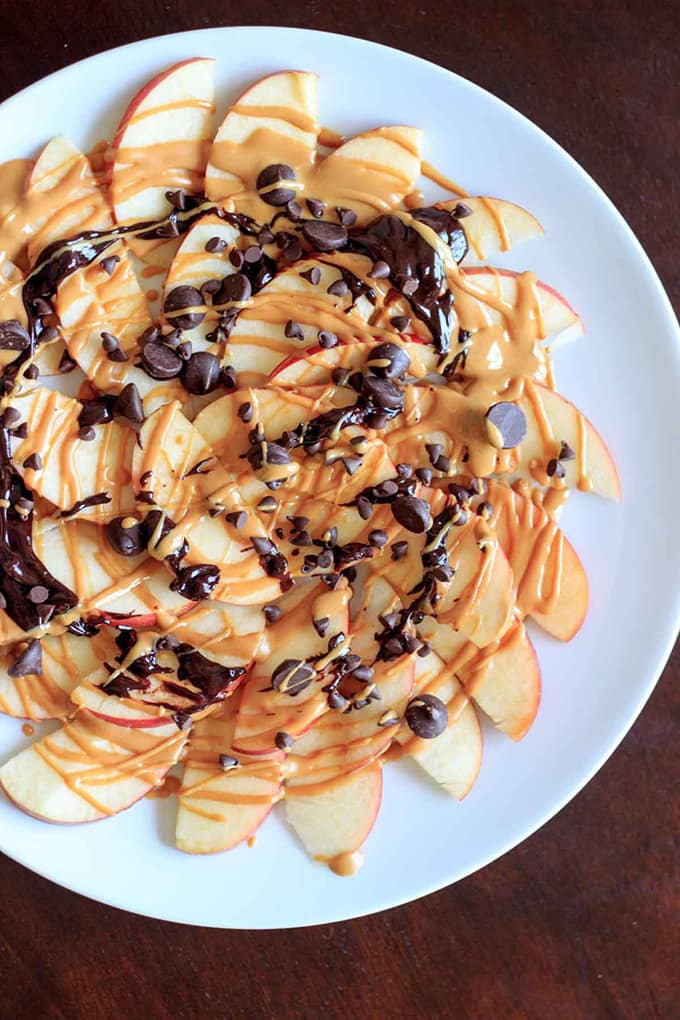 Finally, we have the best, gluten-free fruit crisp that can be customized with berries or whatever fruit you have on hand.
Awesome Gluten-Free Pear Crisp from Cooking with Mamma C - Try this with peaches or blueberries! It's got that salty and sweet vibe without any refined sugar or dairy. Olive oil and maple syrup make this so good!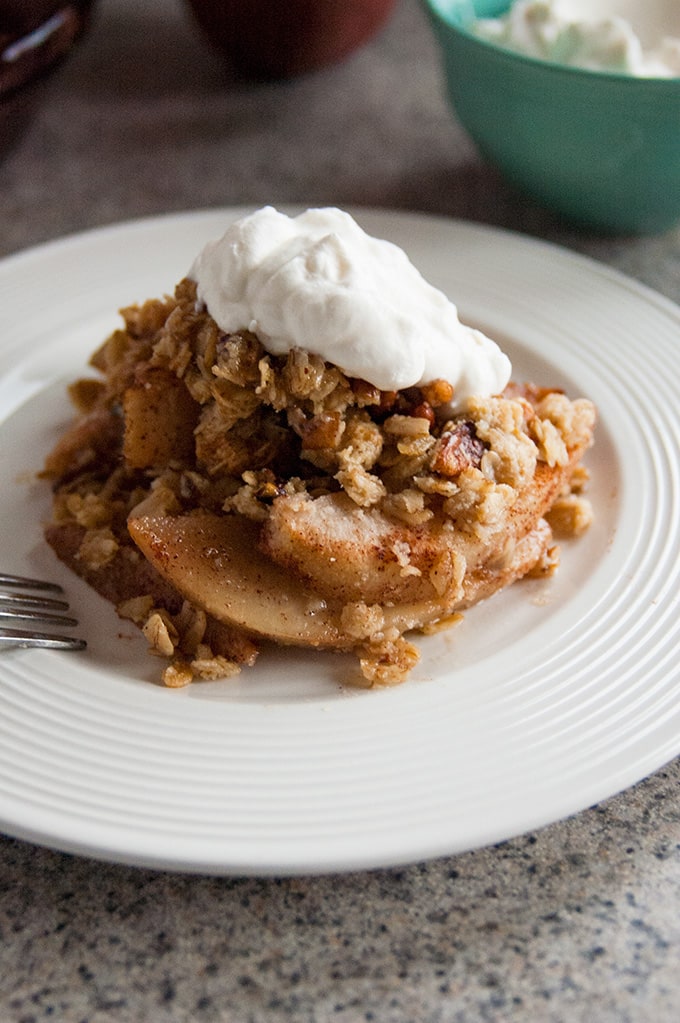 Well, that's a wrap, folks. I've got plenty of inspiration here to satisfy my sweet tooth this summer. I hope you do too!
Enjoy!
P.S. If you're already thinking about food for Independence Day, here's a collection of Cooking with Mamma C recipes to help you Plan Your 4th of July Menu. And don't miss these Homemade Treats for College Care Packages!