Don't miss these 4th of July Menu Ideas for 2023! Choose from 4th of July appetizers, drinks, entrées, sides and desserts, all from Cooking with Mamma C. Whether you need ideas for what to bring to a cookout or need July 4th recipes for your own party, you'll find something delicious!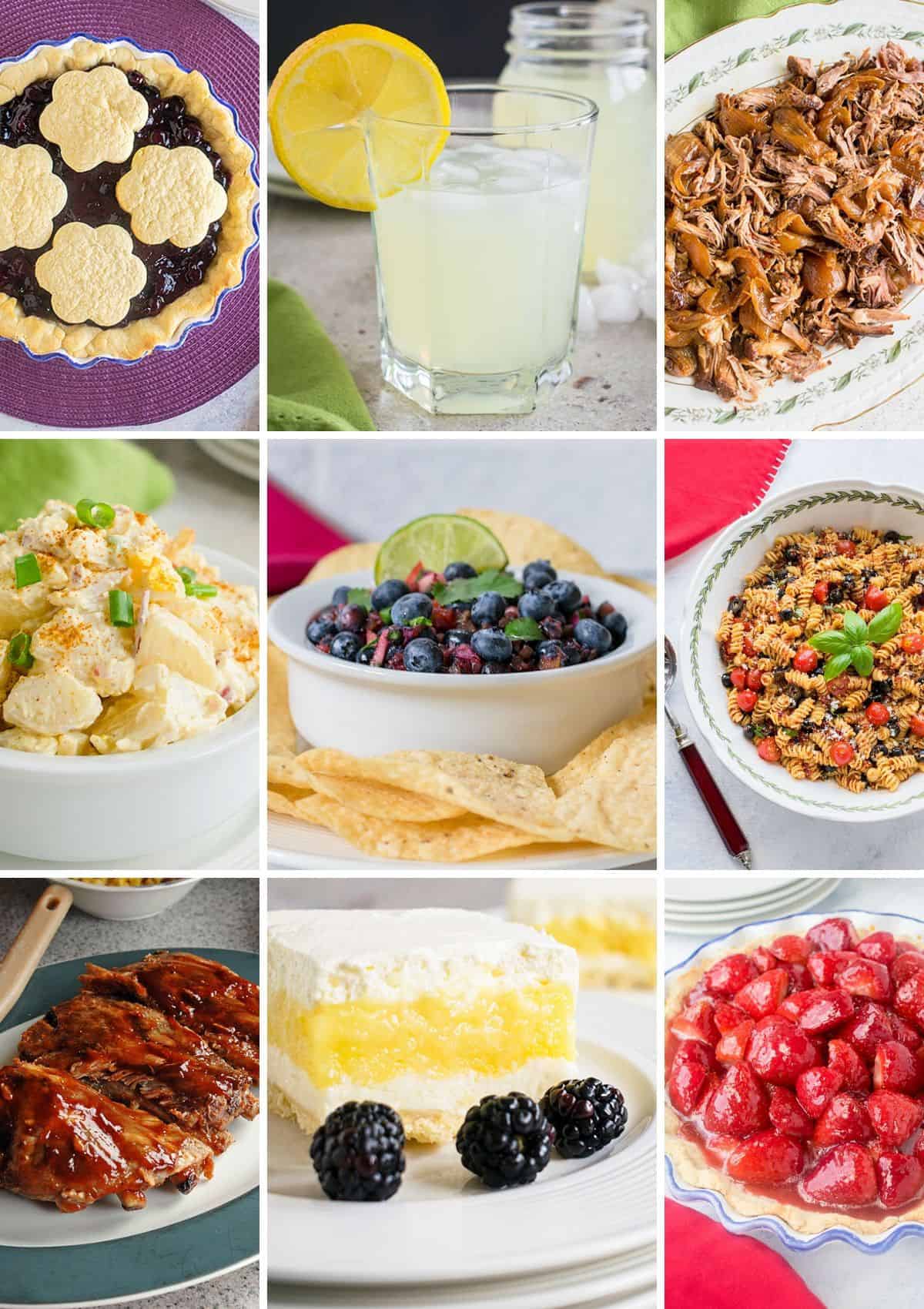 Who's ready to enjoy a 4th of July party with family and friends?
Whether you're hosting a shindig, celebrating quietly at home or need to bring a dish to a potluck, I'm here to help plan your 4th of July menu!
I've pulled my favorite recipes that are perfect for a summer party buffet, barbecue or cookout. I assume you know how to grill hamburgers and hotdogs, so I'm covering the rest. (Check out these Quick Hamburger Buns!)
Are you ready?
4th of July Menu Ideas for 2022
I've rounded up a collection of 4th of July recipes so you can plan your menu! Every one of these has been a hit at various parties and potlucks over the years. Enjoy!
I hope you enjoy these 4th of July recipes! Have a safe and Happy 4th of July!