This Cheese-Stuffed Meatloaf with Spinach is like an upscale cheeseburger! It's topped with cream of potato gravy and is so delicious. This has been my go-to meatloaf recipe for decades!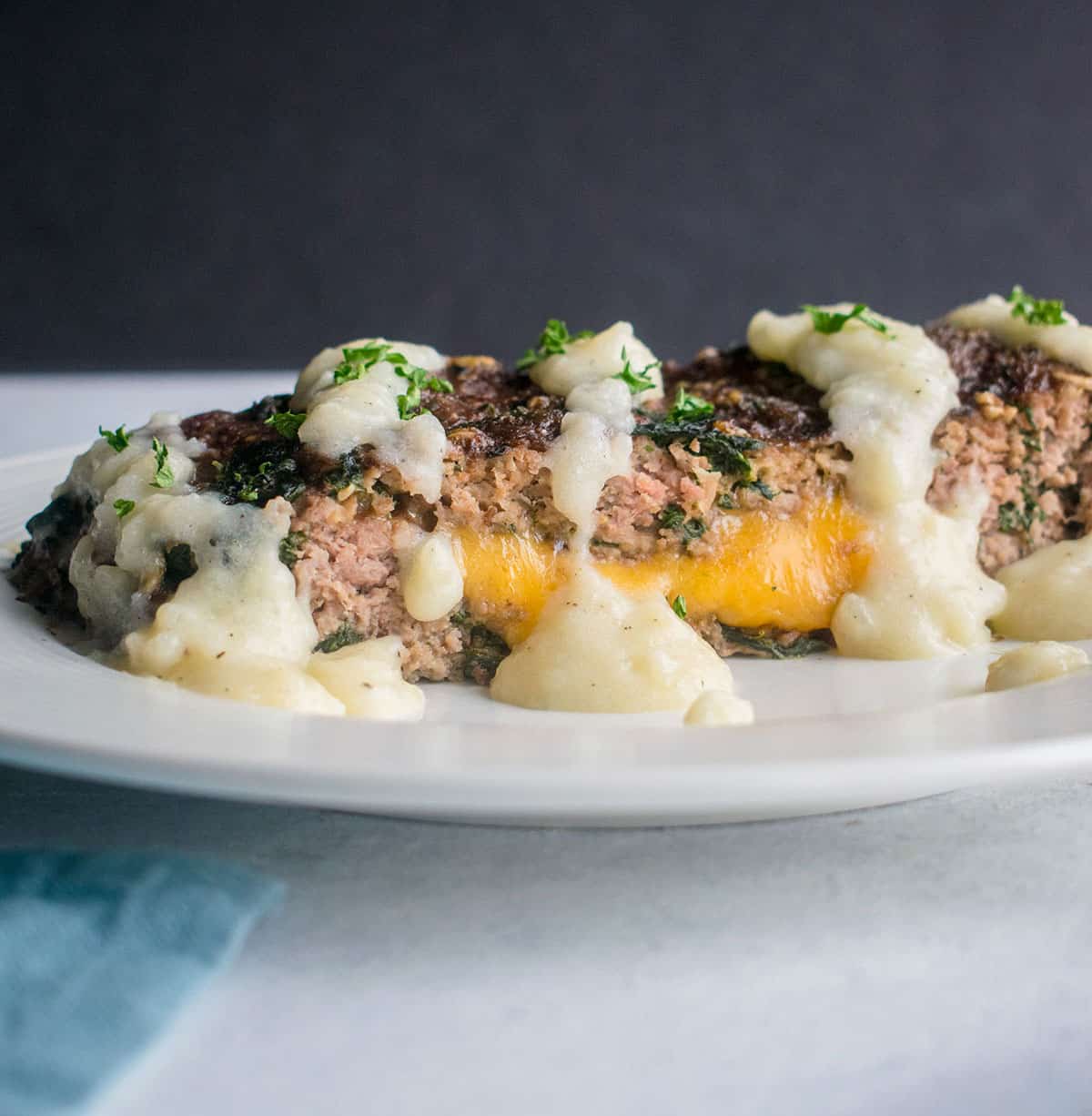 I wondered aloud if I should call this "Company-Worthy Meatloaf" or "Man-Pleasing Meatloaf."
They're both accurate, but vague.
My husband and son looked at me like I had three heads and said, "Why don't you just call it 'meatloaf?'"
So, yeah, I'll stick to the headline writing. Besides, I also have an Italian Meatloaf recipe.
But this Cheese-Stuffed Meatloaf with Spinach is most definitely company worthy and man pleasing...almost comically so. Every time I serve it to guests, they love it and request the recipe.
But the guys...they go nuts.
They look at me in awe and say, "That's the best meatloaf I've ever had!"
It must be the oozing cheddar and the flavorful, creamy gravy. This is basically, an upscale cheeseburger meatloaf. Yum!
Cheese-stuffed meatloaf ingredients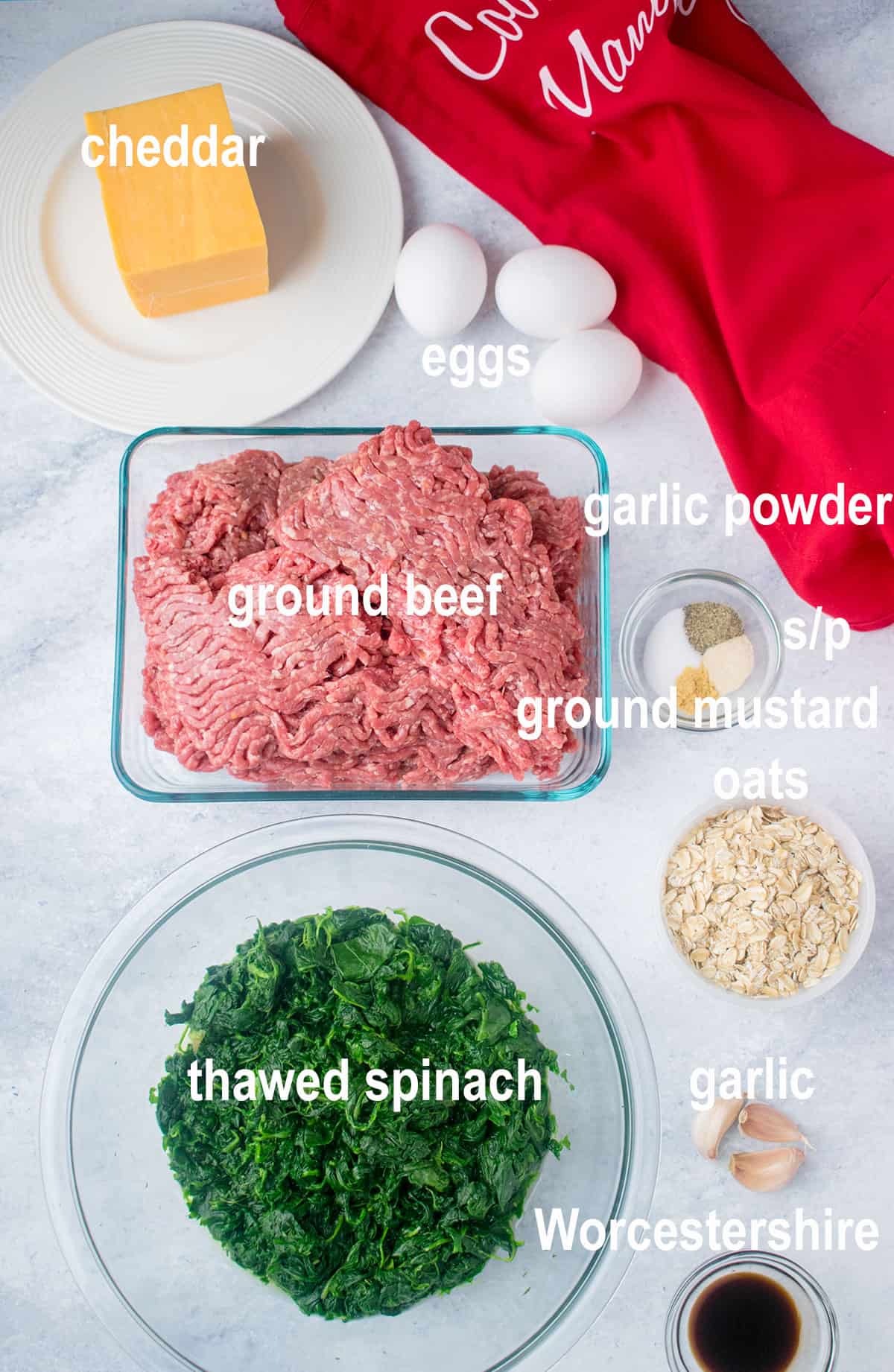 I use rolled oats in place of bread crumbs, because it makes the meatloaf more tender. I also use oats in my turkey meatballs. If you want to use bread crumbs instead, you can.
And, don't be alarmed by the spinach. It works really well to add moisture (and veggies)! Even children love this meatloaf.
In fact, this cheesy meatloaf recipe is inspired by a long-ago article in Parents Magazine about what chefs serve to their children. Wolfgang Puck served something like this to his kids.
Recipe tip
It's best to use ground beef that's 85% lean. Meatloaf can be dry if the meat is leaner.
Gravy ingredients
The original recipe used canned cream of sodium — I mean mushroom — soup as the gravy. I started making mine from scratch, which was delicious too.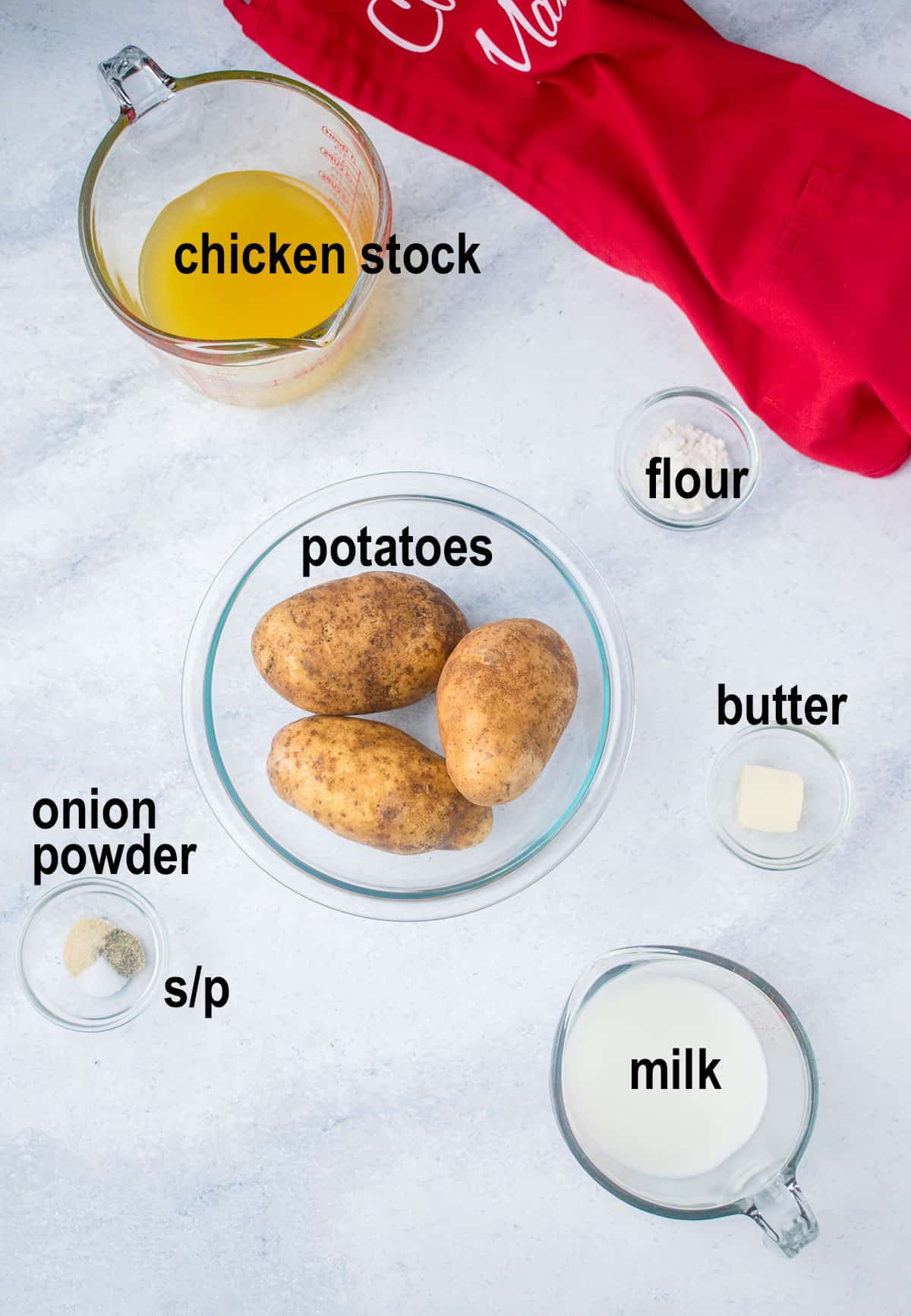 But then, instead of serving mashed potatoes on the side, I decided to just incorporate the potatoes in the gravy so it's a complete dinner. So, the gravy here is actually a quick cream of potato soup.
How to stuff the meatloaf with cheese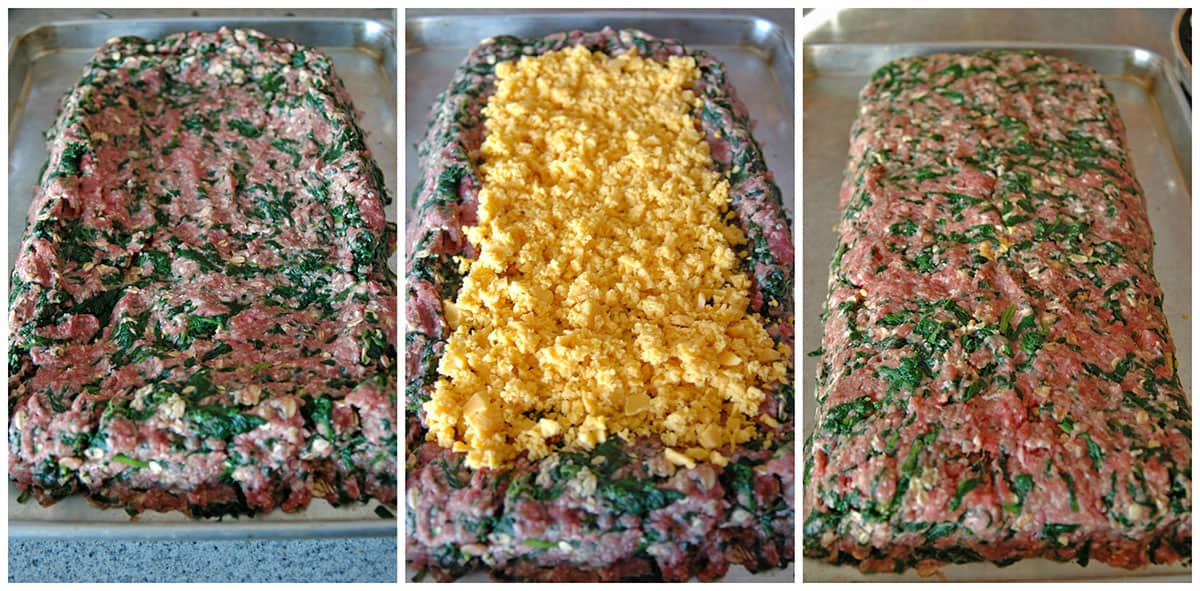 You'll shape the meatloaf mixture into a long rectangle, with the middle patted down and the edges forming a taller border. You'll sprinkle on the cheddar in the middle.
Then, you'll push the sides of the meatloaf up and over the cheese to enclose it. No one will know what's inside until you bake and slice it!
Making the cream of potato gravy
You'll cube a few potatoes and cook them in the microwave. Then, you'll throw them in the blender (affiliate link) with some chicken stock and blend until creamy.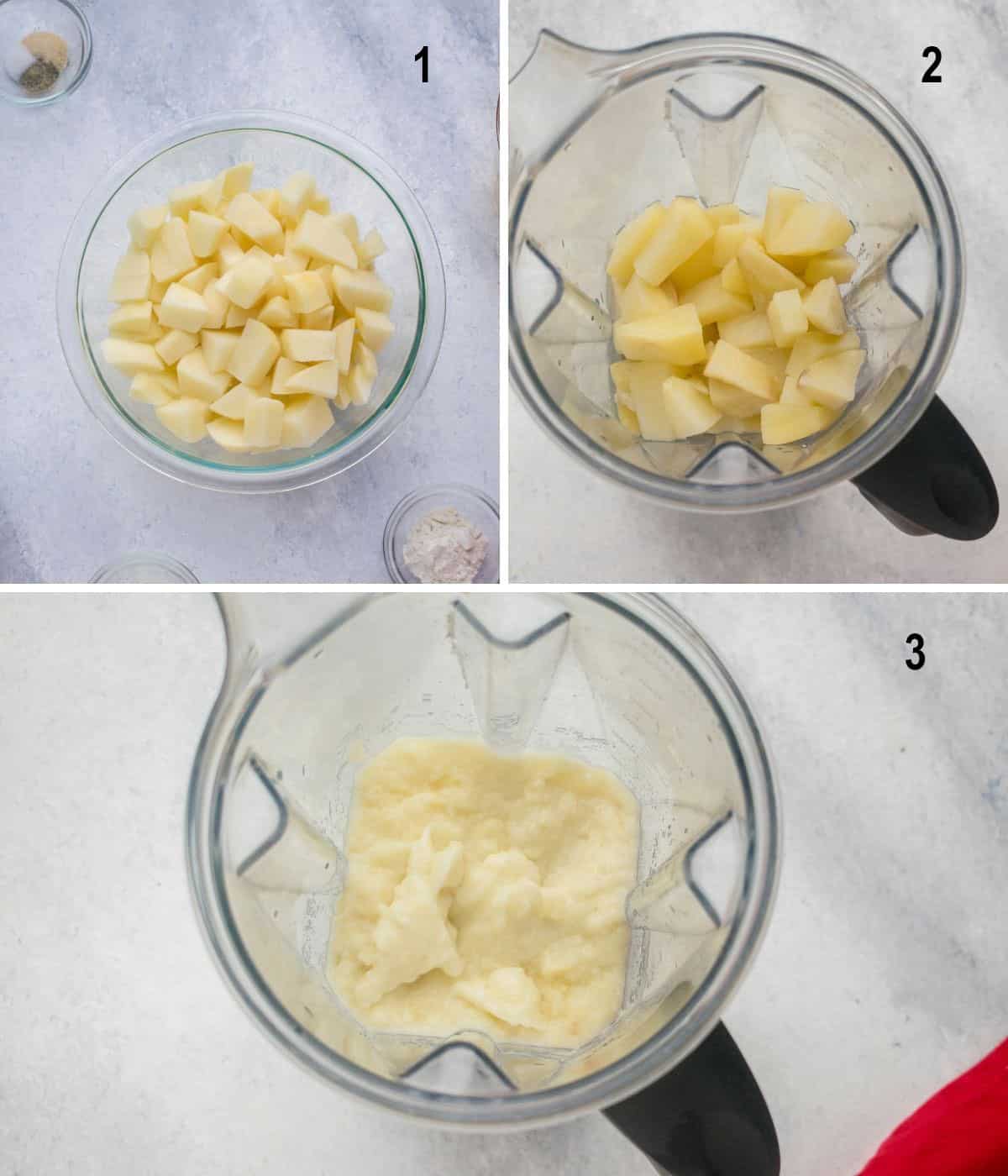 You'll stir melted butter with flour in a pot on the stove to make a roux. You'll add in some milk and seasonings and whisk until it thickens.
Finally, you'll stir in the potato mixture, more stock, and voila!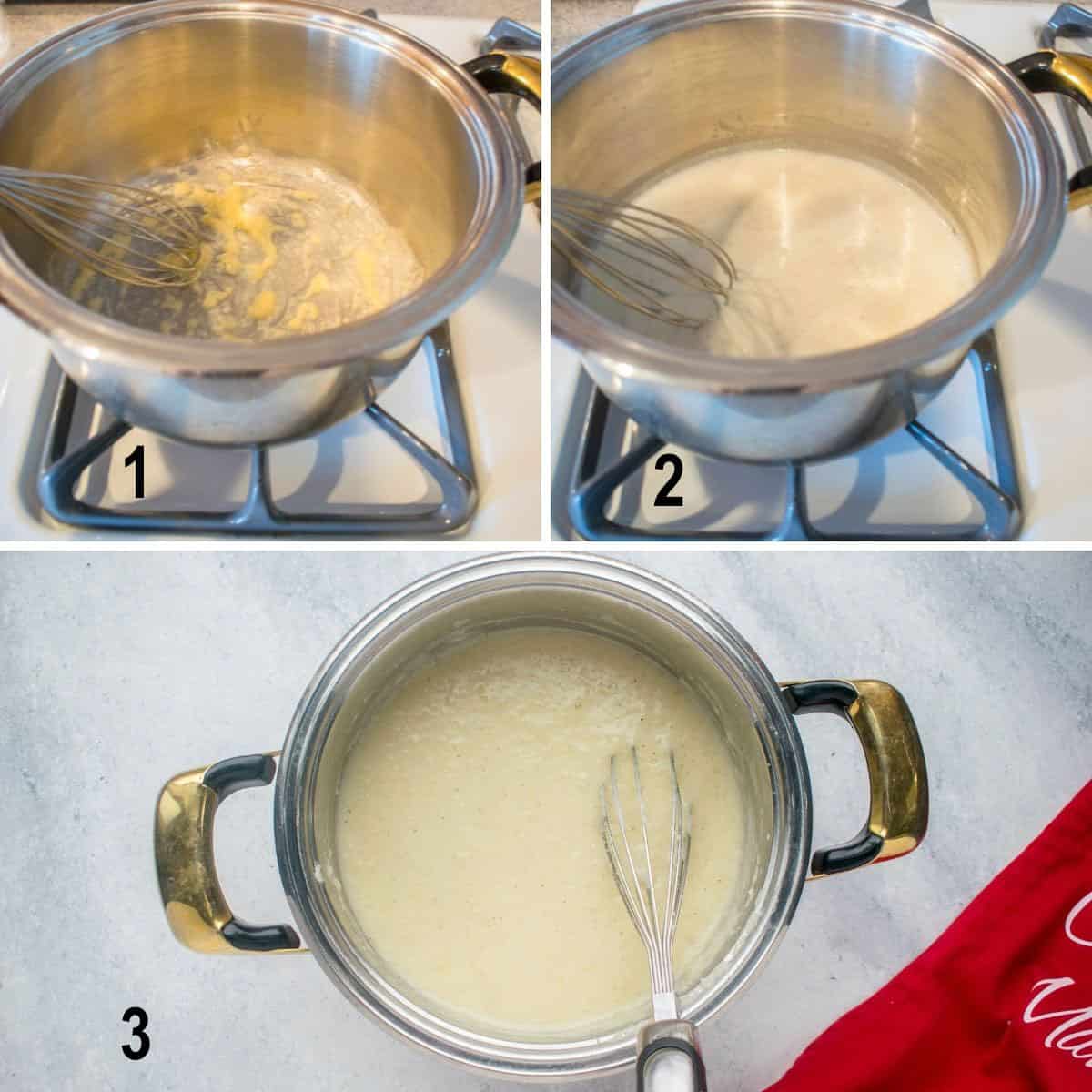 Cream of potato soup, A.K.A. gravy.
Frequently asked questions
Can you use a different topping?

If you're not in the mood to make the potato gravy, you can simply spread ketchup on the baked meatloaf. You also could substitute canned cream of mushroom soup mixed with some water. Or, turkey gravy would work nicely.
What should the internal temperature be?
Make sure to cook meatloaf to an internal temperature of 155 degrees F. Take it out of the oven and that point and let it rest at least five minutes before slicing it.
Can you make a smaller meatloaf?

This recipe uses three pounds of ground beef (enough for leftovers!), but you could halve the ingredients for a smaller loaf.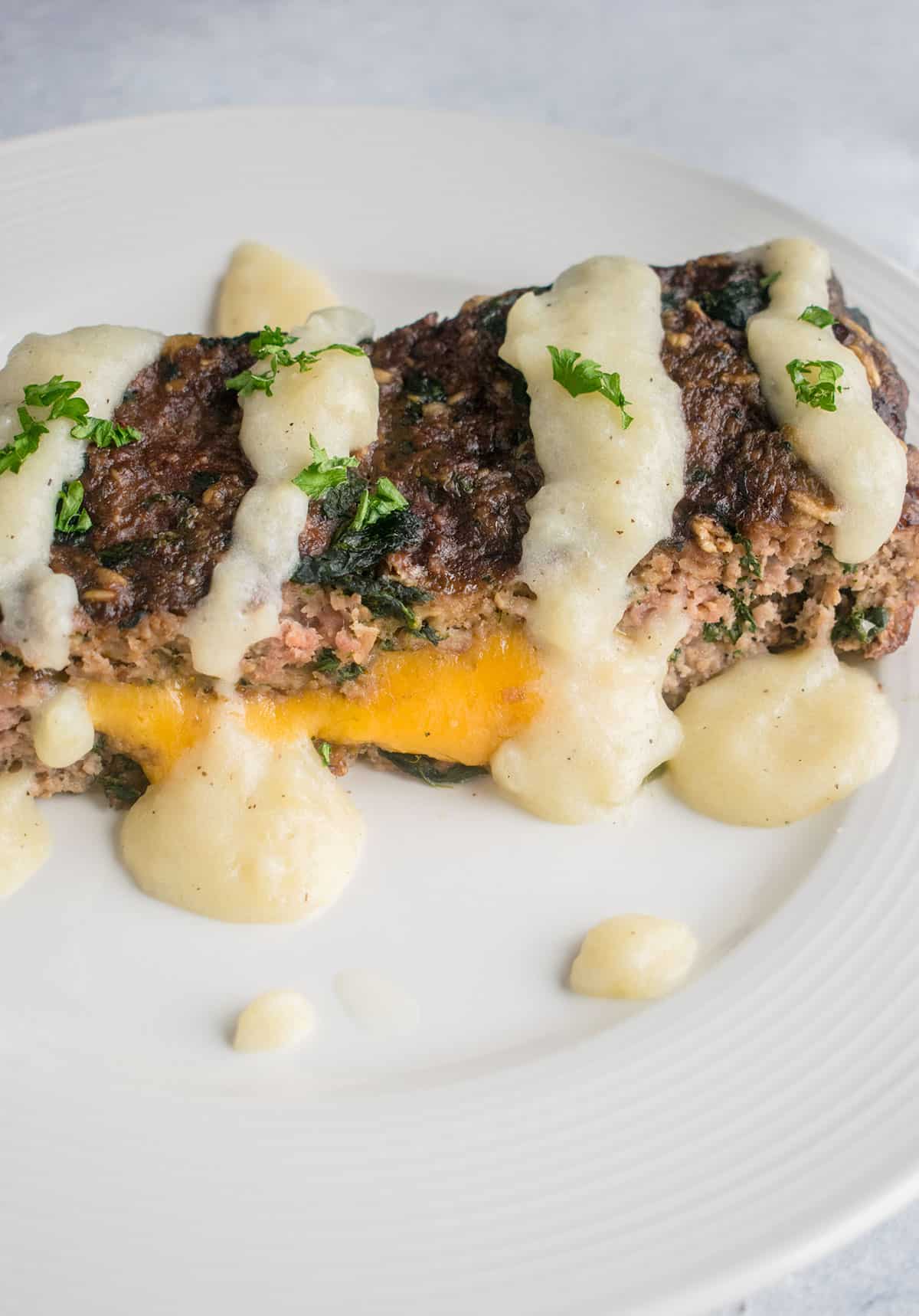 Behold, Cheese-Stuffed Meatloaf with Spinach. Yum, yum and yum.
And I'm not even a guy.
Other recipes you may like
Enjoy!