If you love chocolate shakes, you'll love this Healthy Chocolate-Banana Smoothie with Pecans! It tastes decadent but is vegan and sugar free!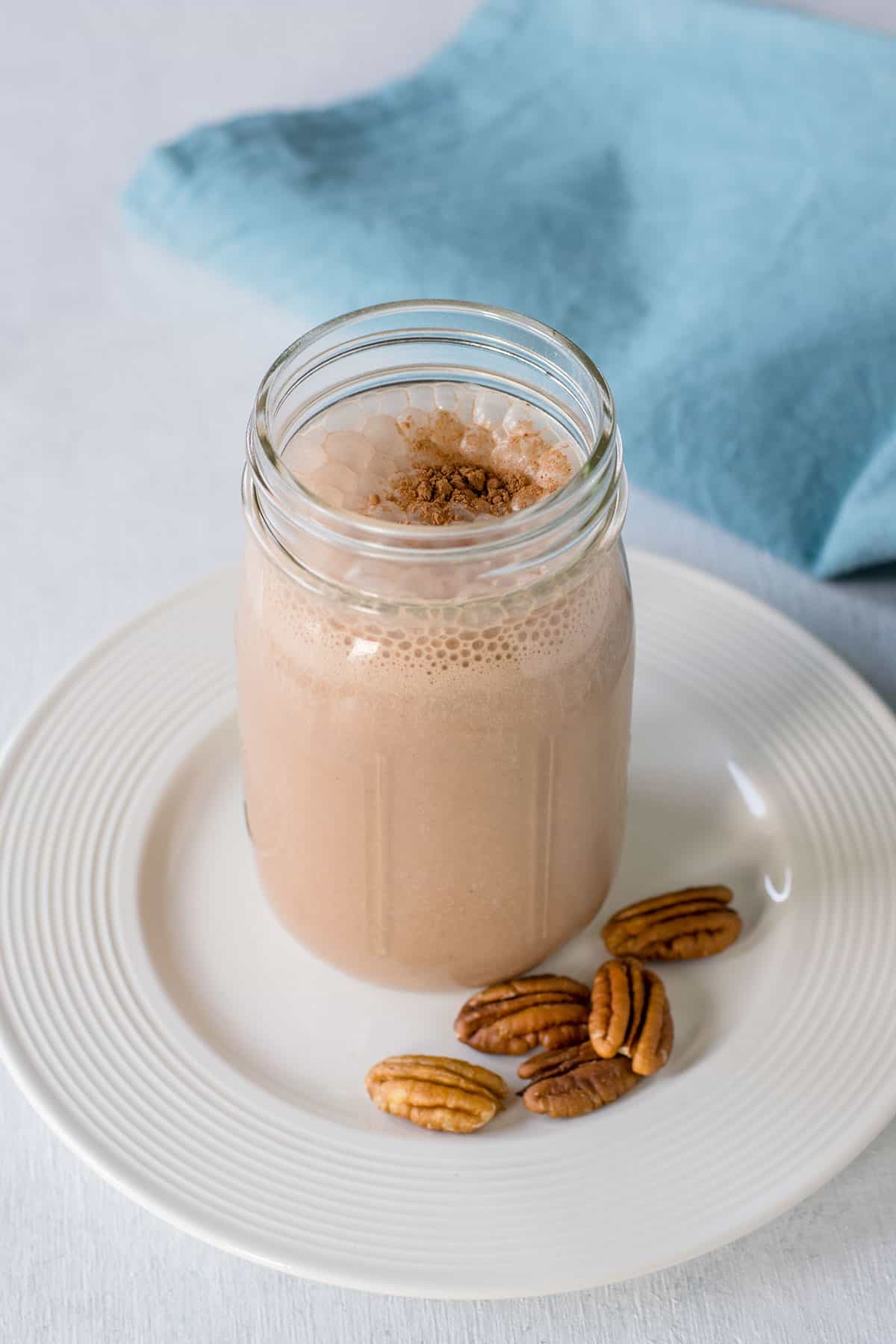 Sometimes, I want my healthy smoothies to taste like dessert.
This one reminds me of a decadent chocolate shake, the kind I used to order during late nights at Denny's with my girlfriends.
Except, this healthy chocolate smoothie is sugar free, dairy free and accented with pecan flavor. Yum!
I could drink this every day for a month and not get tired of it. I hope you love it!
Recipe ingredients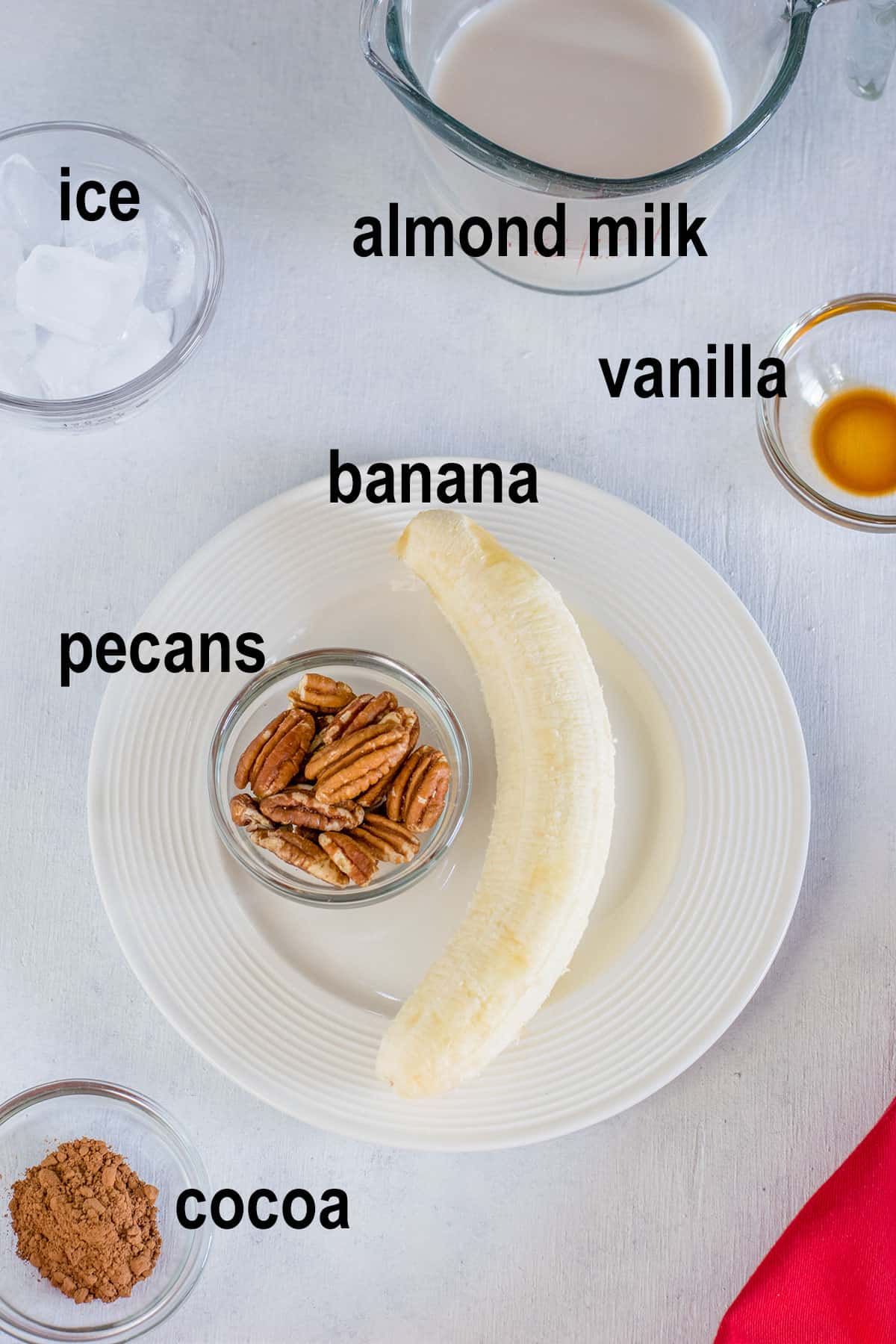 You just need five ingredients, plus ice. Make sure your banana is ripe, or you may need to add sweetener.
Frequently asked questions
Can you use dairy milk?
Sure, if you don't need this to be vegan.
Can you use cashew milk or oat milk instead?
You can certainly try it! It's not bad with cashew milk, but I prefer it with almond milk. I've never tried it with oat milk.
Can you use peanuts instead of pecans?
Yes, that's delicious too!
How to make it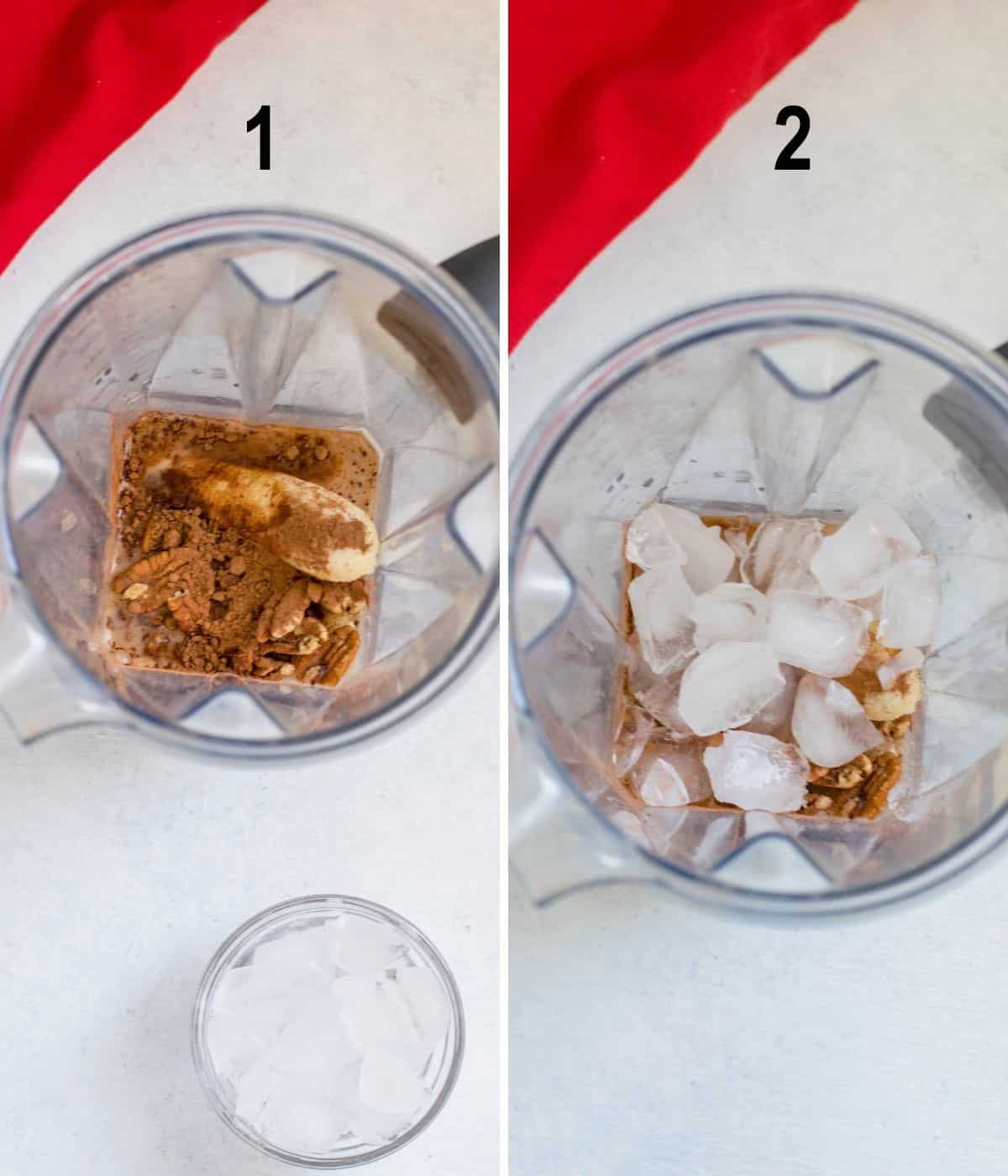 Dude, just throw your ingredients into the blender and mix! I use my Vitamix (affiliate link), which calls for placing the ice cubes on top.
Recipe tips
You'll need to stop the blender once to scrape the cocoa from the sides of the container to get it all mixed in.
For a more fruity option, try this smoothie with ¼ cup blueberries added.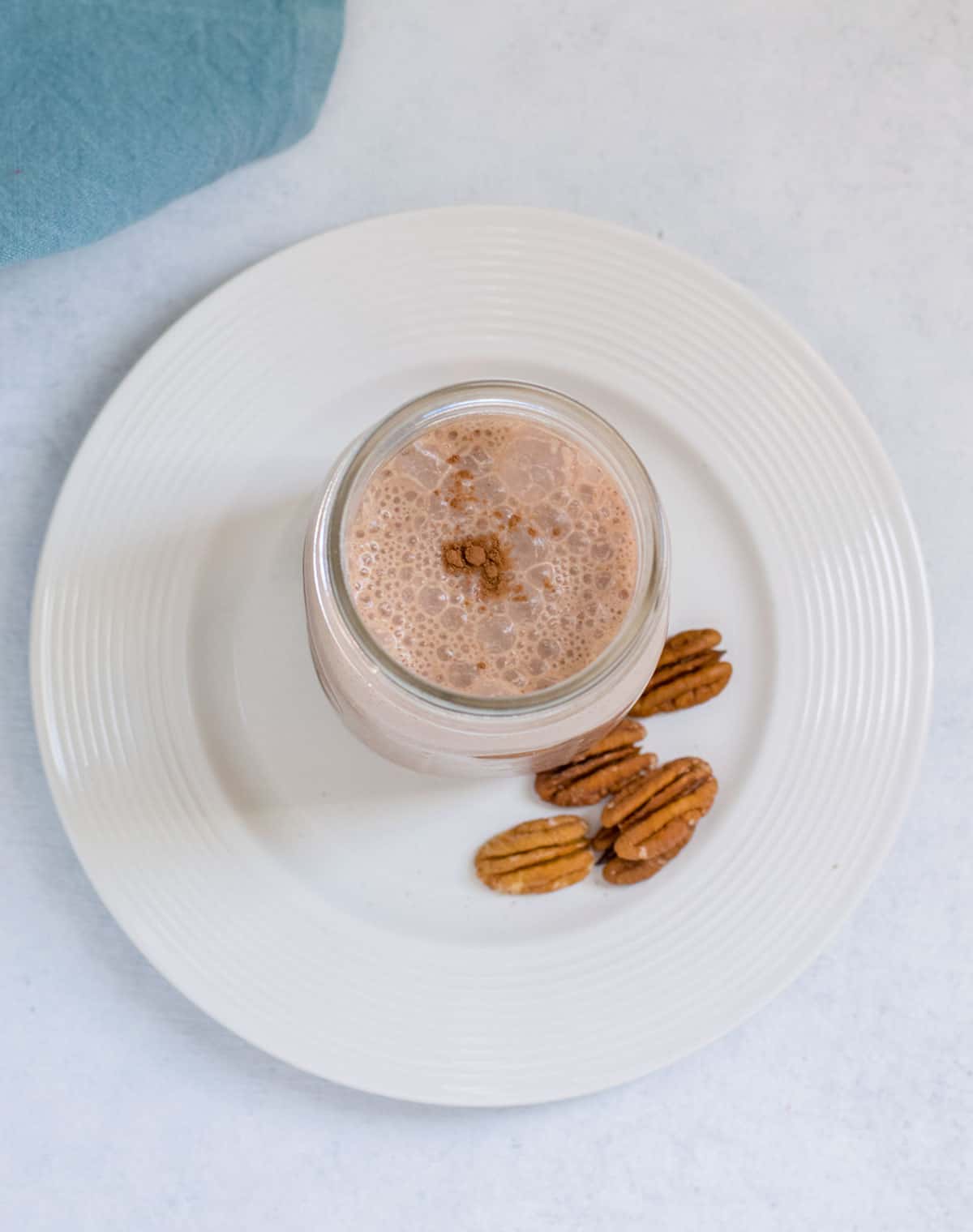 I hope you love this chocolate-banana smoothie recipe as much as I do! And if you love the chocolate-pecan combo, don't miss these Chocolate-Pecan Meringue Cookies!
More healthy smoothies to enjoy
You also might like my chocolate-cherry smoothie, this apple-cinnamon smoothie and this healthy vanilla Frappuccino.
Enjoy!