Every Italian food lover needs a great recipe for homemade manicotti! Make your crepes from scratch (it's not hard!) and load them with a four-cheese and spinach filling. Top them with my marinara sauce!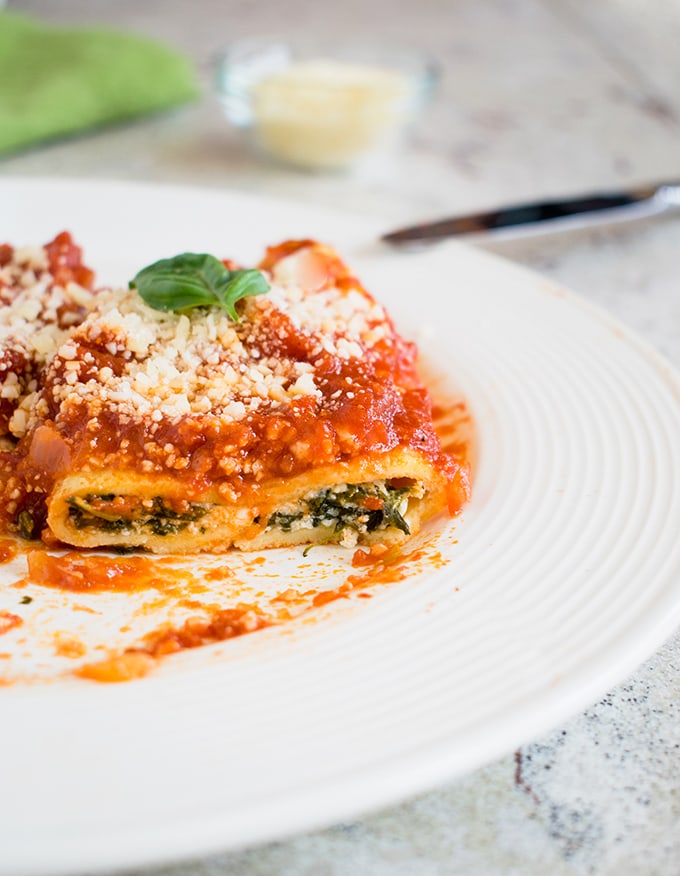 Guess what? This is my first post for Food Fanatic, where I'll be a regular contributor!
I'll be the Italian Food Fanatic, in case my homemade manicotti with spinach didn't give it away.
And by "Italian food," I mean some authentic recipes, some with an Italian twist…but all of them delizioso.
Today's homemade manicotti is a heavy hitter. This is the real deal, folks. Boxed pasta is great for everyday meals, but for authentic manicotti, you need to bust out crepes (crespelle) from scratch.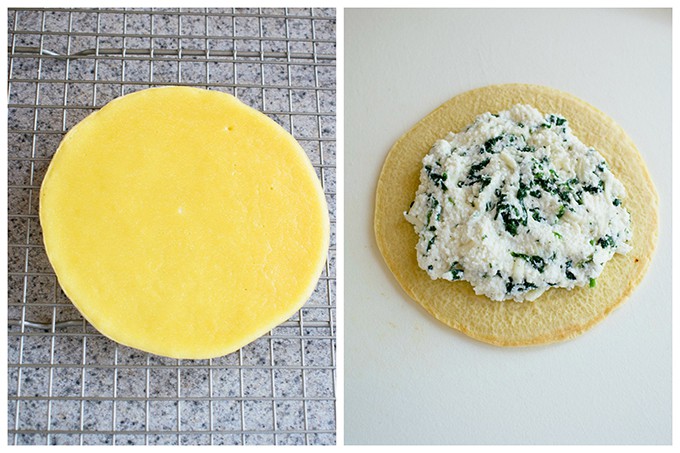 Don't worry, though. It's easier than you think. If you can make pancakes, you can make these crepes.
This recipe makes them thick, sturdy and pasta-like, so there's no need to worry about flimsy crepes that tear. You'll fill them with a delicious blend of ricotta, mozzarella, Parmesan, Romano and spinach — oh yes, my friends. Then, you'll top them with my marinara or Pork Rib Tomato Sauce and extra Parmesan before baking them to hot, cheesy perfection.
There are few things better in life. You'll want to pronounce them correctly, so it's "mah nee coh tee," for the record.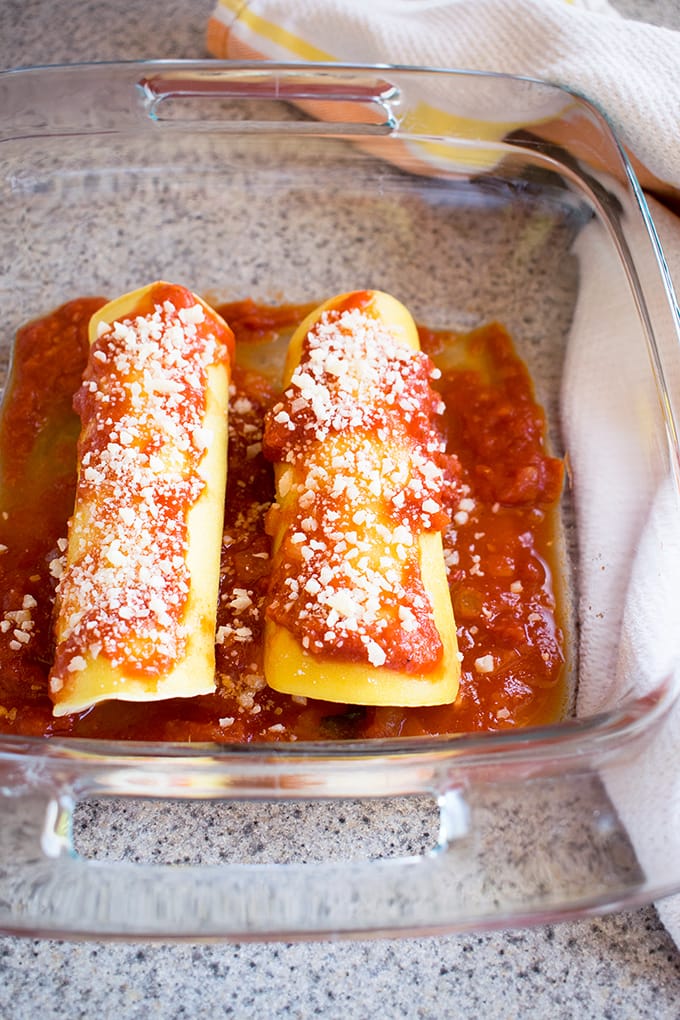 I'll never forget when, as a teenager, I invited my girlfriend over for dinner. She's not Italian and had no clue what Mom was saying as she offered her some manicotti.
"Huh?" My friend was puzzled.
"Would you like some (mah nee coh tee)?" Mom repeated.
"Huh?"
"WOULD YOU LIKE SOME MANNA CODDY?" I interjected, anxious to end the awkward moment. (#Italianproblems)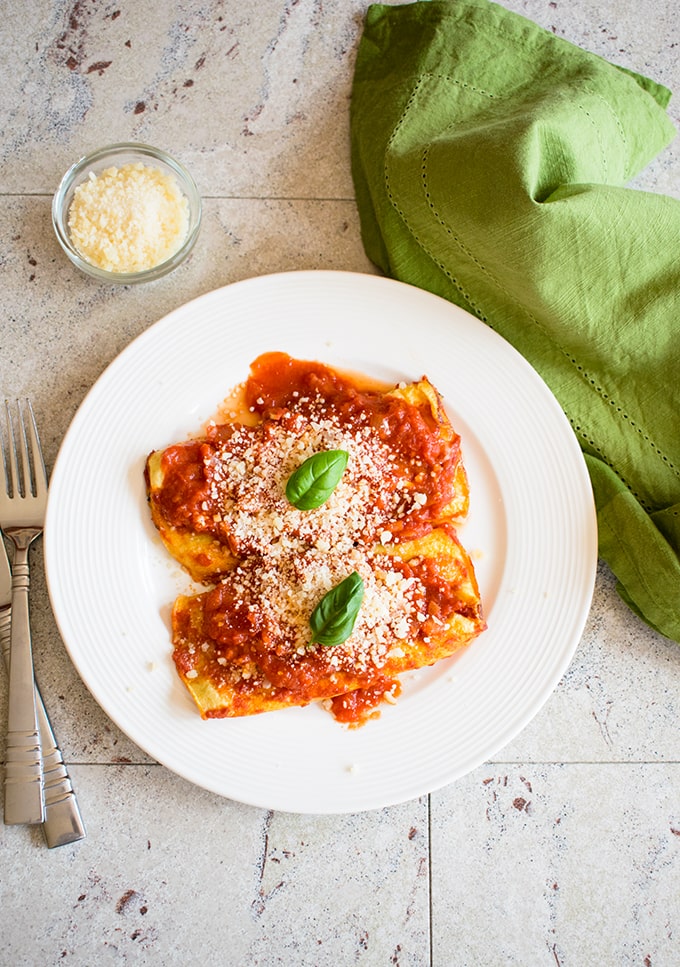 "Oh!" Now my friend understood. "Yes, I'd love some!"
Make this homemade manicotti with spinach for Easter, special occasions or a fabulous Sunday dinner. But, please, whatever you do, don't call them "manna coddy."
More recipes like this
Enjoy!
(Recipe Source: Adapted from my Mom. Homemade Manicotti recipe originally published on Food Fanatic.)