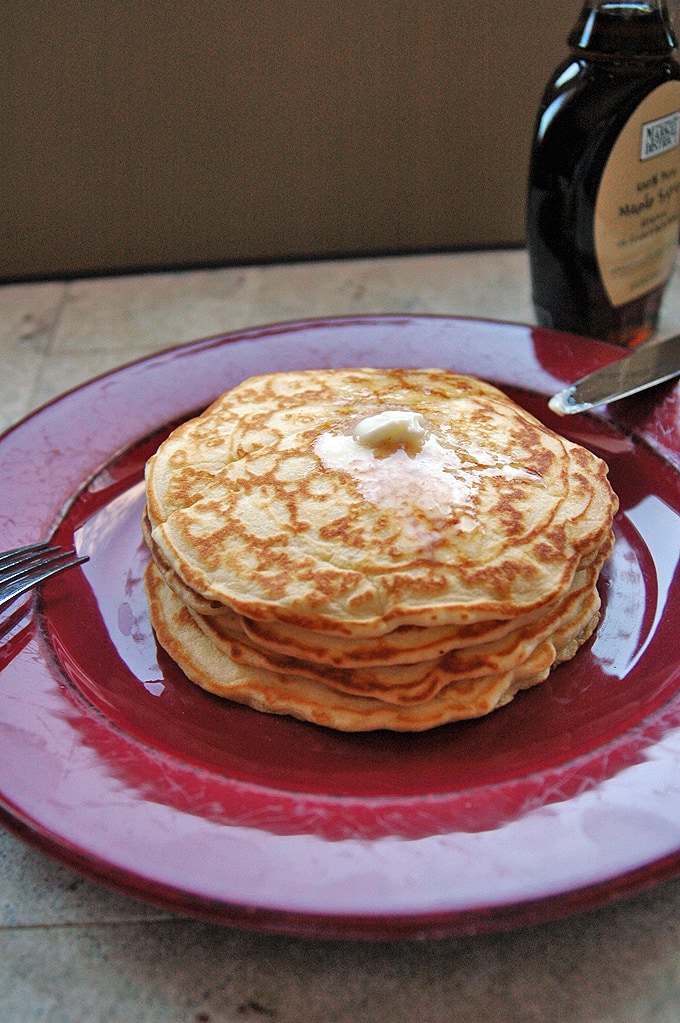 I'm not cooking dinner for my husband on Father's Day. (Don't worry; Mom is preparing a feast for us.) The least I can do is make my husband's favorite pancakes for breakfast on his special day. I'll even postpone my usual smoothie until lunchtime, since I love these pancakes too.
There's nothing fancy or complicated about these pancakes, unless you consider almond extract fancy. But they are tender, fluffy, light and have that delicious somethin' somethin' going on, thanks to the infusion of almond flavor.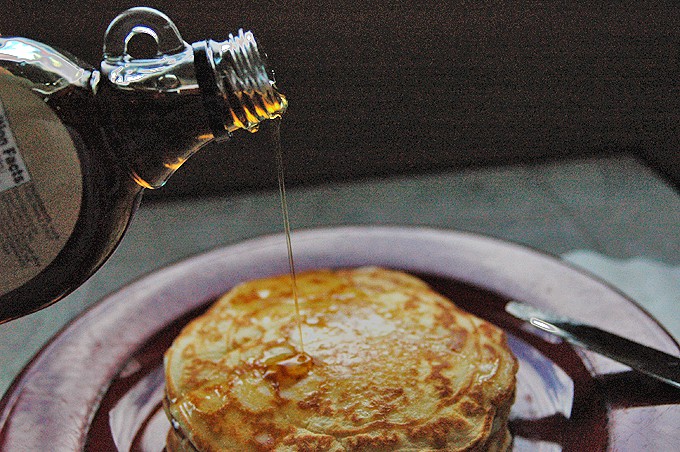 I  like to add a few dashes of cinnamon on top of my pancakes, but my guys like theirs with just butter and syrup. My daughter likes her pancakes with chocolate chips inside, so I'll throw some in hers when I'm cooking them.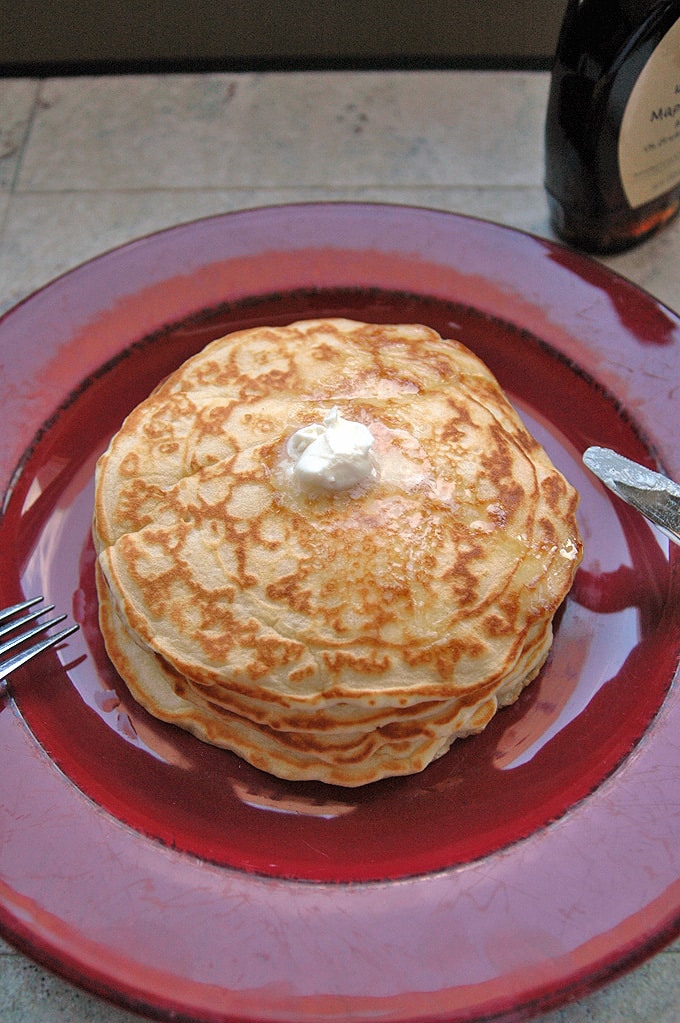 This is just a really good, basic recipe we've enjoyed for years, after I made a couple of modifications to the version in my trusty Better Homes and Gardens cookbook. I also make multi-grain pancakes, but I'll share those with you another time. This weekend is about making the pancakes just the way my husband likes them.
Happy Father's Day tomorrow to all of the dads, stepdads, and grandfathers! We need you more than you know.
xo

Ingredients
2 cups all-purpose flour
2 tablespoons sugar
4 teaspoons baking powder
1 teaspoon salt
2 eggs, beaten
2 cups milk (1% is fine)
4 tablespoons cooking oil
2 teaspoons almond extract
cooking spray
Directions
Add all ingredients to a mixing bowl and stir just until blended. The batter should still be lumpy.
Heat an 8-inch skillet over a medium-high flame, until it is hot enough that a drop of water splashed on it will sizzle. Spray the pan with cooking spray.
Use a large serving spoon to pour some batter into the center of the pan, using two full spoons for each pancake. The pancakes will be about 6 inches in diameter.
Flip each pancake when bubbles form on top, and the edges appear dry. Cook the second side until it is lightly browned. Remove cooked pancakes to a platter and cover with foil to keep warm. Spray the pan with cooking spray each time before adding batter to the pan.
Serve the pancakes with butter, syrup, and cinnamon, if you wish. Store any leftover batter in the refrigerator for up to two days. Cooked pancakes can be frozen.
7.6.7
183
https://cookingwithmammac.com/favorite-pancakes/
 Recipe Source: Adapted from Better Homes and Gardens New Cook Book