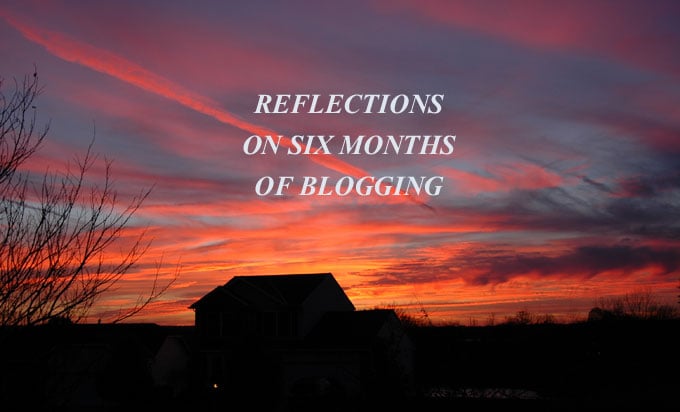 In case you're wondering, my Cooking with Mamma C blog and I are officially going steady. Or going out. Or whatever they say nowadays. Yes, it's been six months, and my blog is my bae. (Sorry, kids, for making you cringe. Not sorry.)
So, I thought it would be a good time to share my reflections on six months of blogging, including my priorities, highlights and plans to date. (Plus, I'm so darn full from two Thanksgiving celebrations that I'm in no condition to post a new recipe today. But don't worry, I've included links to some faves.)
1. The Recipes
Without question, my number one priority here is posting great recipes in an easy-to-understand manner. If something tastes just so-so or not bad, I'm not publishing it. That means I often test, tweak and postpone posting until I'm satisfied. I'm aware that people have different tastes, so I know every recipe won't be a hit with everyone, but I want readers to feel confident they can come to Cooking with Mamma C and find delicious, real food that's proven to be popular with others.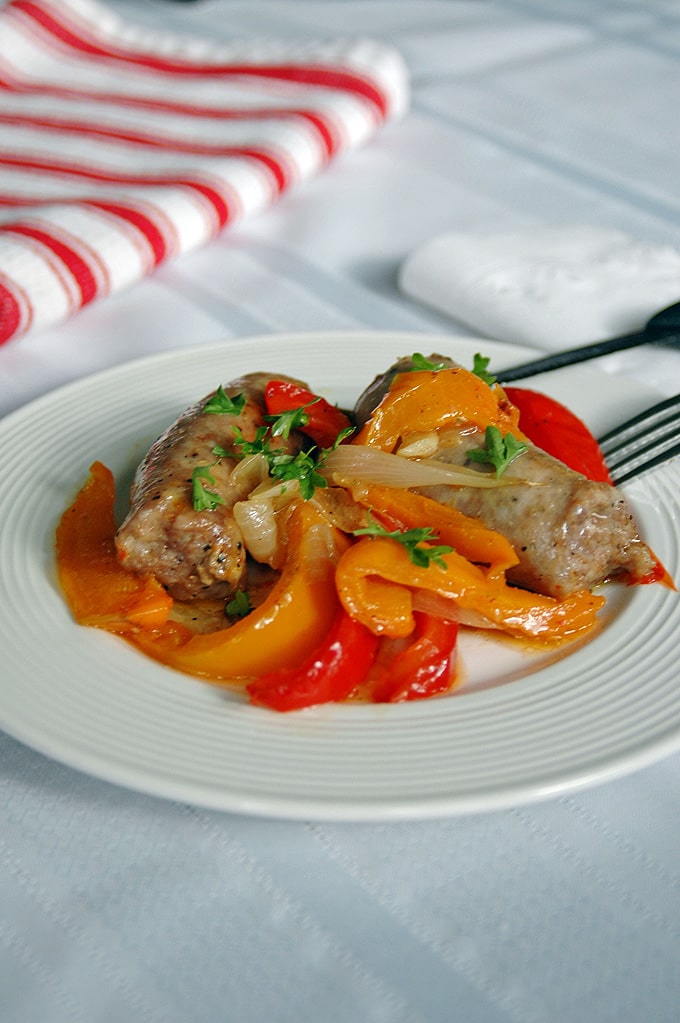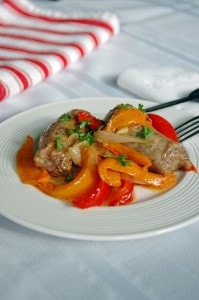 Highlight: Four of my friends made my Easy Sausage and Peppers on the very same night, and each contacted me to rave about it.
And, in case you wondered why my recipe instructions include details like "peel and slice the garlic," it's because I'm writing with my kids in mind, especially the one who has limited kitchen experience. I don't want to assume that everyone knows you have to peel the garlic. (I have a friend who told me she once used garlic with the skin on because the recipe didn't say to peel it.) I want novice cooks (like my kids' friends) to consult Cooking with Mamma C and successfully make something delicious without feeling confused or intimidated.
That's why I really think through the process of making something and try to identify the most efficient, logical way to get it done. I don't know about you, but it can take me a while to figure out a game plan for making a recipe that just lists ingredients that have been prepped a certain way without explaining how and when to do those things. So, if I list carrots sliced into ½-inch-thick coins in the ingredients, my instructions will include rinsing and peeling the carrots, trimming off and discarding the ends and then slicing the carrots into rounds. I'm a food safety fanatic, so I'm going to state when food has to be rinsed first, when hands need to be washed (after handling raw meat), and when it's safe to taste the sauce that had raw meatballs placed in it to cook. To all of you experienced cooks, I hope you understand.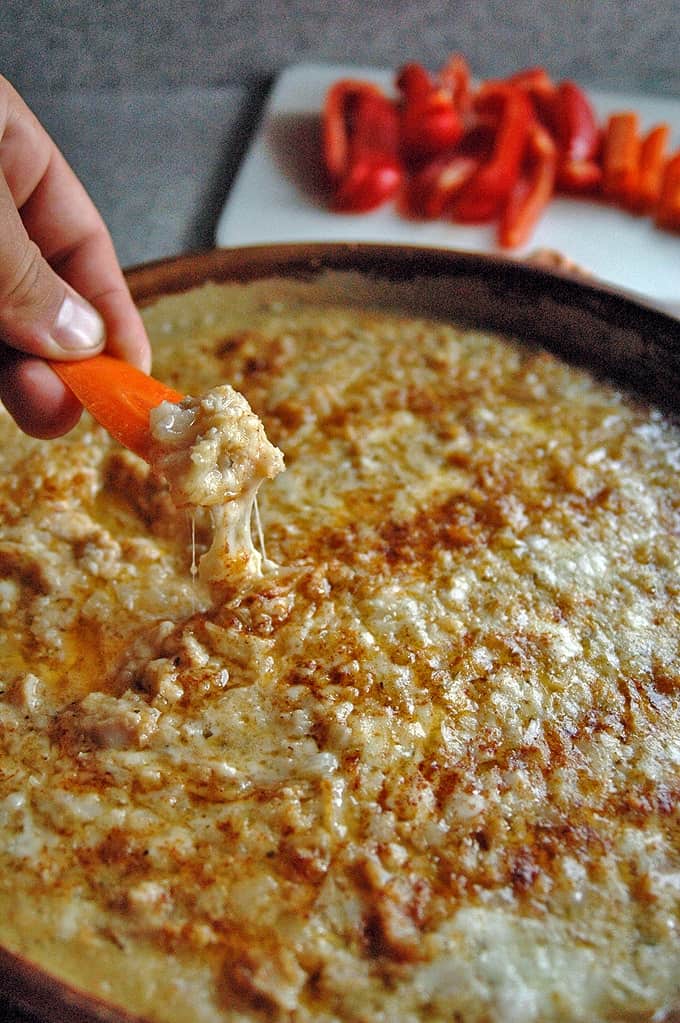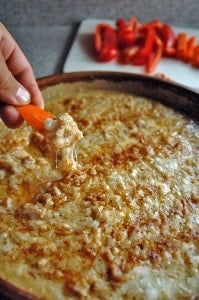 Highlight: My Clams Casino Dip is the most popular recipe on Cooking with Mamma C. It's been pinned 1,600 times on Pinterest.
2. The Writing
Having my own blog where I can write in my own voice is such a gift. I used to be a journalist but switched to working with nonprofits many years ago. That means I've written volumes of proposals, reports, correspondence, newsletters, speeches, etc., all using the voice of the given organization. I don't regret it and will continue to do such important work that makes a difference.
After more than two decades, however, it was time to also have an outlet for my voice to be heard. I knew I needed to start this blog when I was waking up in the middle of the night generating narrative in my mind, and not merely in draft form. No, it was polished prose for my About section, plus entire posts. I walked around for months with all of this content in my head, and more spewing forth every day like a fountain I could not shut off. Finally, I decided I should document it so I wouldn't forget anything. So, I sat at the computer and began typing. To this day, my best posts are at least half composed in my head before I ever sit down to write.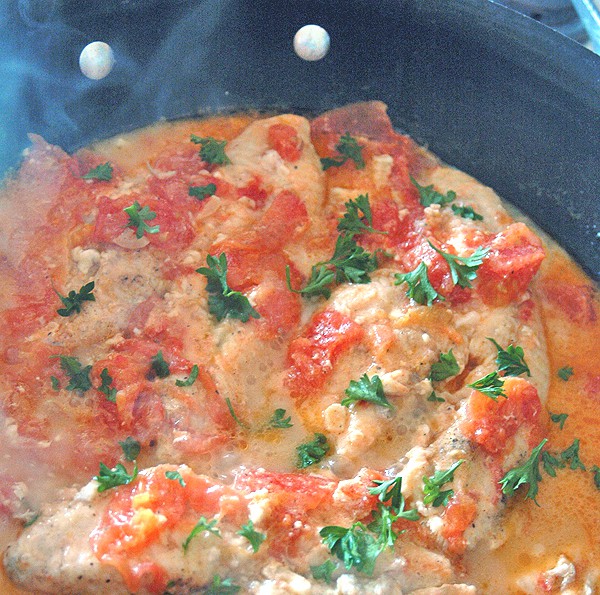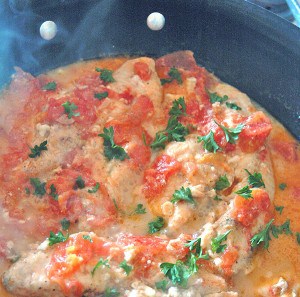 Highlight: Nonna's Fish with Tomatoes recalls my favorite lady.
I hope Cooking with Mamma C is a place where you can sit down with a cup of coffee or your favorite beverage and just enjoy exploring. I want my words to entertain you, inspire you or inform you. And I want to hear from you as well, with your questions, feedback, tips, recipes and ideas.
3. The Photos
In case you haven't guessed, I had no photography training or experience prior to starting this blog. I've watched videos, read articles and asked for advice, but I'm still learning. True story: One out of four times, I forget to remove the lense cap when I try to take a photo. True and sadder story: I take about 75 photos for each recipe, and for every decent shot, there are 10 ridiculous ones that make me wonder if a 2-year-old got a hold of my camera. But I'm improving, and Photoshop is my friend. The best part is that I'm having fun with it and enjoying the creative aspect of photography.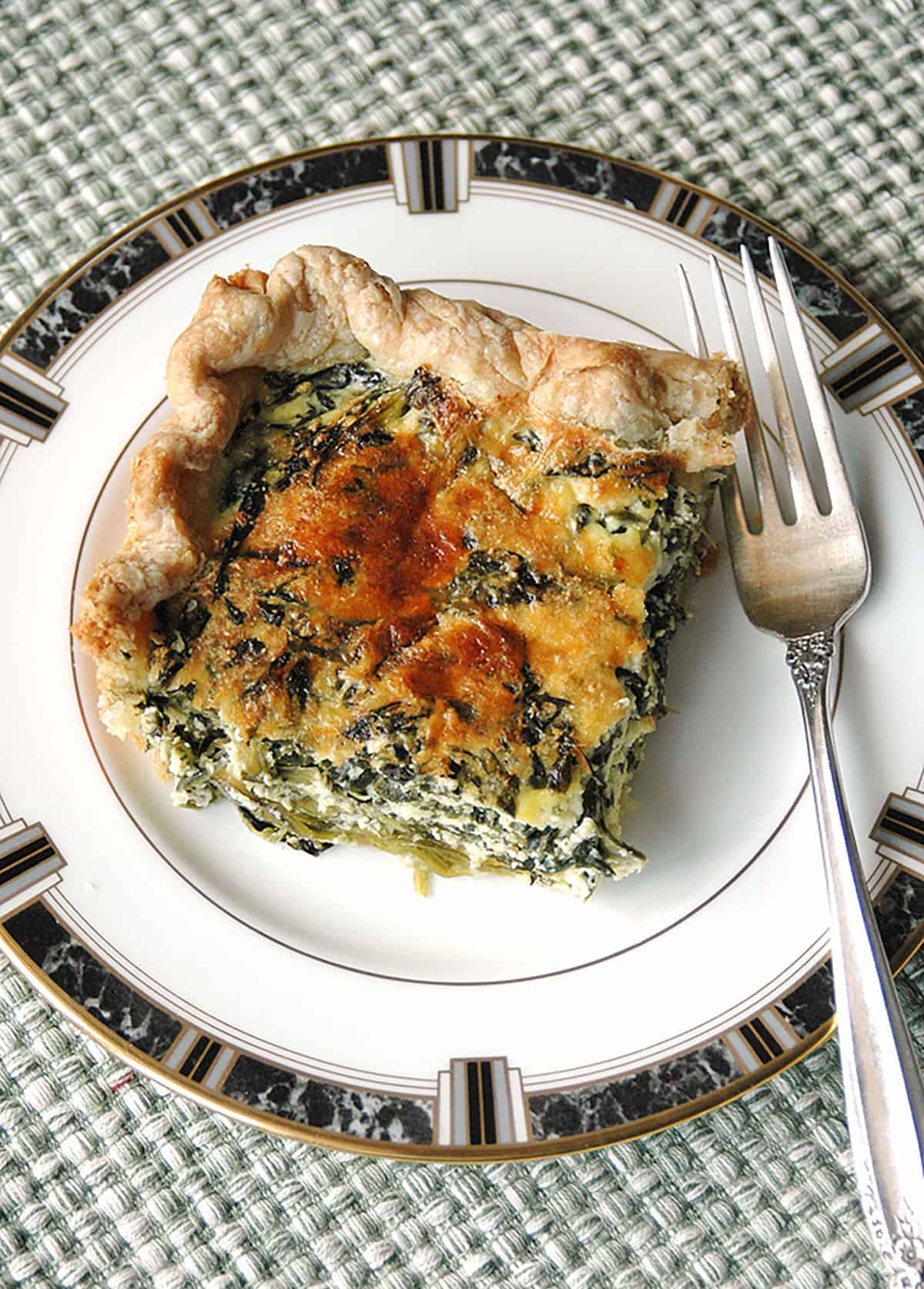 Highlights: Mom's Spinach-Ricotta Pie and my Blueberry Pie with Sugar Cookie Crust were featured on Foodgawker, and my Parmesan Chicken Drumsticks with Garlic Butter were featured on Tastespotting. I've only submitted a handful of photos to these sites, and it was exciting when their editors chose to publish these, even in the early days of my blog. I'm planning to submit more often, as time permits.
I have to say though, that my goal here is to publish appetizing but realistic photos that show the finished result and clarify the recipe when needed. I'm not a professional photographer and I'm not trying to produce something for a magazine cover. I'm a real person in a real kitchen making real food for my family. I usually have 15 minutes, tops, to snap away before it's time for someone, including me, to dig in. But I do have standards, and I've actually withheld publishing a family recipe because the photos are horrendous. (I promise to share it with you, once I've remedied that.)
Highlight: Nonna's Batter-Fried Zucchini features step-by-step photos and a behind-the-scenes account of family recipe documentation. It's my favorite post and still cracks me up.
4. Nonprofits Focused on Food-Related Causes
Due to my background and beliefs, I couldn't imagine running a food blog without using this platform to support nonprofit organizations dedicated to food-related causes. You may have noticed that I've been running videos in the sidebar (the far right side of the screen) from charity: water, Share Our Strength, the American Heart Association and Partnership for a Healthier America. These are usually from YouTube or vimeo and are labeled with the name of the organization or the subject matter. I'm always on the lookout for great videos to feature, so please let me know if you have recommendations.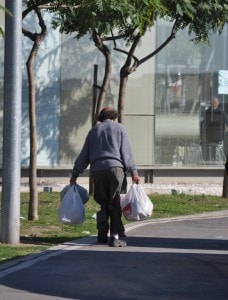 Also, when I have a personal story to share, I'll write more about a certain cause, such as hunger.
Highlights: Opening my Eyes to Hunger and Recognizing Hunger on the Street.
On a related note, you might have noticed a badge in my sidebar for the Great Food Blogger Cookie Swap 2014. I'm joining other bloggers in baking and sharing cookies to benefit Cookies for Kids' Cancer. Stay tuned for more details and a cookie recipe on December 15.
5. You!
If you've made it this far, thanks for reading! As I mentioned in my Giving Thanks post, I so appreciate you. Please share any comments below or feel free to contact me.
P.S. You also may want to read Happy Birthday, Cooking with Mamma C!