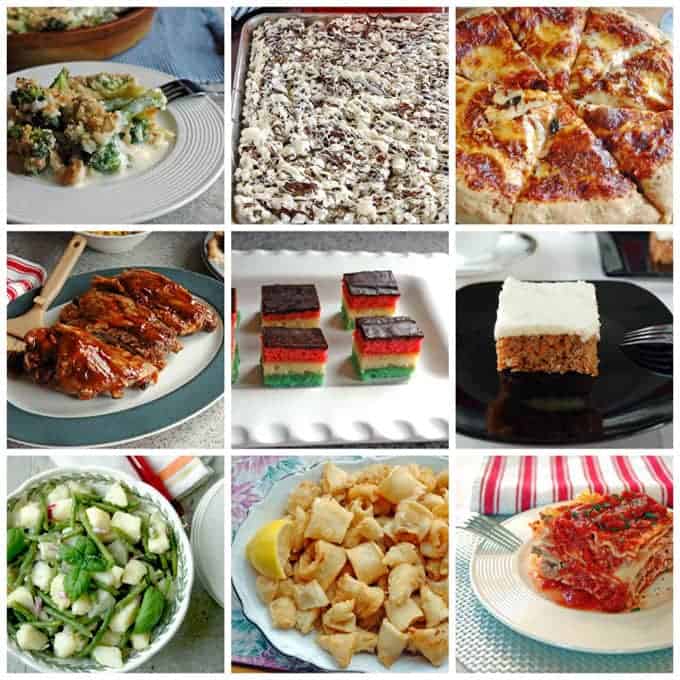 Before we get absorbed in our plans for next year, I thought it would be fun to take a look back at the 2015 highlights from Cooking with Mamma C. What were the 10 most popular recipes posted? Which ones were my favorites? Inquiring minds want to know!
First, I have to say, I'm very proud of you guys. The top 10 most popular recipes represent a nice variety of main dishes, sides and desserts. And each is legendary in my family. These are some of our most beloved recipes, and it makes me happy to know that you've adopted them into your families too.
So, without further ado, here are the 10 most popular 2015 recipes, in descending order.
10. Traditional Lasagna: My favorite meal of all time.
9. Carrot Cake with Blissful Cream Cheese Frosting: People tell me this is the best carrot cake they've ever had.
8. Homemade Pizza Dough with Beer: Nothing ordered from delivery can even compare.
7. Neapolitan-Style Fried Calamari: I posted this a couple weeks ago, and it's already attracted more visitors than some recipes have all year. We love our calamari!
6. My Son's Tri-Color Italian Cookies: These are the real deal, from scratch, and better than what we find at the bakery.
5. White and Dark Chocolate Drizzled Popcorn: Irresistible and addictive. I dare you to just have one handful.
4. Italian Potato Salad with Green Beans: This dish will make your summer buffet complete. It's so good, you'll want to make it during the winter too.
3. Super Easy Slow Cooker BBQ Ribs: This is my go-to "recipe" that I've been making for years. It's the simplest method ever for falling-off-the-bone ribs.
2. Broccoli and Fontina Gratin: An old family favorite that got even better with Fontina.
And.......the most popular 2015 recipe on Cooking with Mamma C is.....(I'd better not pull a Steve Harvey here! Just kidding, Steve!)
1. Slow Cooker Carolina Pulled Pork: The only pulled pork I've ever served. This will give you something delicious to look forward to at the end of a long day. It's also great to serve to guests!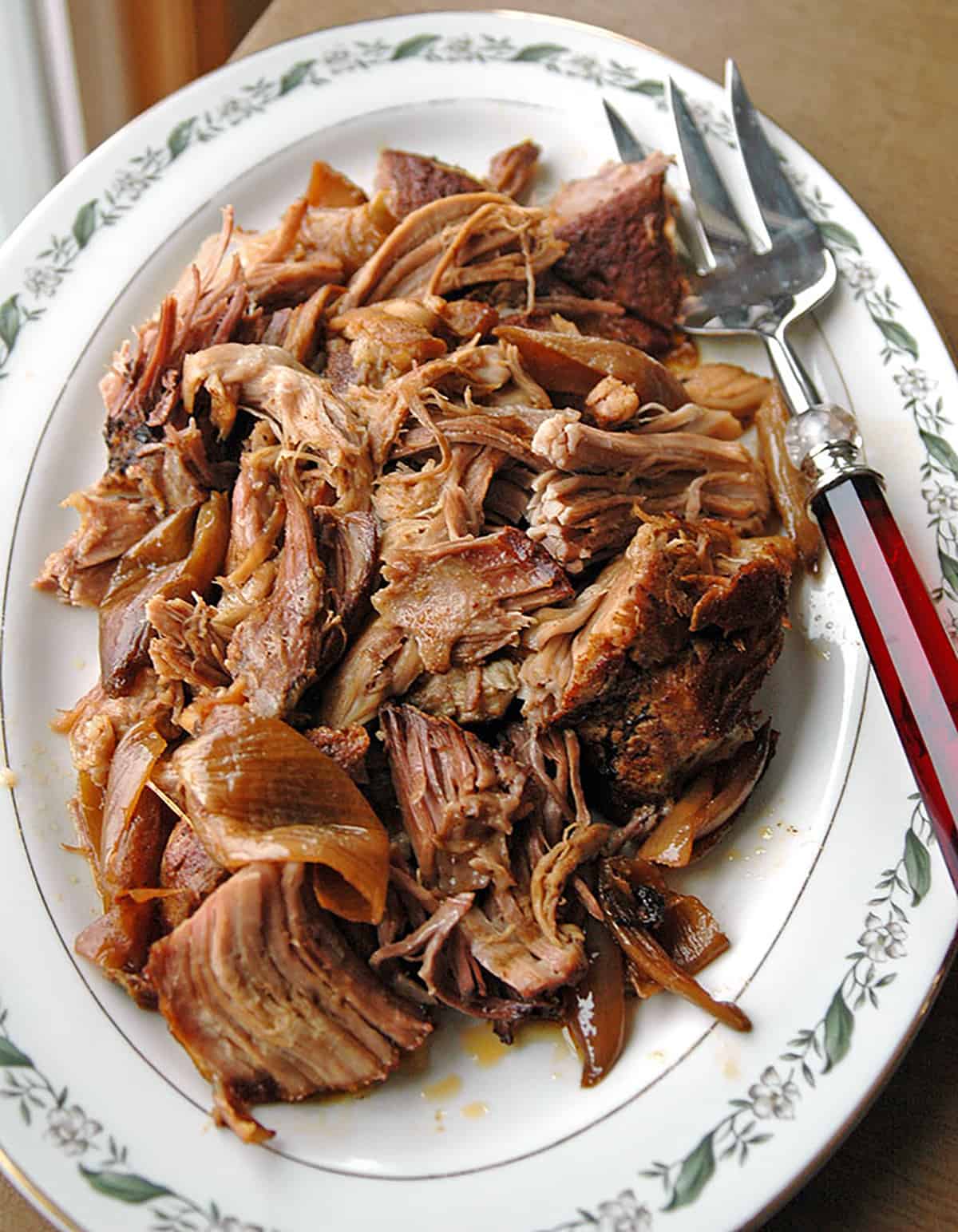 A Few of My Favorite Recipes from 2015

Mom's Asparagus Frittata: This old-school recipe rocks our world every time I make it.
Coconut Cream Pie Cups: I can't begin to tell you how much I love these.
Roasted Eggplant Dip (Salate de Vinete): My hubby and I devour this for dinner, even though it's an appetizer.
My Favorite Post from 2015
Bucatini with Clams and White Wine: This is the crazy story of how I met my hubby 25 years ago. The words poured out of my heart and soul, and I just had to type them.
If you're still reading, thanks for being here! I appreciate your emails, comments, and word-of-mouth referrals. If you'd like to ensure you never miss a post, you can subscribe to Cooking with Mamma C via email at the box in the upper right side of the page.
Have a happy and safe New Year's Eve!
More posts you may enjoy