You'll love this Bucatini with Clams and White Wine! In the time it takes to boil some pasta, your clam sauce will be ready!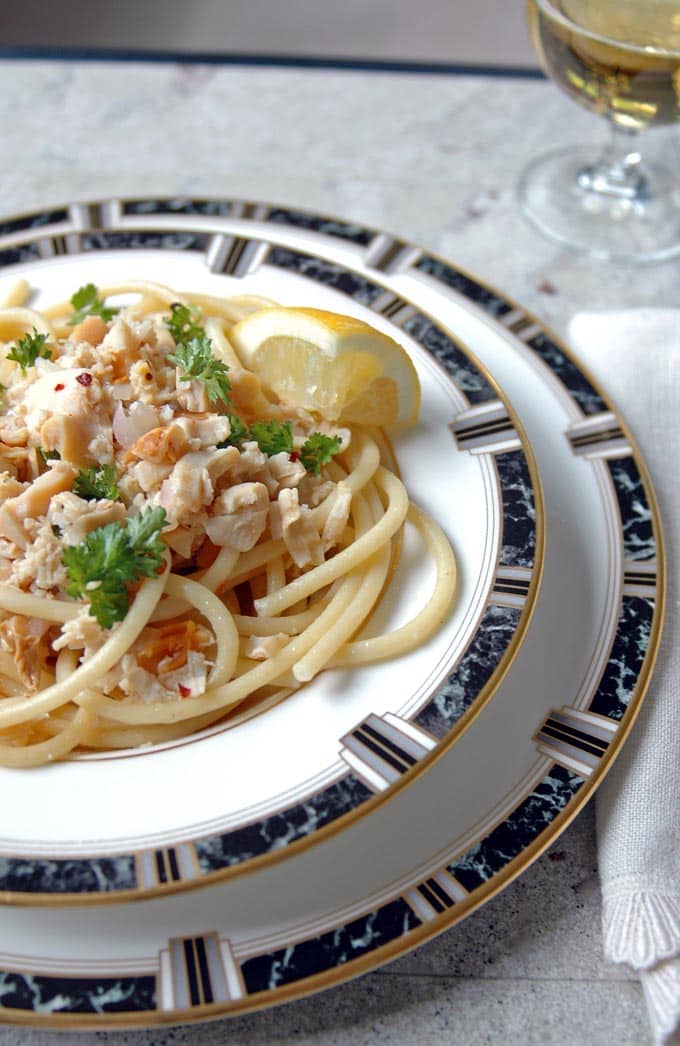 I'm pulling out the good dishes, folks. On this day, 25 years ago, I met the man who would become my husband. (Yes, there's a story coming.)
So, I made bucatini with clams and white wine, which works well as a delicious weeknight meal, even without the fancy china. In the time it takes to boil some water and cook our pasta, the clam sauce is ready and waiting.
Done!
I often make this with fettuccine instead, sometimes with linguine, and usually with some frozen artichoke hearts thrown in, for a complete meal. But this time I just used canned, chopped clams, butter, olive oil, a shallot, some garlic, herbs, lemon, and my husband's homemade Sauvignon Blanc.
But you can use whatever white wine you have — even cooking wine. And for anyone who doesn't consume alcohol, you can skip it and stir some reserved pasta water into the bucatini after it's cooked and drained.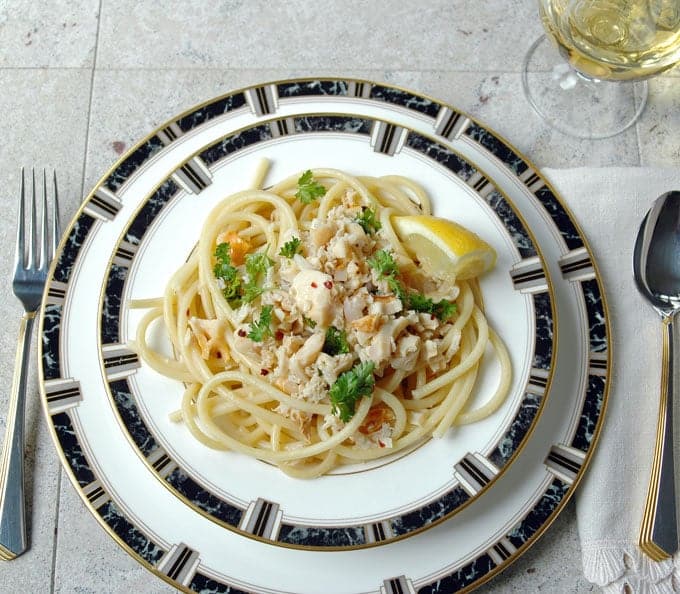 Now, back to our love story. It's ridiculous, really.
For some background, when I was growing up, Nonna would always say to me in her cute accent, "Andrea, why non't you marry a nice Italian boy?"
And I'd just laugh, thinking that would never happen, because I barely knew any Italian boys. And it was the farthest thing from my mind when I traveled from Cleveland, Ohio to Bristol, Rhode Island for an internship at The Newport Daily News during the summer of 1990. After all, I was only going to be there for 10 weeks.
But I've always enjoyed meeting fellow Italians, so whenever I'd talk with anyone with dark hair, brown eyes, and a certain look, I'd ask if we shared the same heritage. But, in that area of New England, people usually would tell me they were Portuguese. Now, there's nothing wrong with being Portuguese; I was just surprised at the resemblance to Italians.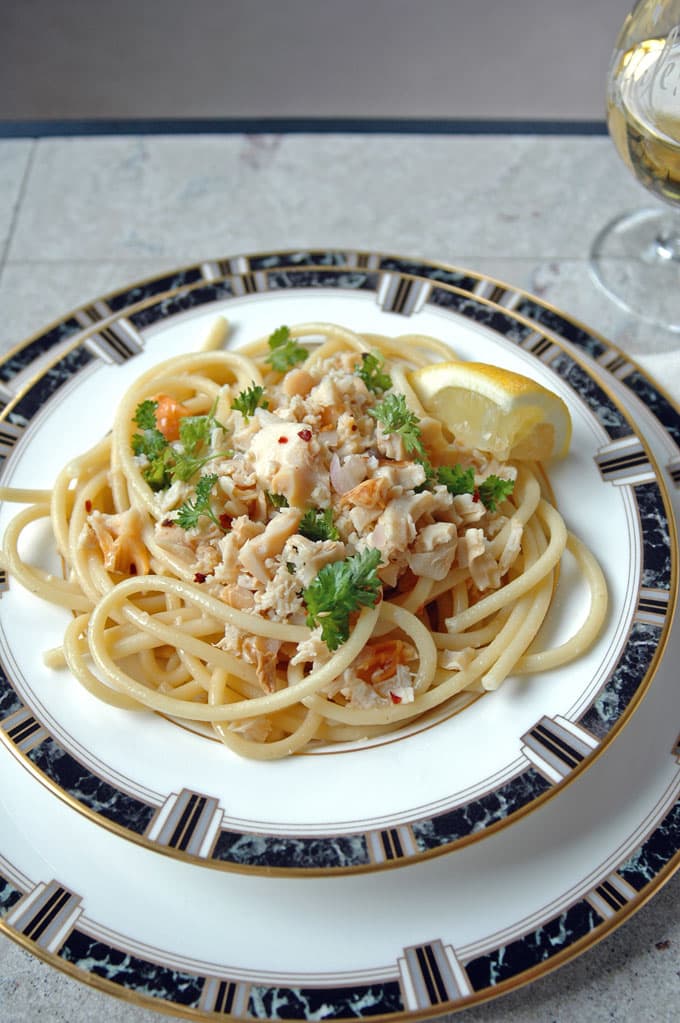 Anyway, my roommate and I were living in Bristol in a student apartment complex owned by Roger Williams College. Since we'd arrived early in the summer, we were the only people residing there. Talk about creepy.
One Saturday night, we went out dancing (of course), and returned around 1:30 a.m. To our amazement, we heard voices coming from a nearby balcony. There were people out there!
Feeling a bit giddy, and possessing the worst sense of direction ever, I opened our sliding glass door and gazed to my left. Oh, and I was pretending to use upside down binoculars. (I made circles with my thumbs and pointers, placed the circles over my eyes, and then flipped my wrists upside down.)
But I didn't see anyone. It's probably because my guy and his friends were actually on the balcony to my right, watching me make a fool of myself.
"Hellooooo?" I heard someone call out in a crazy, cartoonish voice.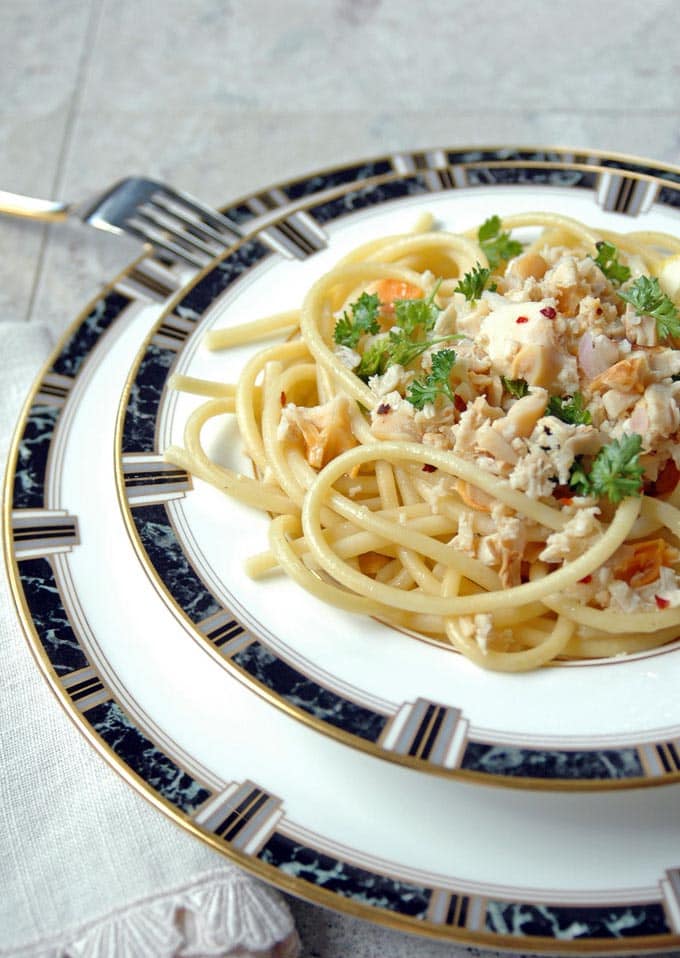 Startled, I whipped my head around, dropped my hands from my eyes, and found myself facing this tall guy with broad shoulders and black, wavy hair, along with his co-ed group of friends. Mortified, I ran back into my apartment. My roommate went out to chat with them, but I decided I just needed to wash off my makeup and call it a night.
Ten minutes later, my roommate was begging me to join her on the balcony to socialize. I tried to decline (I'd already taken off my makeup!), but she wasn't giving up.
Fine. So, being Nonna's granddaughter, I carefully reapplied my makeup before going outside. (Nonna never left the house without wearing makeup. She even put on her lipstick while being rushed to the hospital after a major heart attack.)
I sheepishly stepped out on the balcony to talk with this guy and his friends next door. And, any guy in his right mind would have thought, "There she is, the idiot." But my husband says it was love at first sight.
"I'm going to marry that girl," he said to himself.
And I thought to myself, "He looks Italian, but he's probably Portuguese."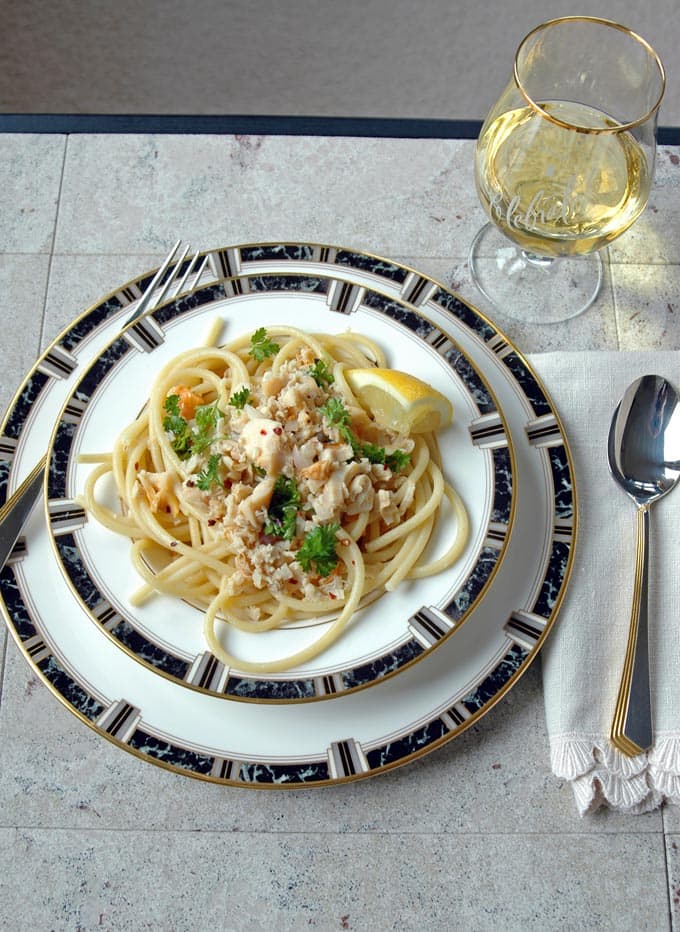 And I saw him every day after that. He was a classmate of our next-door neighbor, and would just come over without calling first. He kept pushing for a serious relationship, although I insisted we should just be friends. (I was heading home to Ohio soon!)
So, when he finished his summer class, we said our goodbyes before he drove back to Connecticut. He was so sad.
I proceeded to do my laundry for the next few hours, all the while thinking, "I'll never see him again...I'll never see him again." Then it hit me. "I'll never see...OH MY GOSH, I'm in love with him!"
So, I grabbed a New England phone book, looked up his home number (our last name is 13 letters long, so it wasn't hard to find), and dialed.
"Hello?" It was him.
"I love you!!" I said, without identifying myself. Then, I hung up on him. (Haha!) He called right back. (How'd he know it was me?)
I made my roommate answer and tell him I wasn't home. (I was really enjoying this.) I finally got on the phone, and after we talked, he got into his car and traveled three hours back to Rhode Island.
Sometimes, my head gets in the way of what my heart knows is best. It's happened more than once over the years.
But after a quarter century together, I can say that just like wine, our relationship gets better with age.
We are older, wiser, calmer, and humbler. We offer each other mercy and kindness more often than finding fault. And we laugh at ourselves every day.
Happy 25th Anniversary of When We Met, Honey. Underneath that tough-guy exterior, you really are a nice Italian boy.
P.S. If you love clams, don't miss my other clam recipes:
(Recipe Source: Cooking with Mamma C)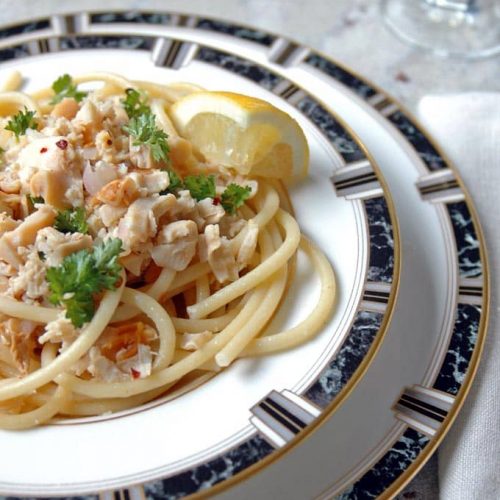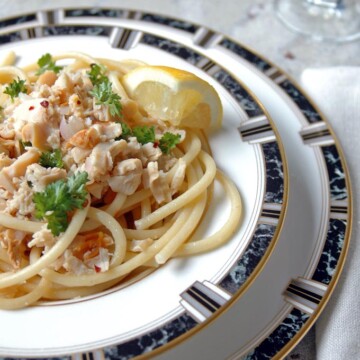 Bucatini with Clams and White Wine
A delicious meal perfect for weeknights or special occasions, Bucatini with Clams and White Wine can be on your table in 20 minutes or less.
Print
Pin
Rate
Save
Go to Collections
Ingredients
4

tablespoons

salted butter

3

ounces

olive oil

(plus extra to drizzle on each serving)

1

medium shallot

(peeled and chopped finely)

4

cloves

garlic

(pressed or peeled and minced)

¼

cup

white wine

1

bay leaf

1

cup

bottled clam juice

(shake the bottle first)

⅓

teaspoon

salt

¼

teaspoon

red pepper flakes

1

pound

bucatini, linguine or fettuccine

4

6.5-ounce cans chopped clams

(drained and rinsed)

juice from ½ lemon

handful of fresh parsley leaves

(optional; rinsed)

2

ladles reserved pasta water

(as needed)
Instructions
Fill a large pasta pot halfway with salted, hot water and place it on the stove, covered, on high heat.

While the water is heating, make your clam sauce in a large skillet. Peel and chop the shallot. Heat the butter and olive oil in the skillet over medium-high heat. When melted, add the shallots, stirring a bit. Lower the heat to medium and let the shallots cook for a few minutes. Press or mince the garlic and stir it into the pan.

Add the wine, bay leaf, clam juice, salt and red pepper flakes to the skillet, and stir to combine. Lower the heat a bit until the pan is simmering gently.

When the water is boiling in your large pot, add the pasta and stir it in until it's submerged. Leave the lid off and cook the pasta until it's al dente, stirring occasionally to prevent sticking. (Check it for doneness three minutes before the al dente time listed on the package.) While the pasta is still cooking, use a ladle to scoop out about a cup of the pasta water to reserve in a separate bowl.

When the pasta is almost done, stir in the drained clams to your skillet with the clam sauce. Continue cooking the sauce just until the clams are heated through. Turn off the heat and stir in the lemon juice and parsley, if using.

When the pasta is done, drain it in a colander in the sink. Then add the pasta to the pan of clam sauce and toss to combine. Stir in ¼ cup of the reserved pasta water, (or a little more, especially if you skipped the wine).

Serve in bowls with extra olive oil drizzled on top. Store leftover pasta with sauce in the refrigerator for up to three days.
Notes
Since the juice in canned clams contains lots of sodium and preservatives, I drain and rinse the clams, and use bottled clam juice. 
Nutrition
Calories:
507
kcal
|
Carbohydrates:
63
g
|
Protein:
11
g
|
Fat:
23
g
|
Saturated Fat:
7
g
|
Polyunsaturated Fat:
2
g
|
Monounsaturated Fat:
12
g
|
Trans Fat:
1
g
|
Cholesterol:
20
mg
|
Sodium:
227
mg
|
Potassium:
242
mg
|
Fiber:
3
g
|
Sugar:
4
g
|
Vitamin A:
347
IU
|
Vitamin C:
4
mg
|
Calcium:
29
mg
|
Iron:
1
mg