Need cheesecake topping ideas? Don't miss these Cheesecake Topping Recipes! Learn how to make strawberry, blueberry, raspberry, cherry, pineapple, caramel, sour cream, chocolate, boozy and lemon toppings. Have fun decorating your cheesecake!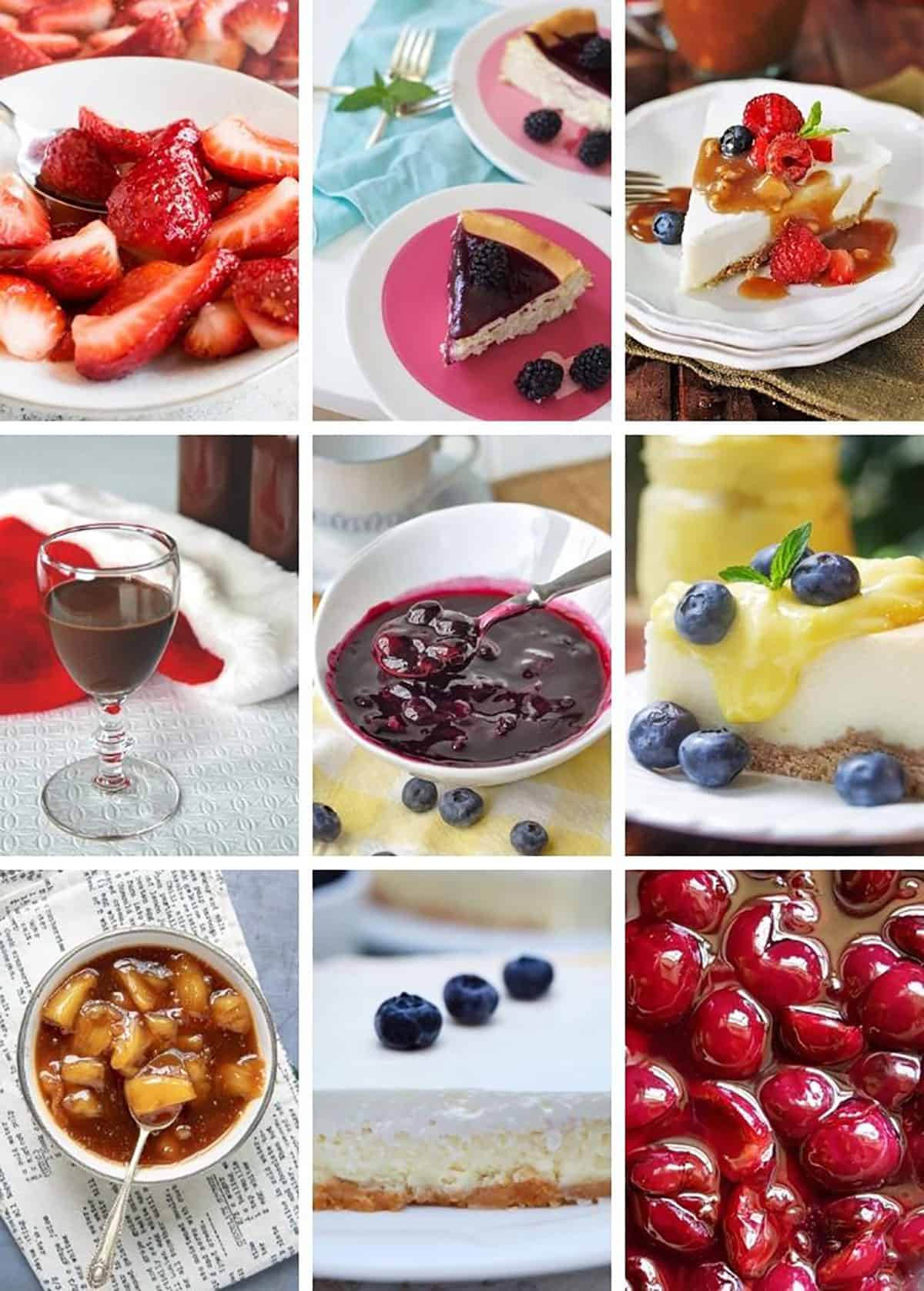 We're gathered here today to discuss an important topic. I mean toppings.
Cheesecake toppings.
With life becoming more normal, we'll have plenty of occasions for cheesecake. And we might not want this Fluffy Crustless Cheesecake or this Chocolate Cheesecake to go around naked.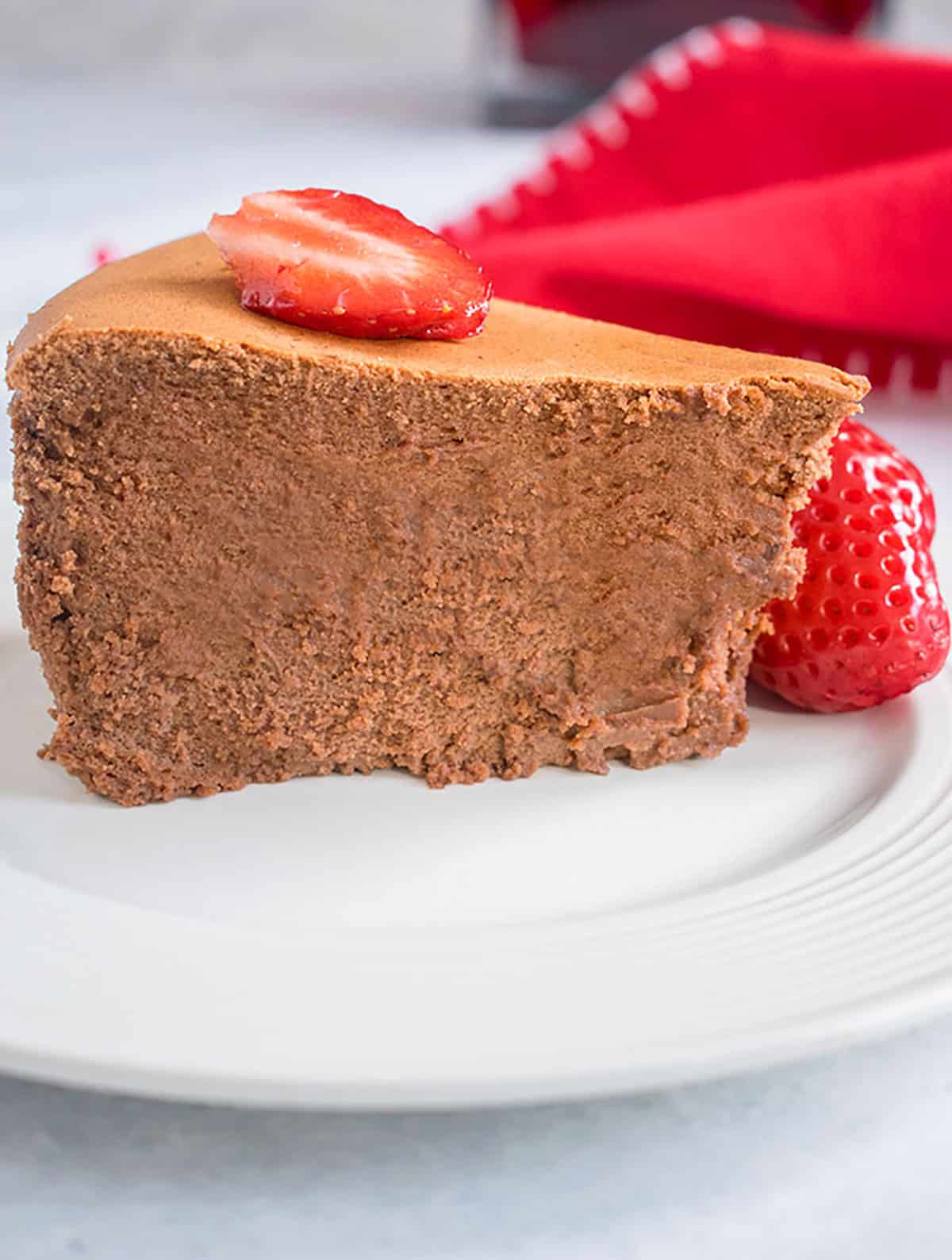 Although, they do look mighty fine.
Anyway...I've taken on the vital task of rounding up a collection of the best cheesecake toppings from my food blogger colleagues, plus Cooking with Mamma C's recipe archives. I've got fruit compotes, caramel sauces, boozy toppings, sour cream spreads — and of course, chocolate and lemon options.
All of them make fabulous cheesecake decorations. And, they're perfect for all your dessert topping needs.
Our cheesecakes will have a tremendous wardrobe! Let's take a peek.
15 Cheesecake Topping Recipes
I hope you love these fabulous Cheesecake Topping Recipes! They would be great to make for a cheesecake topping bar, or whenever you want to serve a fancy cheesecake.
Speaking of that, if you need a cheesecake pan, go with a springform (affiliate link) or a 9x13 pan with square corners (affiliate link).
More ways to use dessert toppings
Besides cheesecake, you can use the above recipes with:
Enjoy!