Need cheesecake topping ideas? Don't miss these 15 Cheesecake Toppings from Scratch! You'll find recipes for strawberry, blueberry, raspberry, cherry, pineapple, caramel, sour cream, chocolate, boozy and lemon toppings.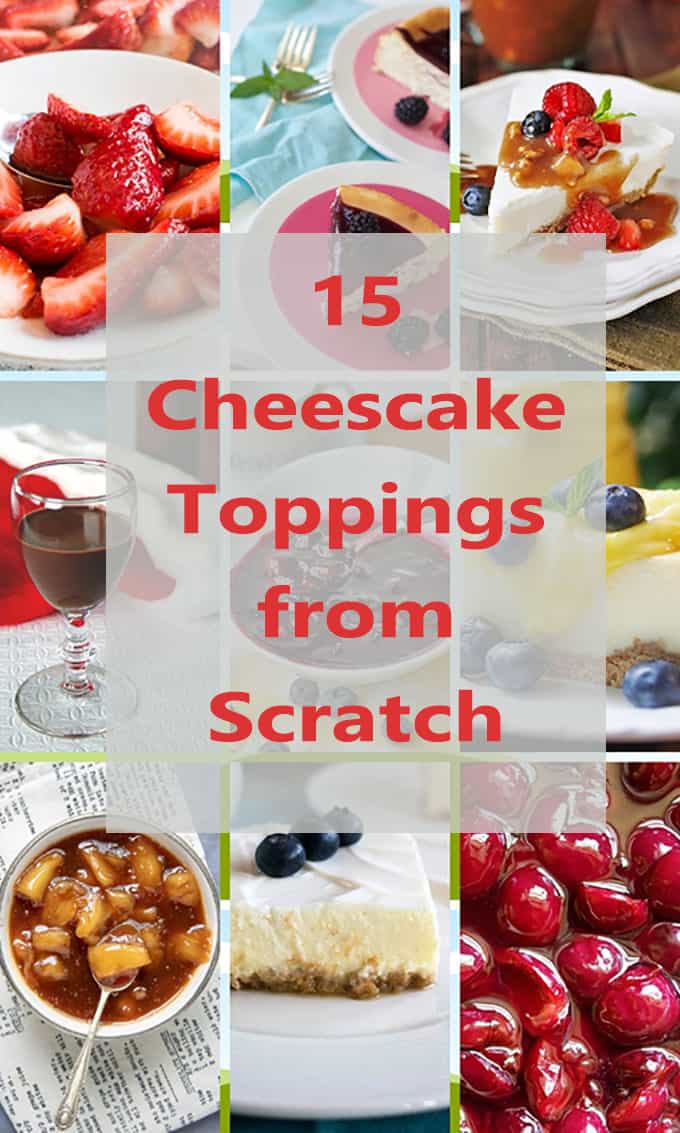 We're gathered here today to discuss an important topic. I mean toppings.
Cheesecake toppings.
Because with spring almost sprung, we'll have plenty of occasions for cheesecake. And we might not want this Fluffy Crustless Cheesecake or this Chocolate Cheesecake to go around naked.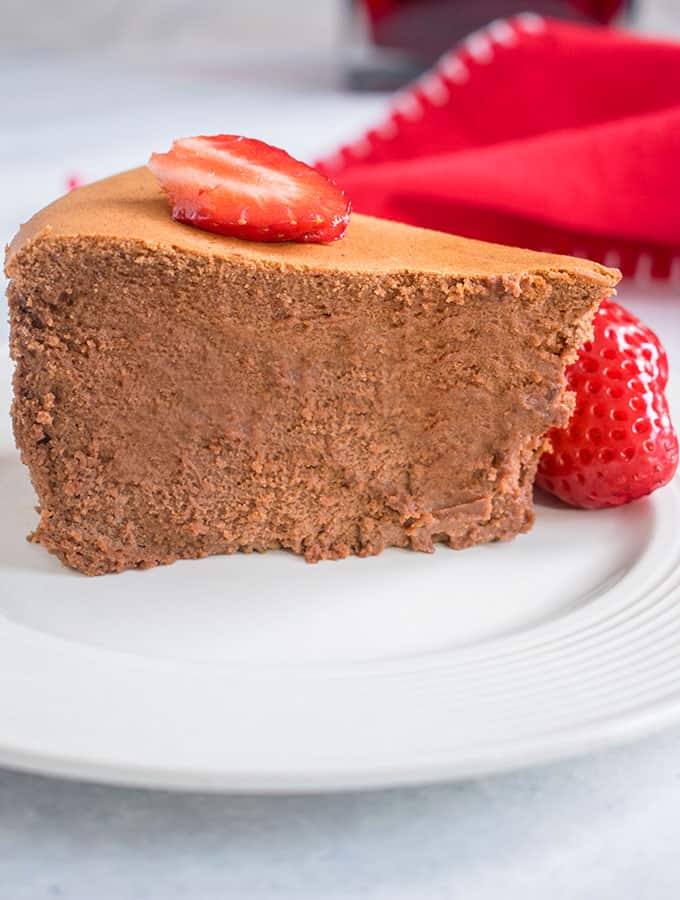 Although, they do look mighty fine.
Anyway...I've taken on the vital task of rounding up a collection of delicious cheesecake toppings from my food blogger colleagues, plus Cooking with Mamma C's recipe archives. I've got fruit compotes, caramel sauces, boozy toppings, sour cream spreads — and of course, chocolate and lemon options for you today.
Our cheesecakes will have a tremendous wardrobe! Let's take a peak.
Berry Toppings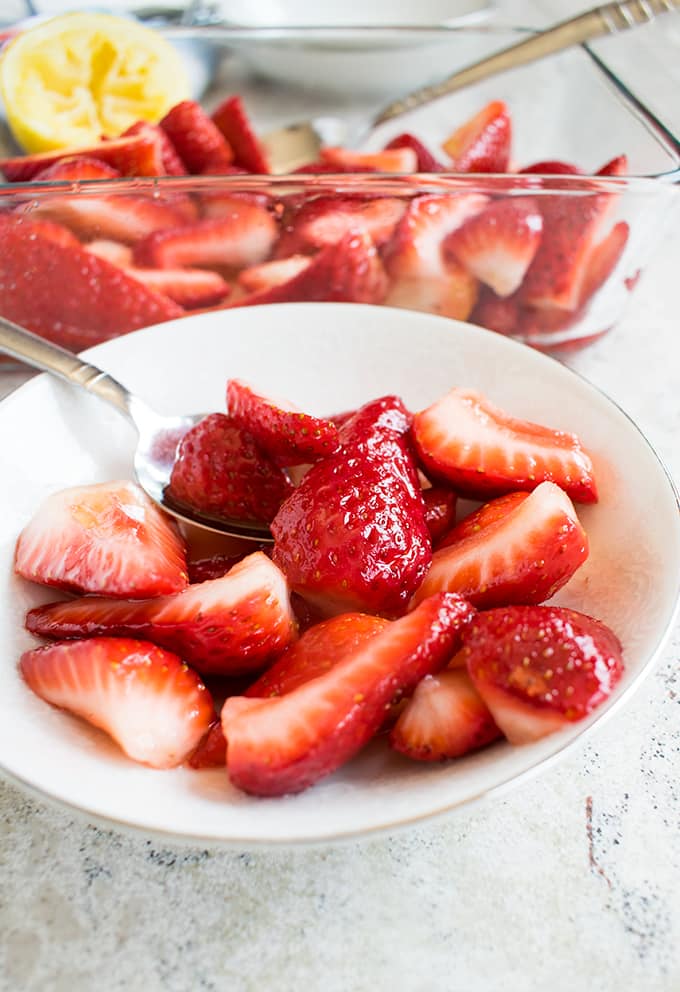 Italian Strawberries with Sugar and Lemon from Cooking with Mamma C – You can make these strawberries in five minutes, but they'll rock your world! They're a dessert staple in my family.
Baeli says, "Just made these and they are AMAZING! Definitely a new favorite treat in our house."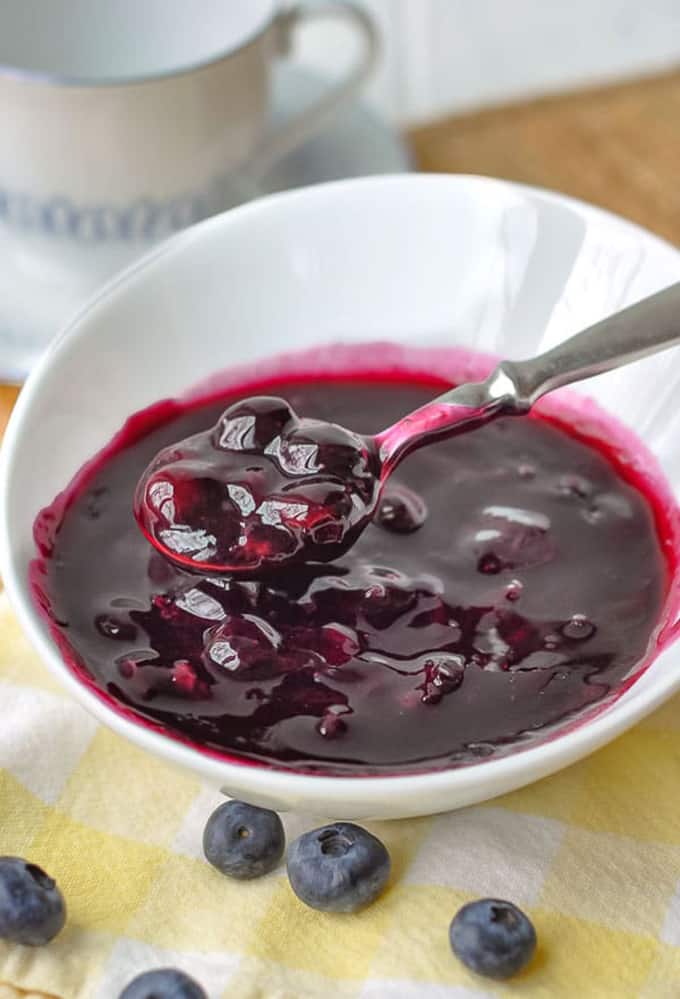 Blueberry Syrup from MamaGourmand –You only need four ingredients and 10 minutes to make this blueberry topping! It's naturally sweetened with maple syrup, for a delicious and healthy option.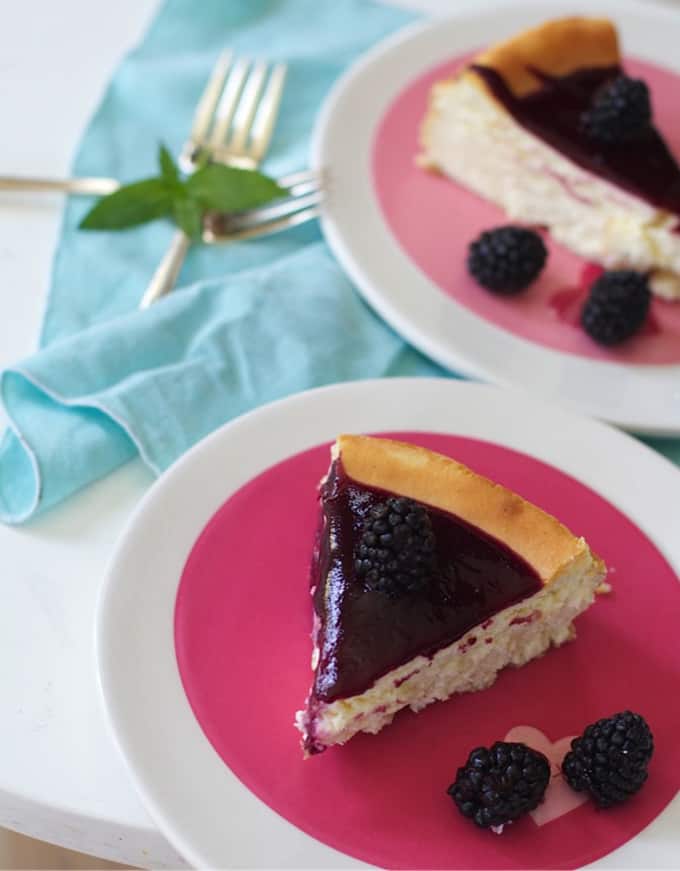 Blackberry Sauce from Spinach Tiger – You just need blackberries, sugar and water to make this easy blackberry sauce! It looks beautiful spread over the whole cheesecake, but you also could spoon it over individual portions.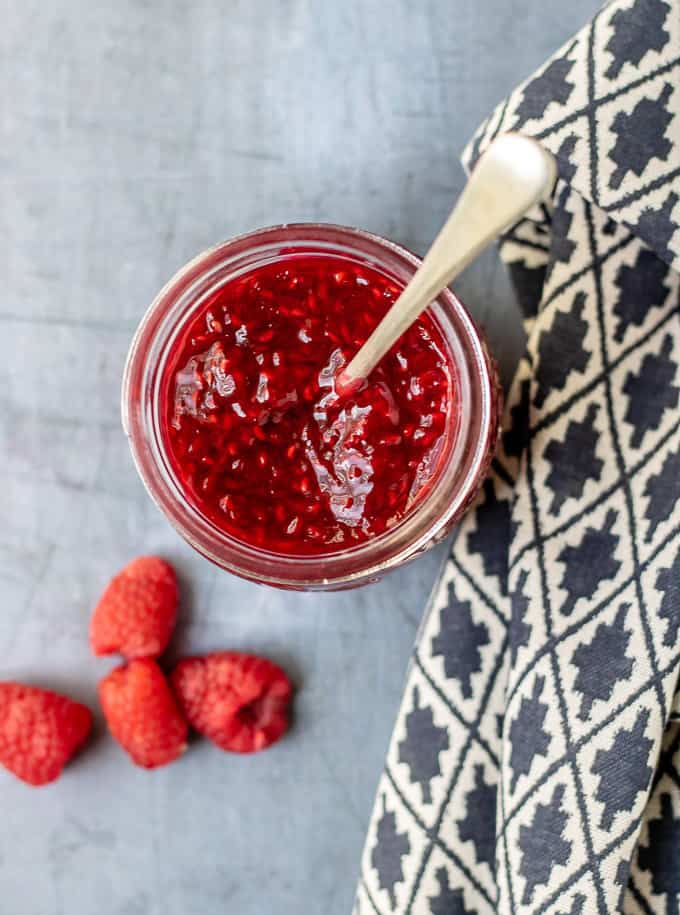 Quick Raspberry Compote from Veggie Desserts – Use fresh or frozen raspberries to make this gorgeous compote. You only need three ingredients and 15 minutes!
Boozy Toppings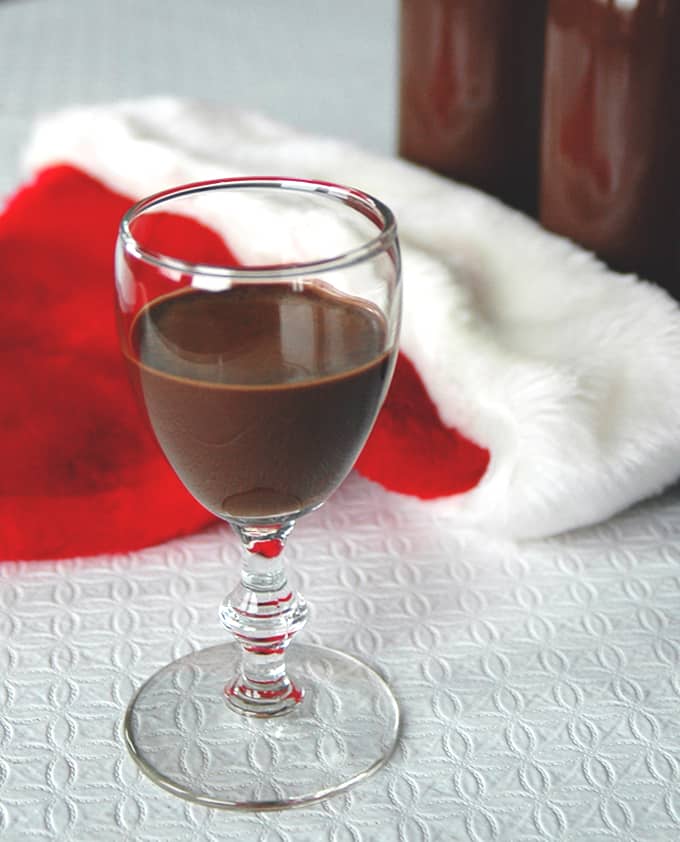 Homemade Chocolate Liqueur from Cooking with Mamma C – Our go-to chocolate topping for cheesecake is relatively easy to make and incredibly satisfying. You'll need to let the chocolate mixture chill overnight, so start the evening before you want to serve it. Enjoy this family recipe from Italy!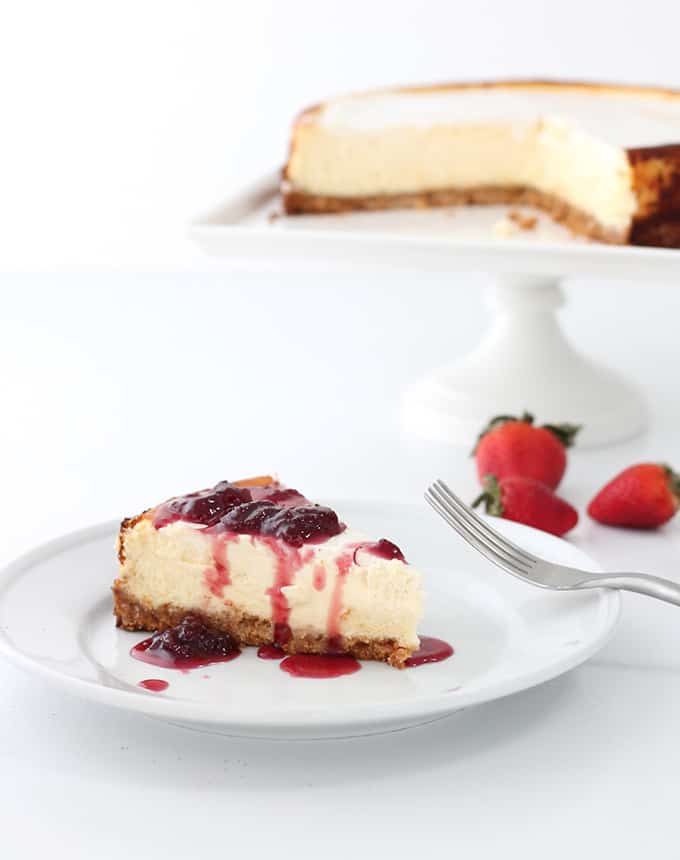 Strawberry-Pinot Reduction from Julie Blanner – You just need strawberries, Pinot red wine and sugar to make this flavorful sauce. Impress your guests with little effort!
Caramel Toppings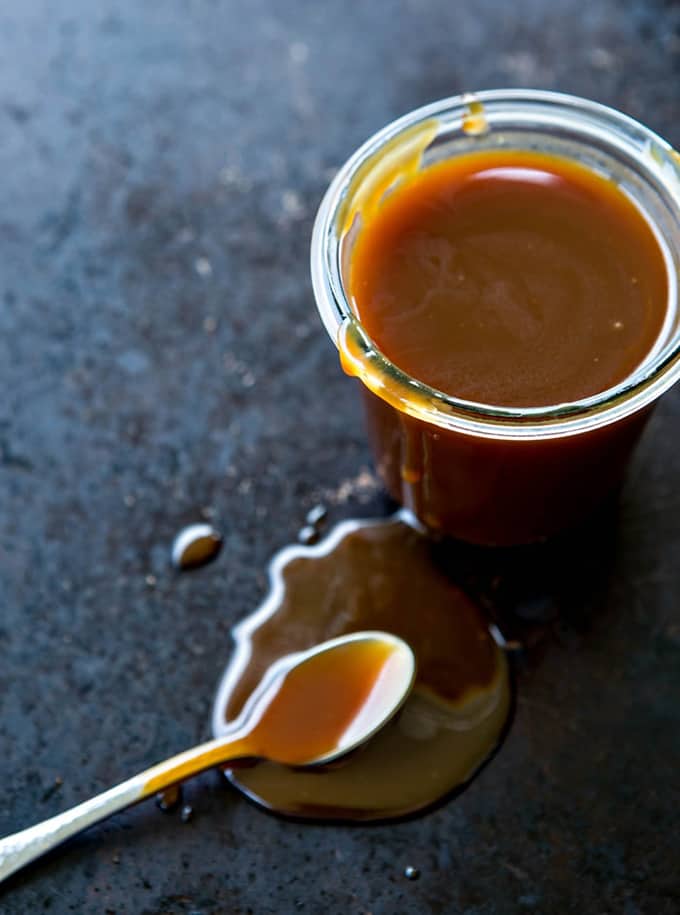 Caramel Sauce with Vanilla and Bourbon from Good Life Eats – You don't need a candy thermometer to make this rich caramel sauce. The bourbon is optional, but it's a delicious addition!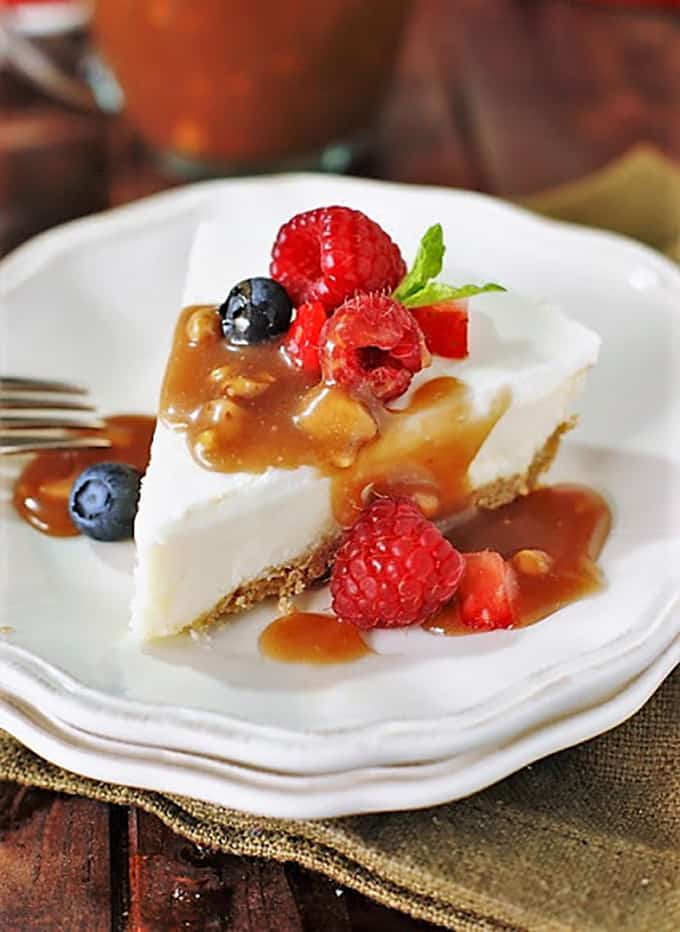 Quick and Easy Toffee Sauce from The Kitchen is My Playground – If you love chocolate and caramel, you'll enjoy this toffee sauce. It's studded with milk-chocolate toffee bits!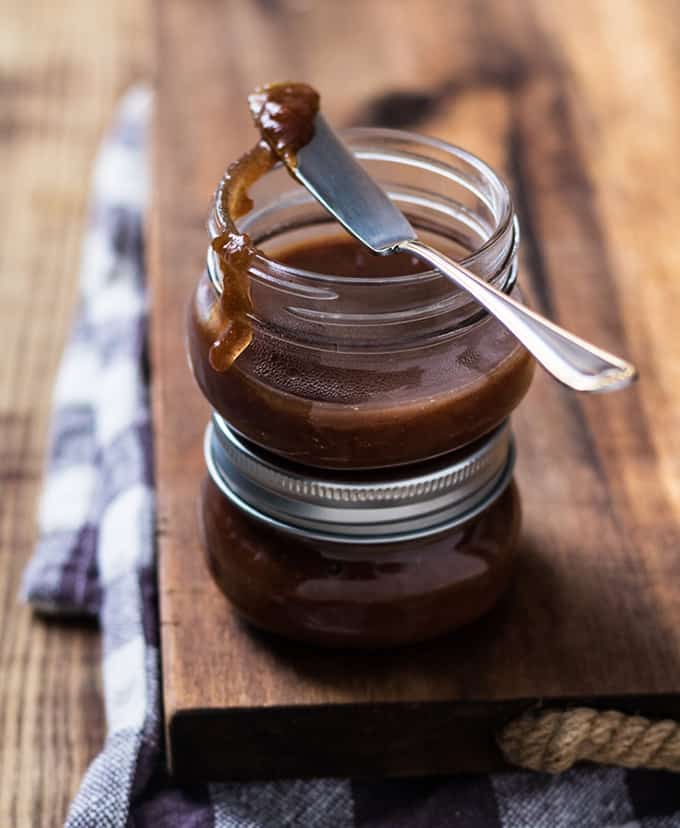 Caramel Apple Sauce from We're Parents – Made with apples, apple cider, warm spices, butter, brown sugar, water and lemon, this decadent sauce marries the flavors of caramel and apple pie! You can leave in bits of the mashed apples or strain them out for a smooth sauce.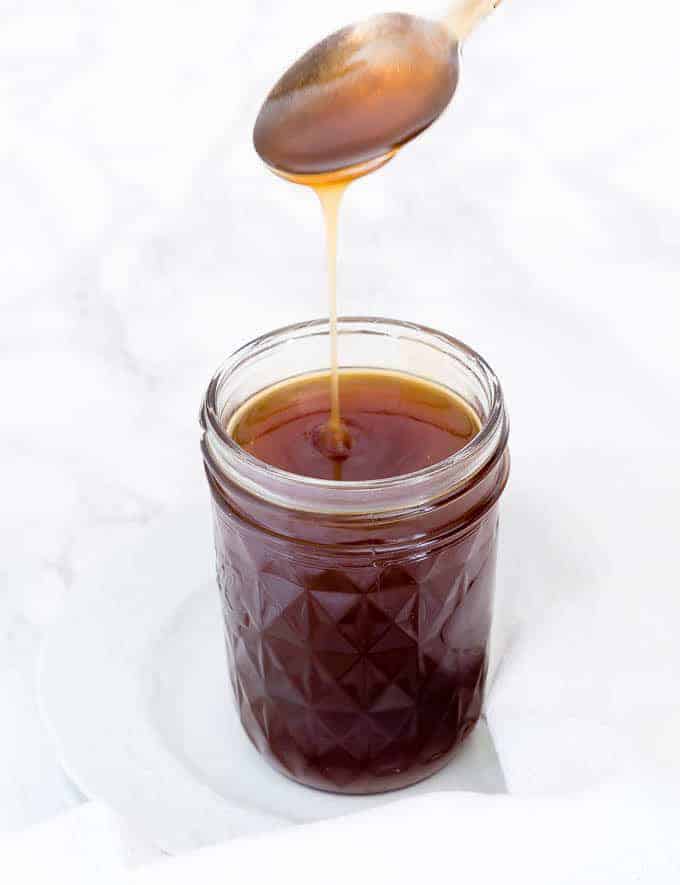 Easy Coconut-Caramel Sauce from Recipes from a Pantry – If you're a coconut lover, you need to try this coconut-caramel sauce! It'll be ready in about 15 minutes.
Fruit Toppings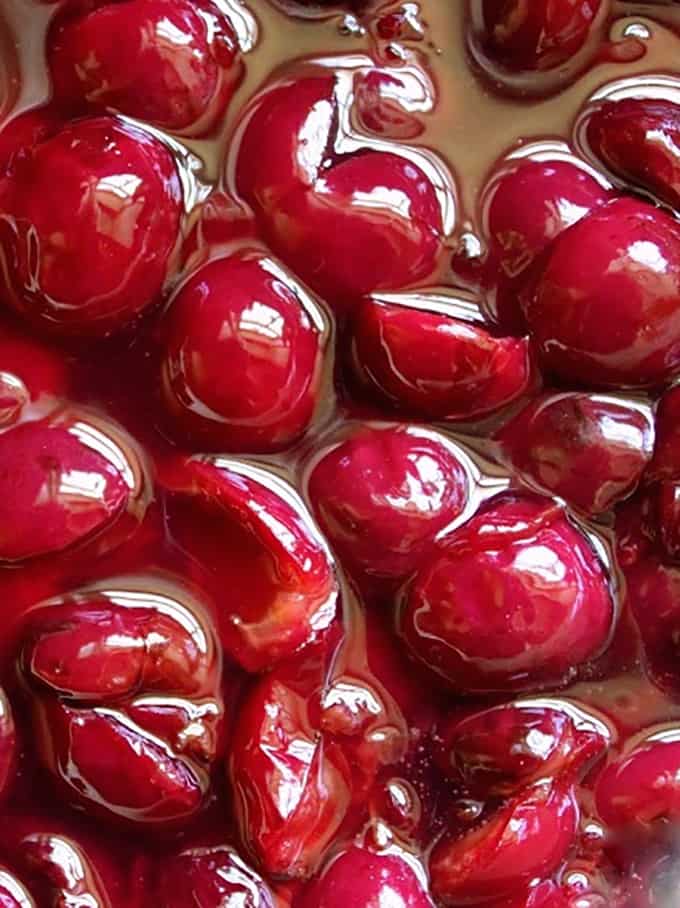 Homemade Cherry Pie Filling from Christina's Cucina – Ditch the canned pie filling and make your own! This easy recipe can be used with different fruits and tastes better than storebought.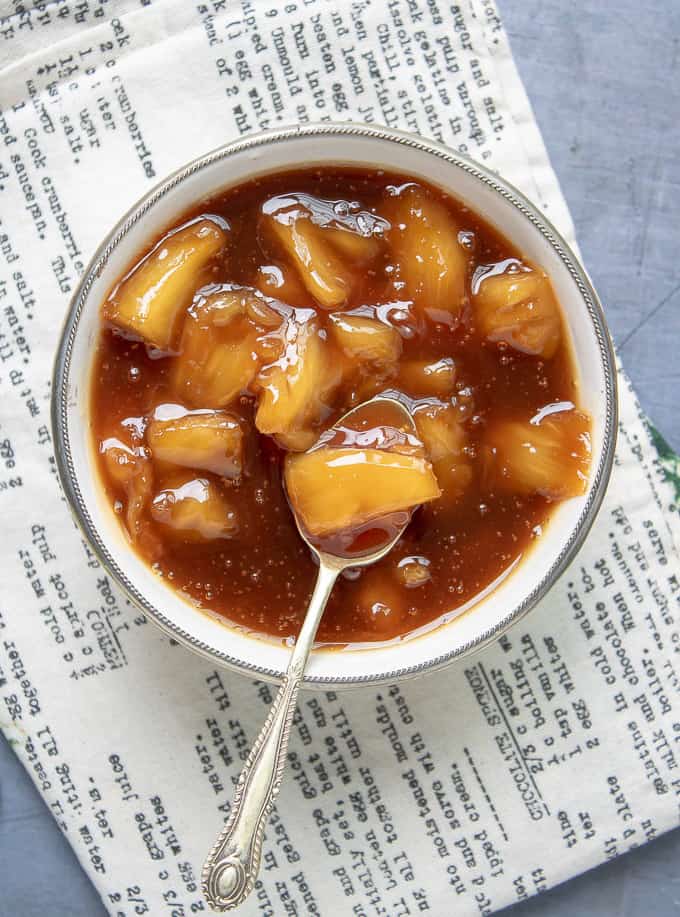 Vanilla-Pineapple Compote from Veggie Desserts – You only need five ingredients and 15 minutes to make this flavorful pineapple compote. Vanilla makes it extra special, and you could add a splash of rum for the adults!
Lemon Topping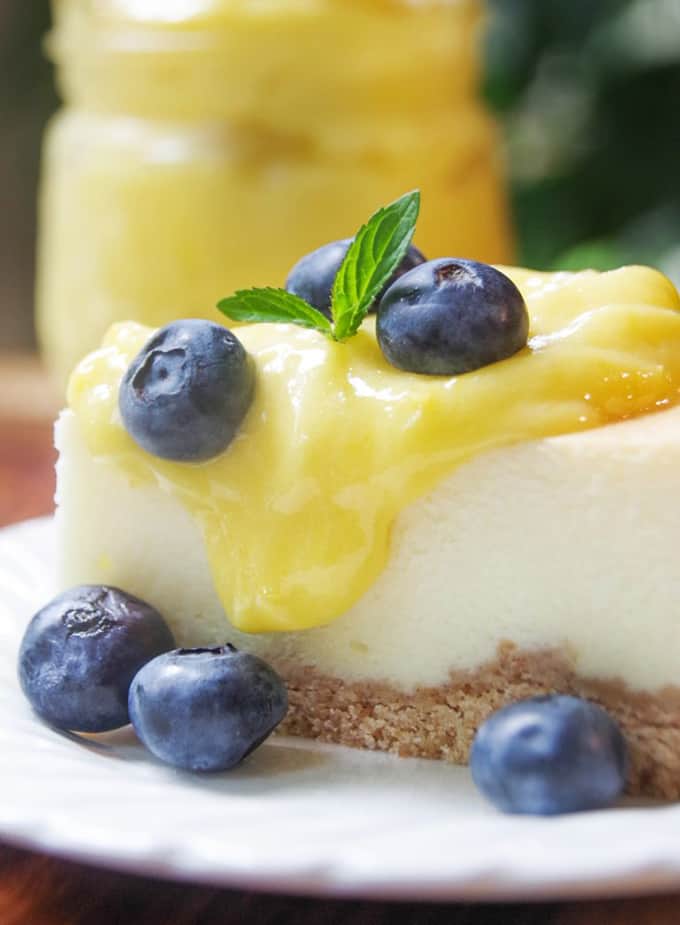 Easy Homemade Lemon Curd from Suburbia Unwrapped – Lemon anything is always a crowd pleaser. Top your cheesecake with this homemade lemon curd and wait for the oohs and ahhs!
Cream Toppings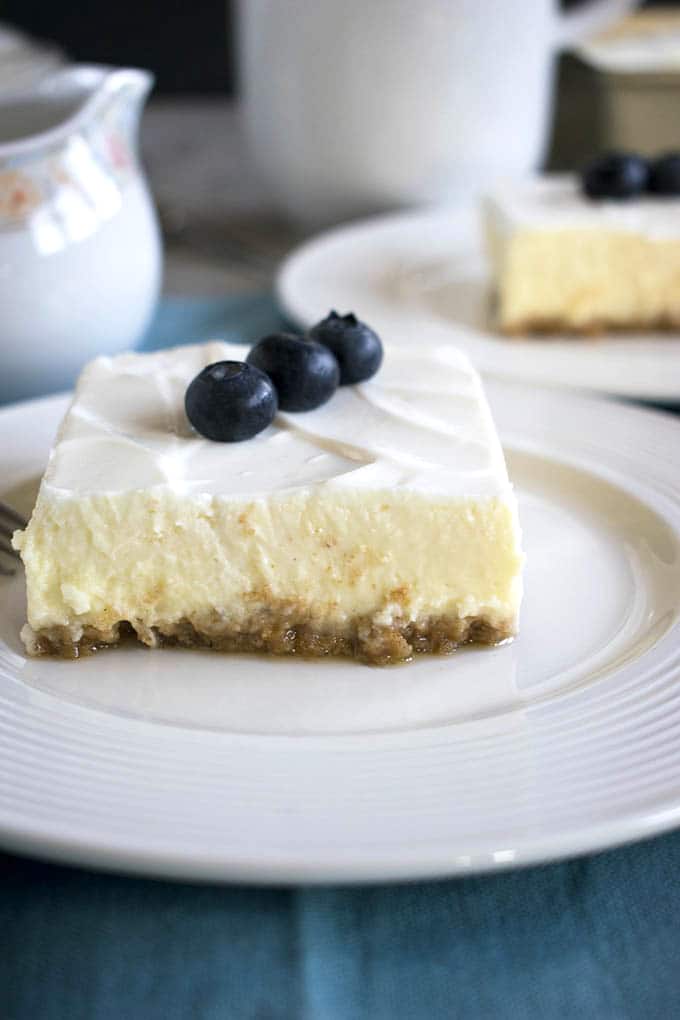 Sour Cream Topping from Cooking with Mamma C – This no-bake, sour cream topping is the easiest recipe in the bunch. You can make it in seconds! Lightly sweetened, it brings a refreshing tang to your cheesecake when you spread it all over the top.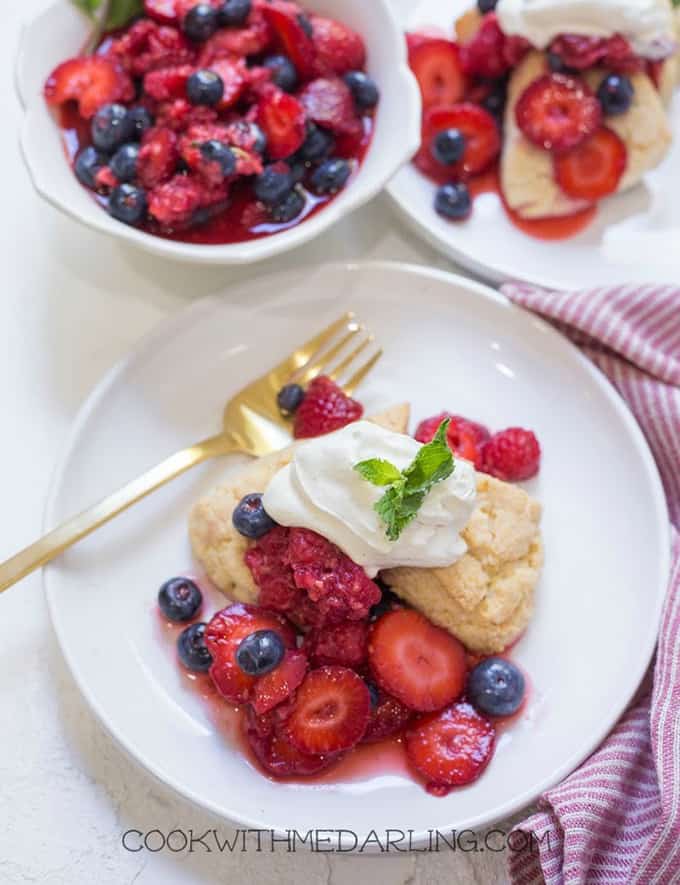 Macerated Berries and Sour Whipped Cream from The Organic Kitchen – Add a little tang to your whipped cream by adding sour cream to it! It goes great with macerated strawberries.
Here's to some fabulous options for cheesecake toppings! Which ones are your favorites?
Enjoy!