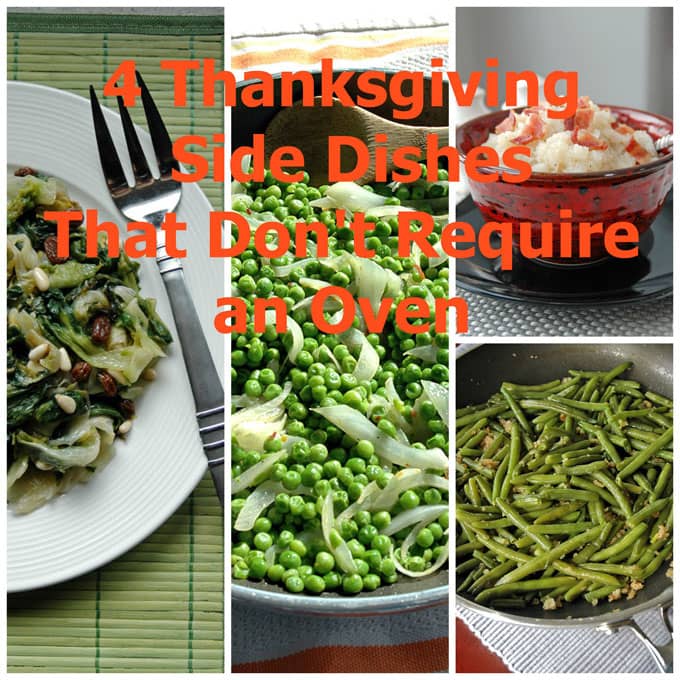 One of the most challenging things about hosting Thanksgiving (or any dinner gathering) is figuring out what foods you can make, given your oven capacity. Even someone like me, with two ovens (yes, I'm the typical Italian with a second kitchen in my basement), still has to strategize. So, I thought it would be helpful to dig into the Cooking with Mamma C archives and share 4 Thanksgiving Side Dishes that Don't Require an Oven.
I love each of these sides, and they're all special. I'm going to start with Mom's Green Beans with Bread Crumbs, which features homemade, cheesy bread crumbs that will rock your world when you get a buttery mouthful here.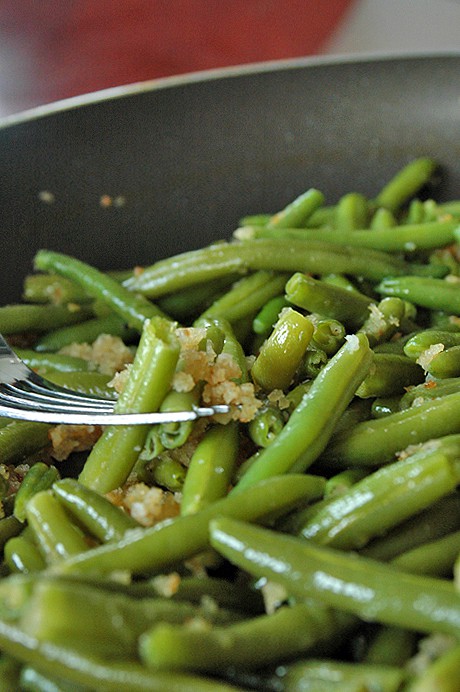 Next, let's talk about these Mashed Turnips with Brown Butter and Bacon. They're my adapted version of a dear friend's Thanksgiving tradition, and I'm so grateful she shared her mom's beloved recipe. We'd never tried turnips before and were just blown away. This dish is subtly sweet and a great substitute for mashed potatoes.
Then, let's move on to a dish traditionally enjoyed by my family on Christmas. Escarole with Raisins and Pine Nuts is one of my favorites, and I'm really craving it now. The plump, soft raisins add a wonderful sweetness to the garlicky greens, and even children will enjoy this, if you can get them to try it. (I loved this as a kid!)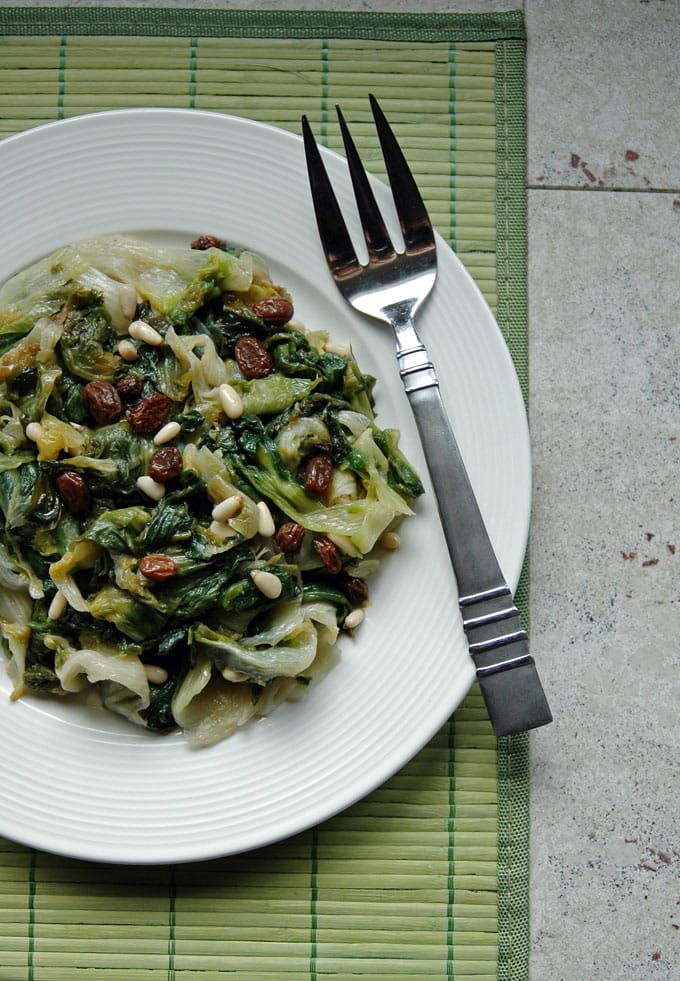 Finally, I'm recommending these Italian Peas with Onions (and Bacon). I promise, they're so much better than boring, buttered peas. We eat them on New Year's Day, and many times in between, and they're delicious with or without the bacon.
No oven space? No worries. I hope you give one of these a try!
(Recipes Source: Cooking with Mamma C)