Don't miss these Italian Thanksgiving Dinner Ideas! My family's Thanksgiving feasts include a delicious mix of Italian recipes and traditional American favorites. You'll find Thanksgiving appetizers, side dishes, desserts and drinks from Cooking with Mamma C! There's turkey too!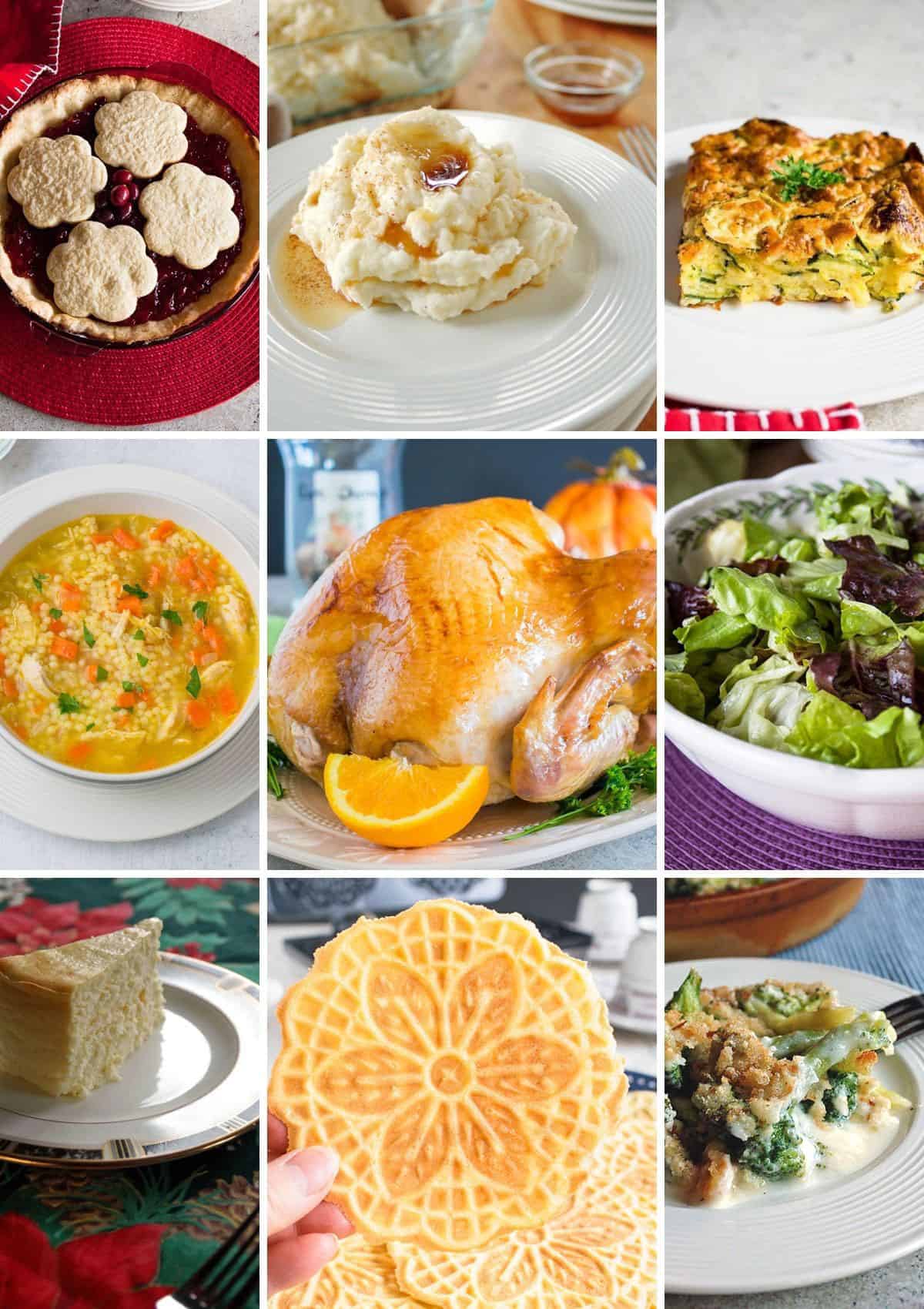 There's no shortage of food at Italian Thanksgiving celebrations in the United States. We have to fit in the traditional American favorites like turkey, gravy, mashed potatoes and pie while throwing in pasta, Italian greens and pizzelle for good measure.
Plus, we have to put an Italian spin on nearly everything.
In my family, we baste the turkey with wine and garlic and serve Italian bread to sop up the juices. Every veggie side dish, every single one, is Italian, including the salad.
We just can't help it.
So, if you want to feast like an Italian, I've got you covered! Here are my best Thanksgiving recipe ideas. They include vegan and vegetarian options too!
Italian Thanksgiving Dinner Ideas (with American Favorites!)
I hope you'll try some of these Italian Thanksgiving dinner recipes! I'm thankful for all of you!
And don't miss these 63 Italian Appetizer Recipes!
Enjoy!
(Originally published on November 16, 2018 and updated now with additional text and recipes.)